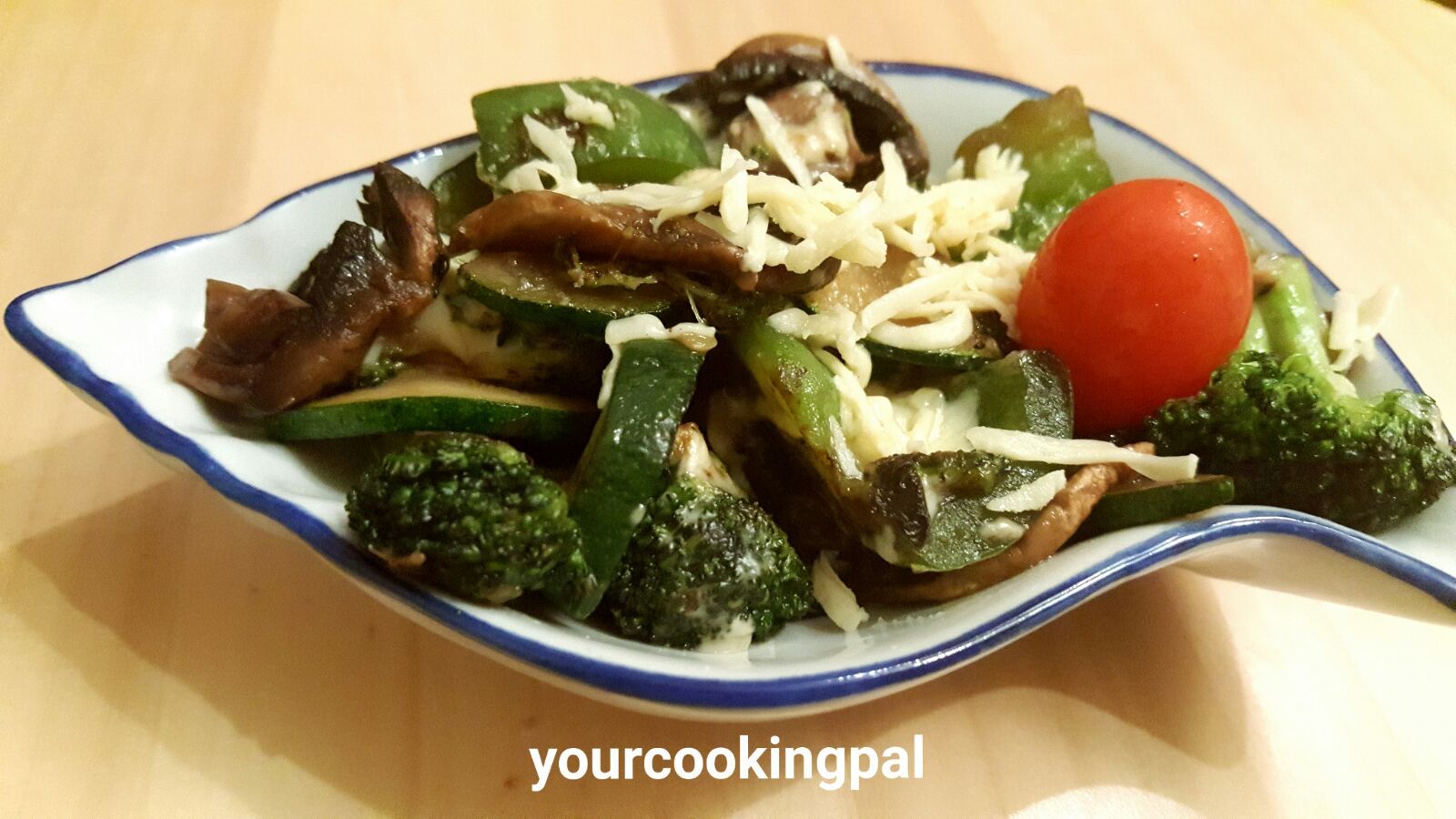 Yield: 2 people
Prep Time: 5 minutes
Cook Time: 5 minutes
Print
Cheesy Vegetable Stir Fry
Cheesy stir fried veggies is like a medley of cheese and vegetables, simple yet amazingly  delicious and crunchy!!
Instructions
Heat 2 tsp butter in a pan/wok. You may also use olive oil if required, to make it healthier.
Add all the chopped veggies one by one, capsicum and broccoli go first.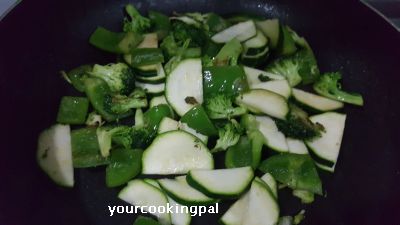 Then add zucchini and mushrooms and stir-fry the  vegetables in butter until crisp-tender.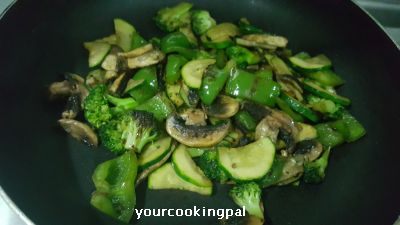 Add some cheese and salt and mix well .( remove off the heat immediately as cheese might stick to the pan). You may also add Italian herbs and pepper if you like.
Serve hot and garnish with a cherry tomato and sprinkle some grated cheese of your choice ( I used cheddar)
This dish is simple yet yummy and if you are a fan of stir fried veggies I am sure you will enjoy this.
Note :
The secret to a great stir fry is not to put too much at a time in the wok.. cook it in batches.
Add to Favourites