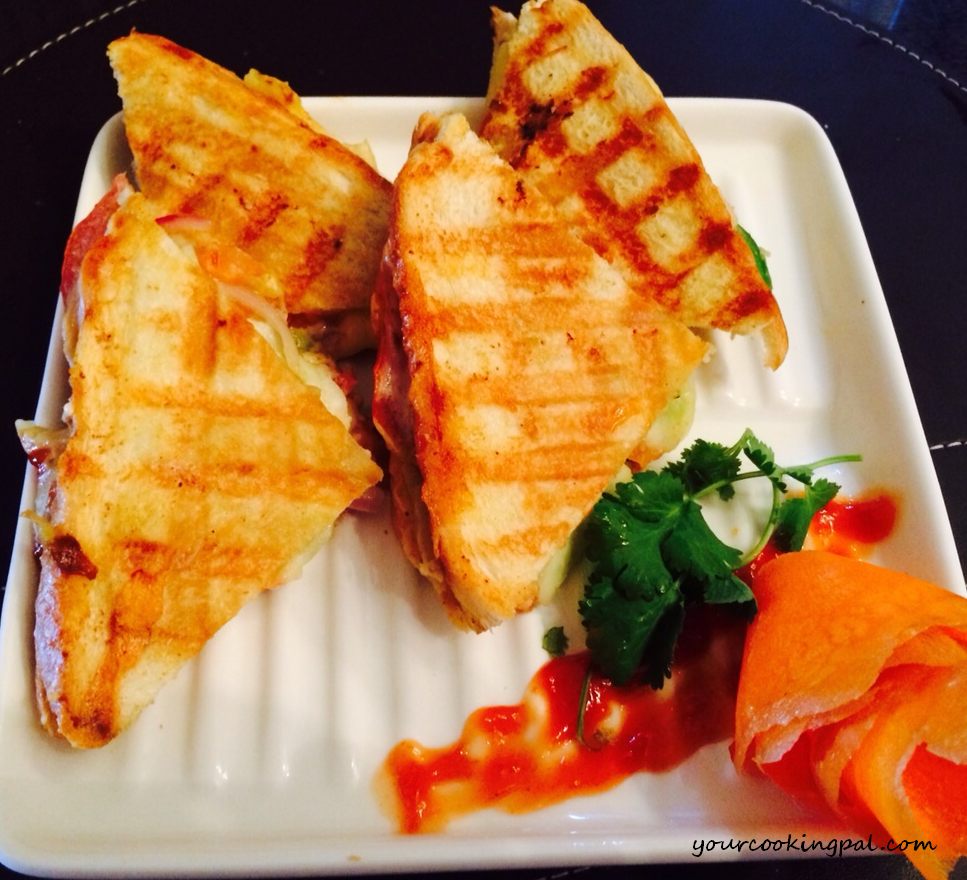 Yield: 2 people
Prep Time: 15 minutes
Cook Time: 15 minutes
Print
Vegetable Cheese Grilled Sandwich
A cheesy grilled sandwich power packed with veggies. This easy to make sandwich is a popular street food in Mumbai city (India) known as the 'Bombay Vegetable Grilled Sandwich'. A green coriander-mint chutney and butter is smeared on the bread slices sprinkled with sandwich masala that make them tangy and yummy. They are a perfect comforting classic food to be enjoyed at breakfast or brunch.
Instructions
Grind all the green chutney ingredients with very little water in a blender into a smooth but slightly thick paste.
Apply butter on two bread slices on both the sides.
Apply green chutney on both the slices however only on one side of each bread.
Spread all the veggies one by one on the bread (chutney side).
Sprinkle a pinch of sandwich masala after each layer of veggies.
Spread the grated cheese and cover with another bread slice.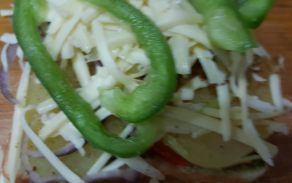 Preheat the griller and grease it with some butter.
Place the sandwich on it and press the griller top.
Grill until crispy and golden brown on both sides.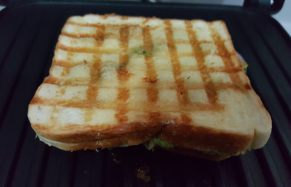 Cut them into triangular pieces and serve them hot with tomato ketchup.
Similarly repeat same procedure for the other bread slices too.
Additional Tips:-
Groundnut  is added to the chutney to thicken it however it is optional.
While serving you may also spread butter, chutney, tomato ketchup and top it up with some sev.
You do not necessarily need a griller to grill the sandwiches. You can also toast the sandwiches on a tawa or a flat frying pan.
Sandwich masala is a spice mix specially used for these sandwiches and easily available in Indian grocery stores. You can also use Raita / Dahiwada masala that is a prepacked spice mix easily available.
Add to Favourites