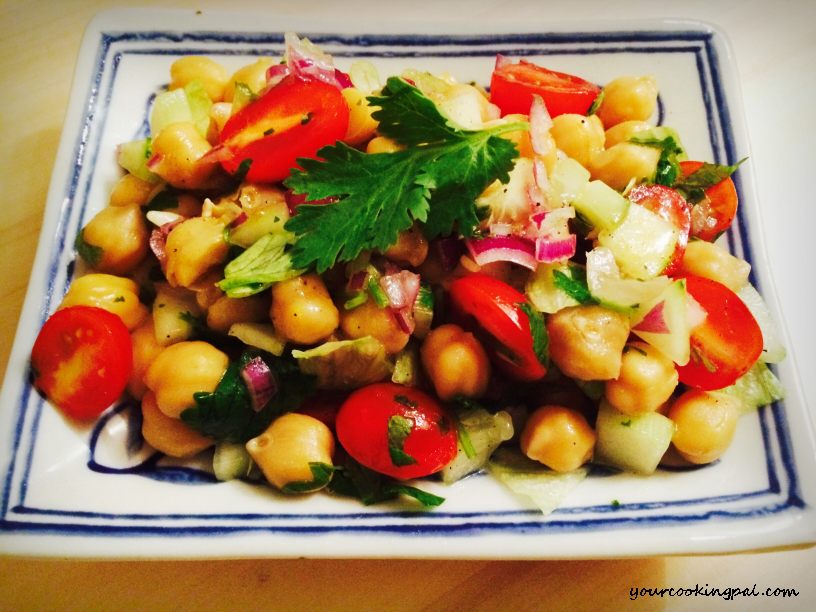 Yield: 2 people
Prep Time: 10 minutes
Cook Time: 10 minutes
Print
Easy Chickpea Salad
Chickpea salad is a healthy salad that can be served as a side or a main dish too. This protein rich salad is low in fat, super healthy and filling. It is quick and easy to make by simply putting together a few ingredients.
Instructions
In a bowl mix all the veggies cucumber, onion, tomato and lettuce
Season it with a little salt.
Add the boiled chickpeas, mix well and keep aside.
For the Salad dressing
In a small bowl mix all the ingredients of the dressing with a whisk.
Drizzle it all over the salad.
Add coriander leaves and mix well.
Before serving allow all the ingredients to marinate well at room temperature.
Additional tips:-
The chickpeas should be well cooked.
To give it a Mediterranean twist you may also add black olives, feta cheese / grated cottage cheese and serve it with pita bread.
Add to Favourites