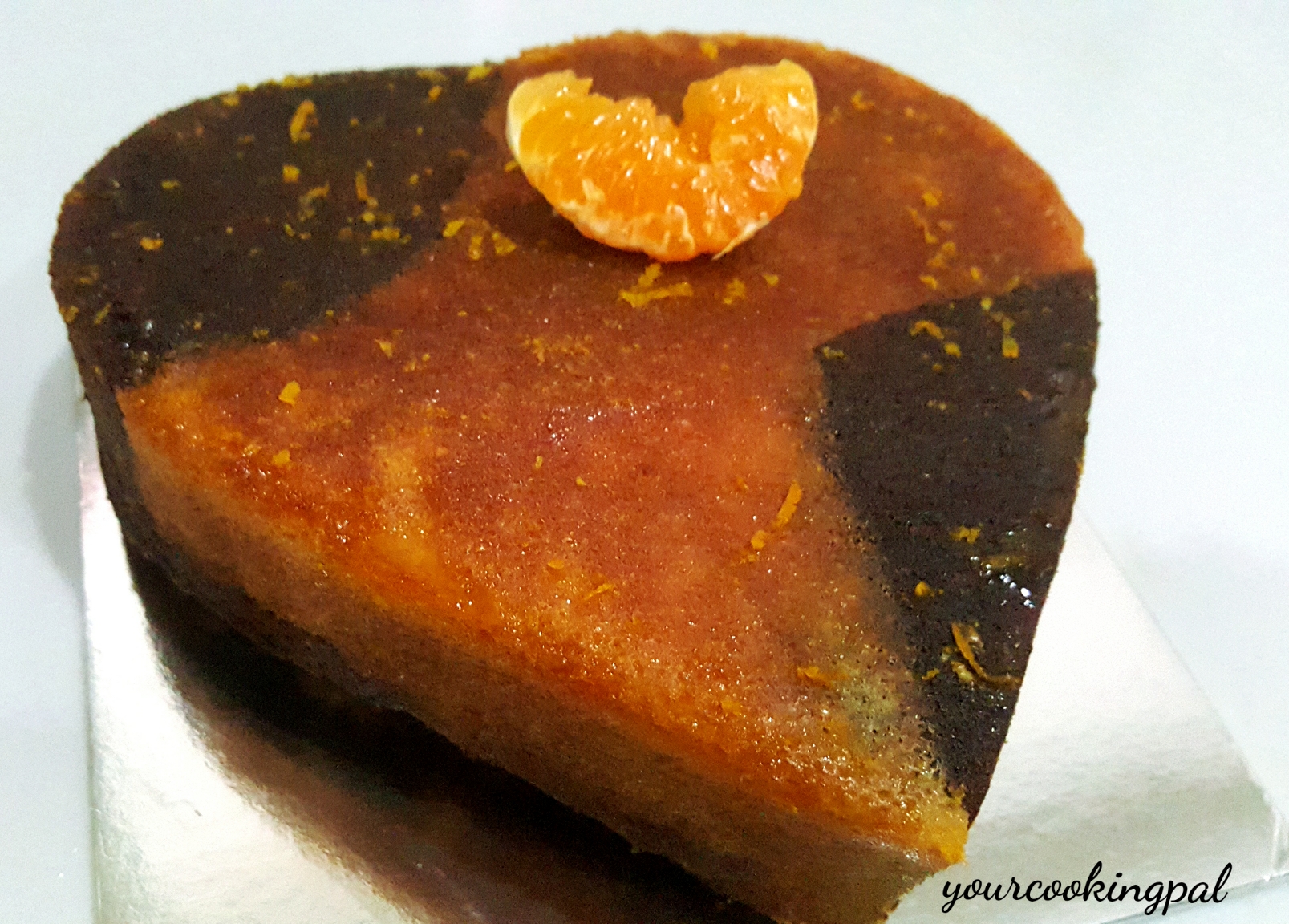 Prep Time: 20 minutes
Cook Time: 50 minutes
Print
Orange Marble Cake with Orange Sugar Glaze
Marble cake is simply combining two batters Plain and Chocolate and creating swirls in them to give that Marble effect to the cake. The cake is spongy and fluffy with this heavenly combination plus looks attractive too. This marble cake has an additional citrusy flavour to it by adding orange juice and orange zest.
Instructions
Grease and line a baking tin with parchment paper ( tin size approx. base 20 cm and 8 inch deep )
In a large bowl , cream butter and sugar together until light and fluffy using a electric whisk.
Add in the egg and beat them after each addition.
Add in the flour gradually and fold in and mix with a wooden/ rubber  spatula.
Now take half of this mixture in another bowl.
Add half of the orange juice and rind in the larger  ( original) bowl and mix well with the electric whisk.
Then add cocoa powder, remaining orange juice and rind in the other bowl and beat well with electric whisk.
Preheat the over for 10 minutes at 190 deg C before placing the cake.
Now add spoonful of each batter in the lined tin ( as shown in the pic).
Once all the cake mixture is in the tin use a skewer and swirl it in the 2 mixtures.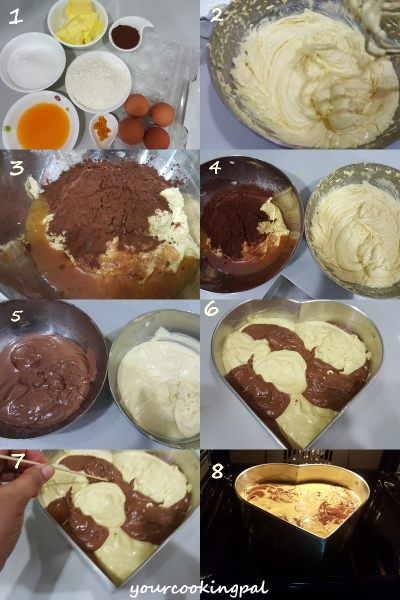 Bake it for 50 mins or until the skewer inserted in the centre of the cake comes out clean.
Remove the tin from the oven and let the cake rest for a few minutes before cooling it on a cooling rack. Take off the lining paper.
For the Sugar Orange Glaze.( 2 methods)
Boil the orange juice and  rind along with sugar until the sugar dissolves and bring it to a boil and simmer on low heat until the juice turns syrupy  OR
Simply mix icing sugar and orange juice.
Pour the Sugar Orange glaze on the top of the cooled cake .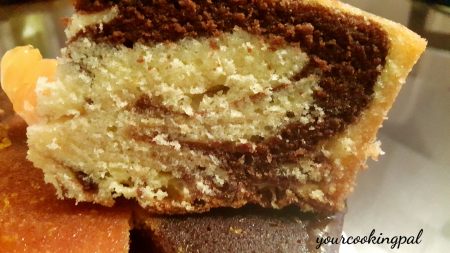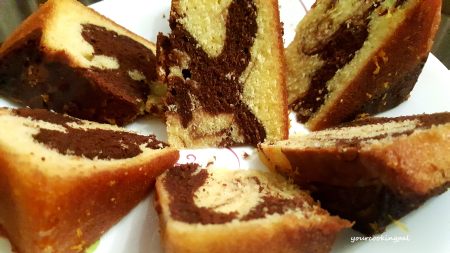 Additional tips :-
This cake stays fresh in an airtight container for 2 days at room temperature. however  to add to its shelf life , store it in the refrigerator.
Add to Favourites