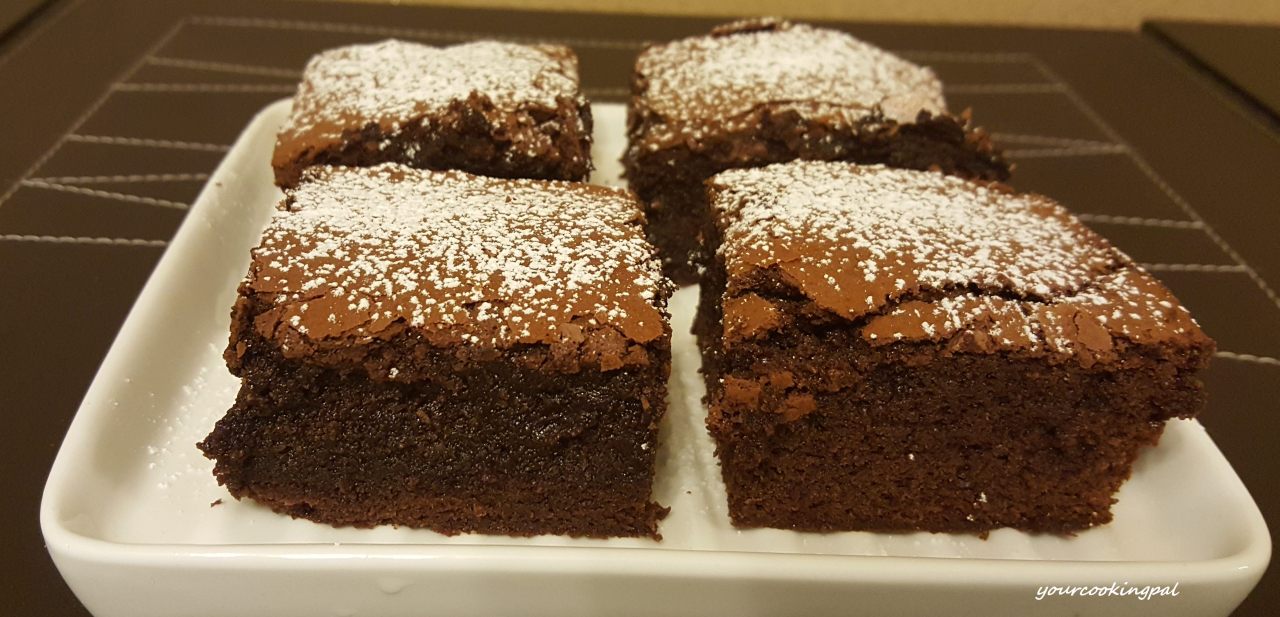 Yield: 9 squares
Prep Time: 20 minutes
Cook Time: 40 minutes
Print
Chocolate Brownie
Chocolate Brownies... little chocolatey squares that are simply irresistible !! These are super rich, fudgy, moist and so gooey you cant resist having them. A super easy to make recipe for such a decadent dessert is a treat in itself !!
Instructions
Place butter in a a steel or a heatproof glass bowl on top of  a sauce pan of boiling water .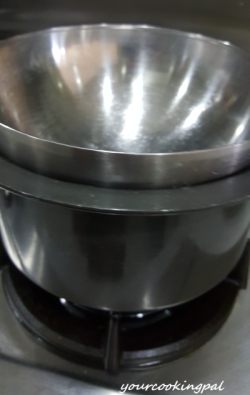 Stir occasionally  until the butter melts completely.
Add Chocolate chips and melt them and keep stirring the mixture.
Now add sugar and stir the mixture continuously.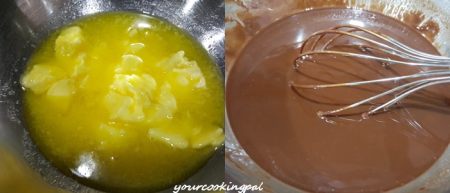 Remove from the heat  and leave the mixture to cool down but let it not begin to set.
Line a baking tray with parchment paper and also grease the tray.
Preheat the over at 170 deg C for 10 minutes until you prepare the batter.
Once the  butter, chocolate and sugar mixture has cooled down, add in the eggs one by one whisking them with a whisk or an electric blender. Blend smooth after each addition.
Add Vanilla extract and mix well.
Sift and add the cocoa powder and flour into the mixture and whisk well .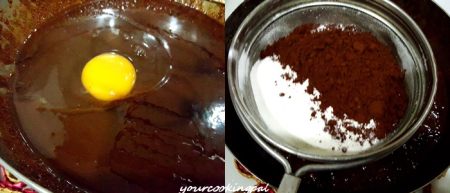 Add the batter in the lined cake tin and place it in the oven.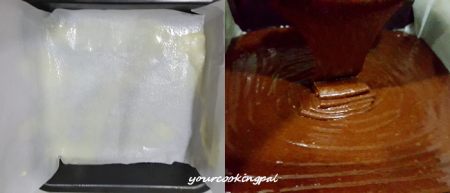 Bake at 170 deg C for 35-40 minutes ( the time could vary depending on the oven settings).
Keep a check after 35 mins. If you feel its still very moist,then allow it to bake for another 5 minutes. Test by inserting a skewer in the brownie. Please do not over bake.
Take out the tray from the oven and  allow it to cool. ( its perfectly normal to have cracks on the brownie )
Once they are perfectly cooled cut them into squares and dust some icing sugar / powdered sugar ( use a sieve) and Chocolate Brownies are ready to eat!!
Chocolate Sauce ( optional) : If you want them even more chocolatey , melt 1/4 cup of chocolate chips in a microwave ( just until they melt) and  add some fresh cream and mix well. Coat each Chocolate brownie with this chocolate sauce or simply drizzle it over them.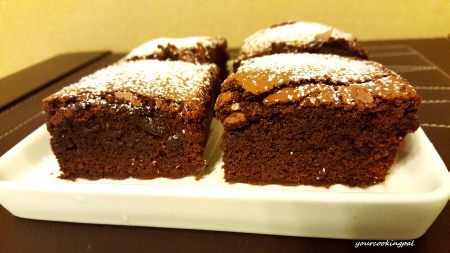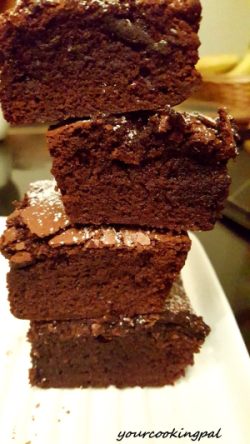 4

stars - based on

1

review(s)
Add to Favourites