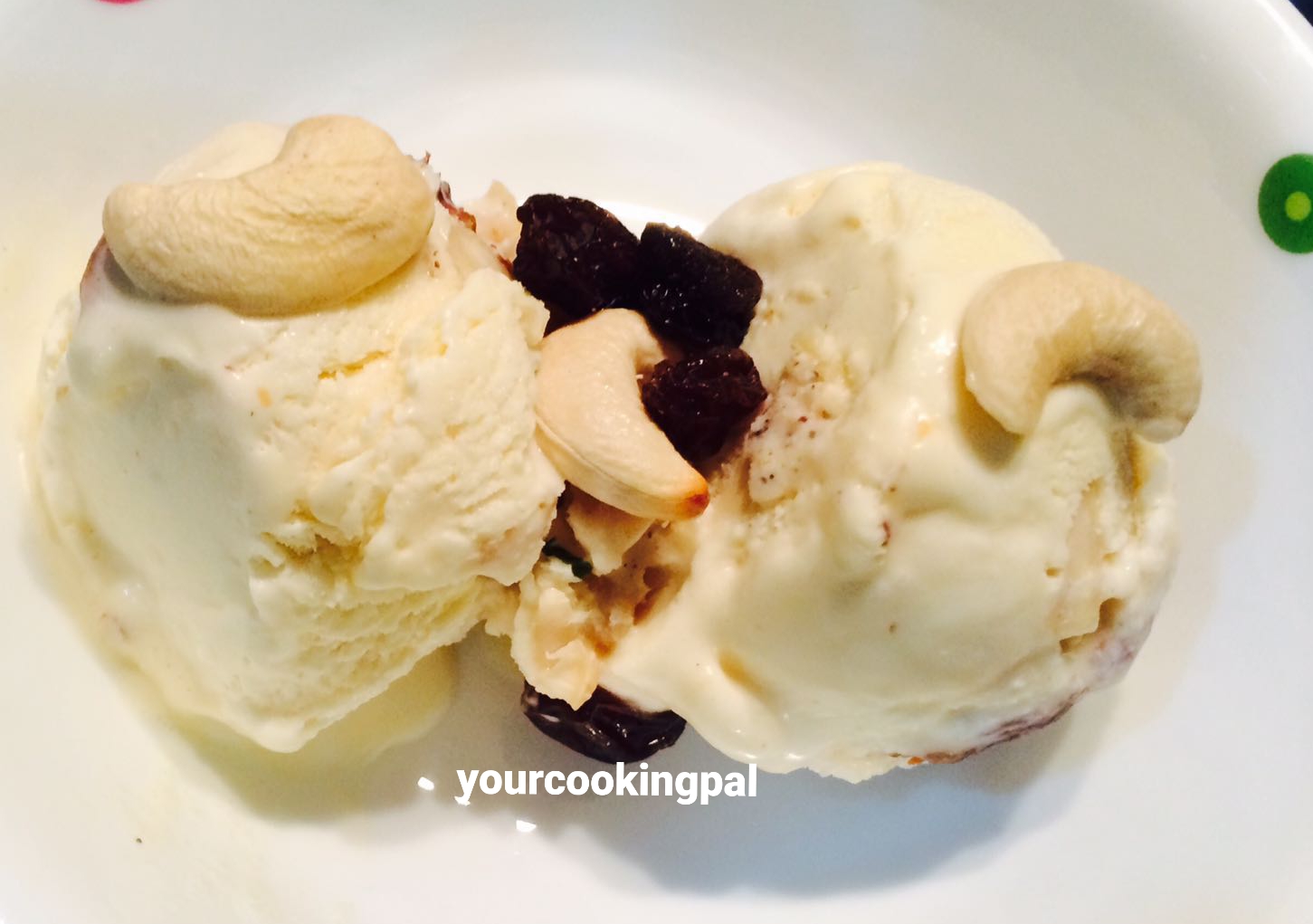 Prep Time: 20 minutes
Cook Time: 5 minutes
Print
Kaju Kismis Ice Cream - Cashew Raisins Ice Cream
Kaju Kismis Ice Cream - Cashew Raisins Ice Cream  is an easy to make ice cream that is so delicious and creamy with the bits of dry fruit in each spoon!!
Instructions
In a bowl add  cream and whip it with a hand blender until firm peaks are formed. ( you can alternatively whip it with hand as well)
Add the condensed milk and whip it once again.
Add vanilla essence and mix and the base for ice-cream is ready.
Keep it in an airtight container and cover with a cling foil.
Then cover with a lid ( this ensures that no ice crystals are formed on the top layer )
Pop it in the freezer for a good 3 hrs until it is just set.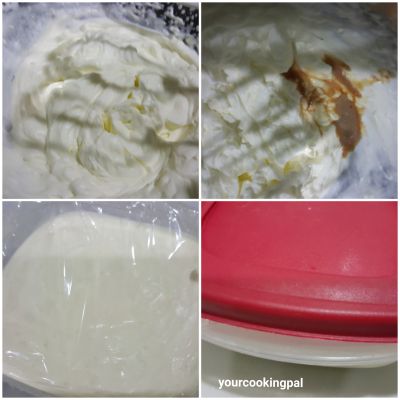 Heat milk in a sauce pan and add cashew nuts and kismis and boil for 4-5 mins  until the milk thickens.
Cool this mixture completely.
Take the plain ice cream base out from the freezer and add the cooled milk and cashewnuts mixture and mix well.
Again refrigerate until its firm.
Scoop it out and serve.
Add to Favourites