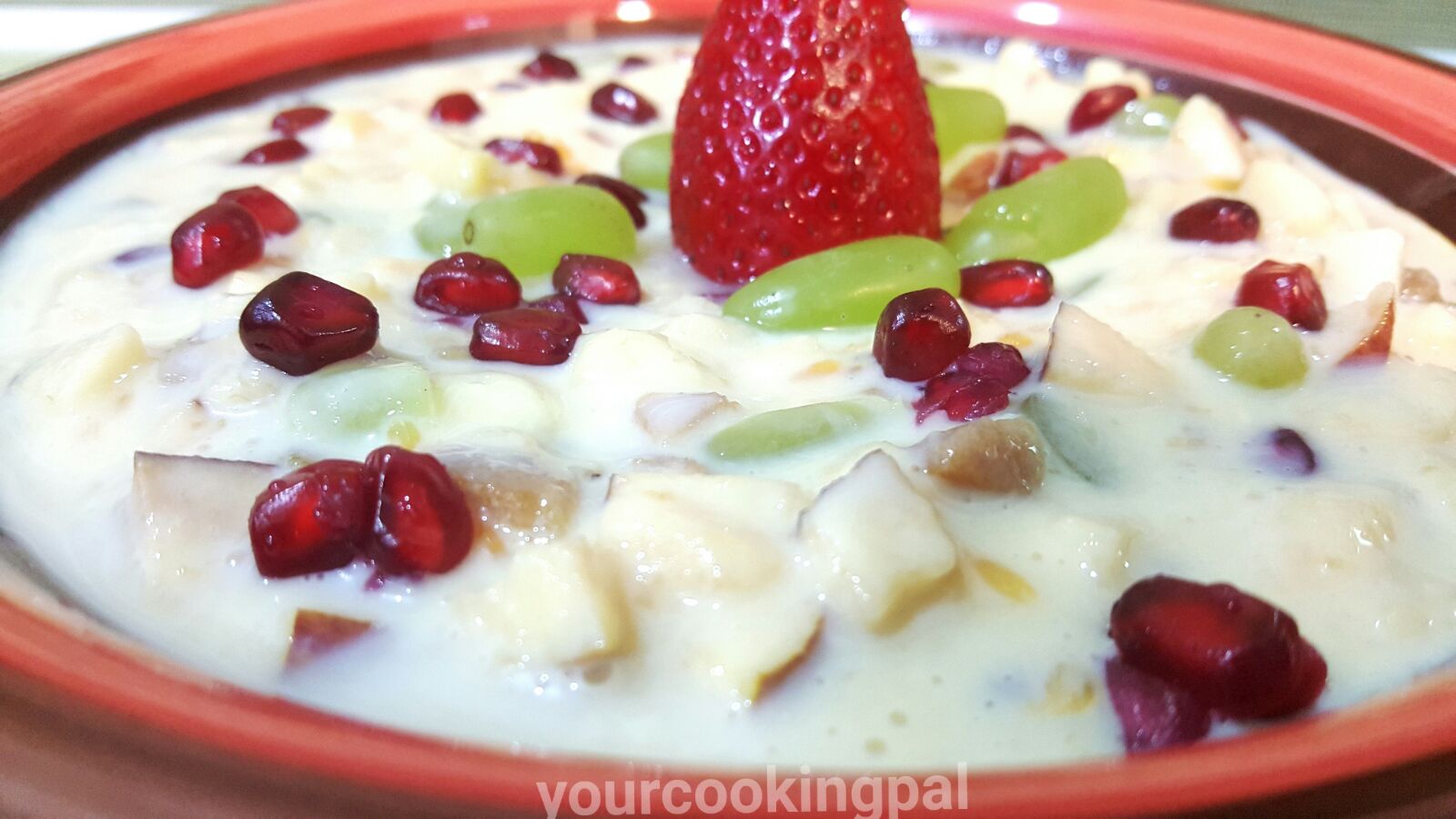 Yield: 6 people
Prep Time: 10 minutes
Cook Time: 10 minutes
Print
Fruit Salad with Custard
Its winter time and fruits are flooding the markets.  This quickie "Fruit Custard" recipe will save the day. An easy to follow recipe will take no more than 10 minutes and is sure to impress your guests.
Instructions
Chop and deseed all the fruits like grapes, orange, banana, apple, pomegranate , chickoo and mix well. You may use any fruits of your choice.
To make the custard :
Heat milk in a sauce pan and bring it to a boil.
Take some warm milk and add the custard powder to it and mix well.
Then add this custard powder dissolved in milk and mix well.
Start whisking ( stirring) immediately  so that no lumps are formed
Keep whisking for 4-5 mins or until the custard thickens. Take care that it isn't too thick nor too runny.
Mix all the chopped fruits with the custard and mix well.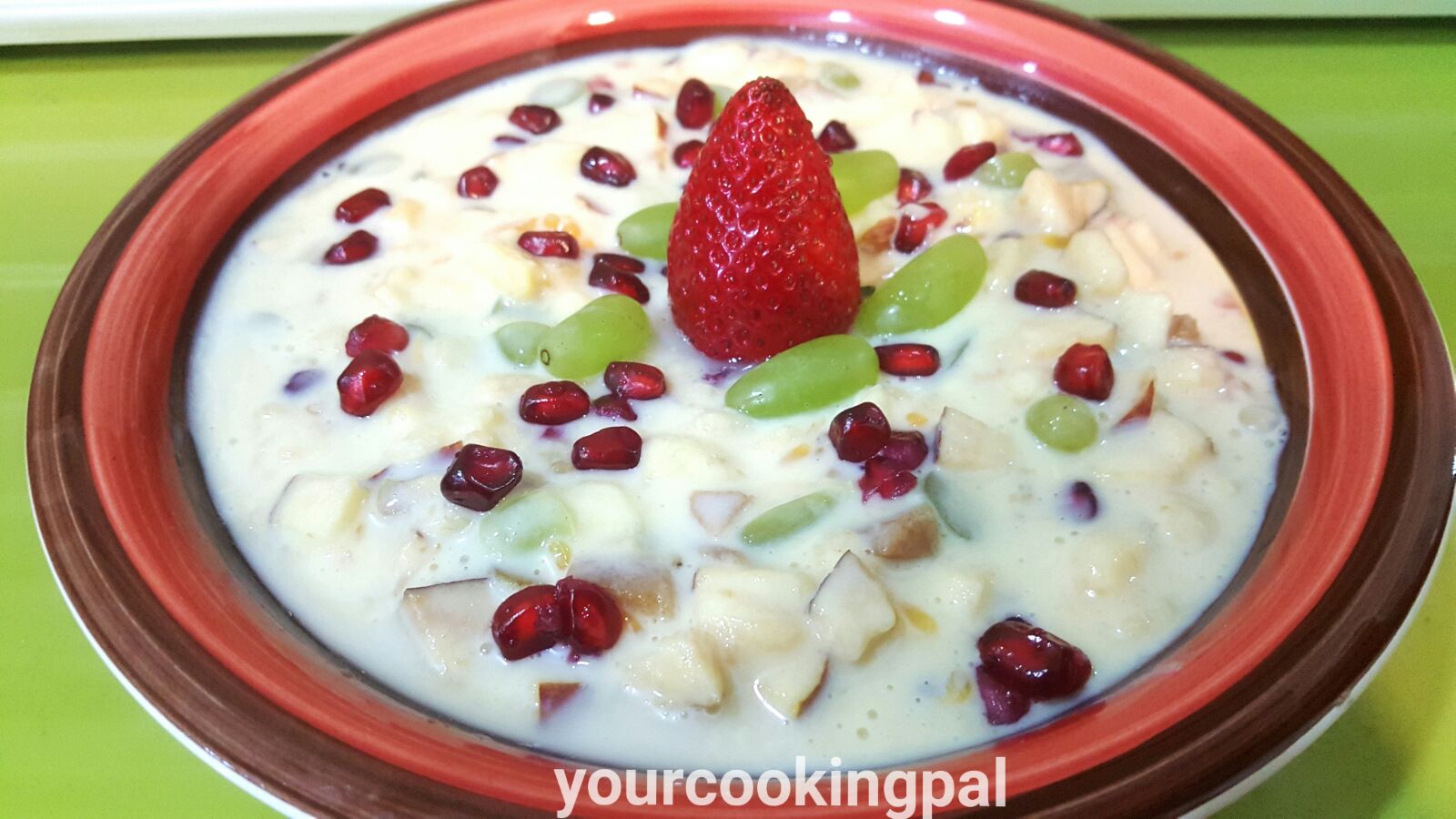 Add to Favourites