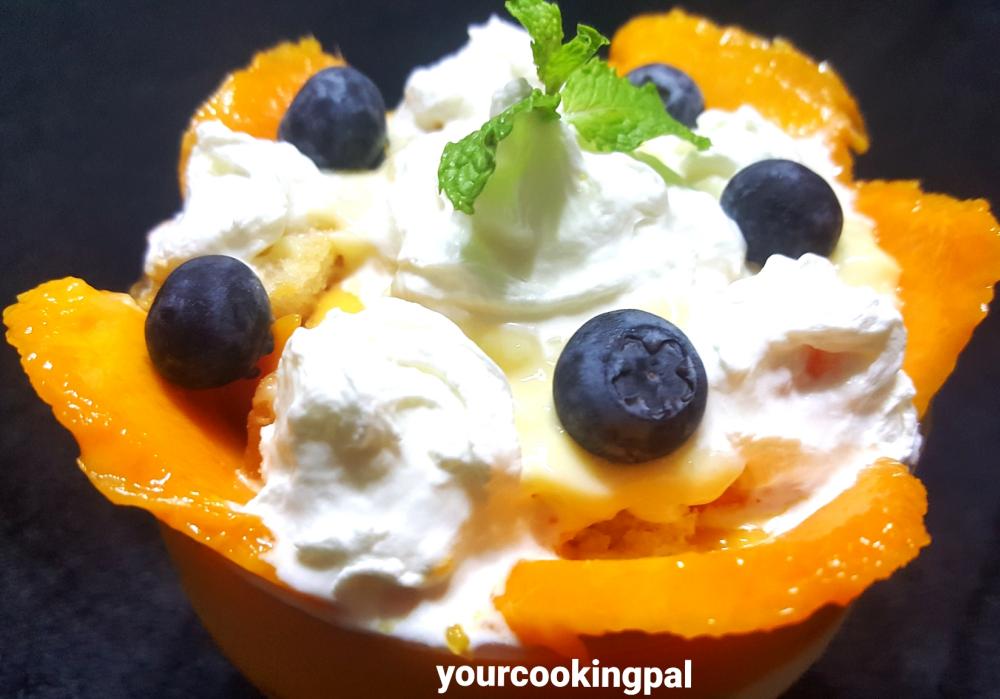 Yield: 2-3 people
Prep Time: 20 minutes
Cook Time: 15 minutes
Print
Trifle Pudding - Mango Flavour
A super easy yet scrumptious  dessert that is so simple to put together in a jiffy. Since Mangoes are in season thought of whipping up this sweet heavenly pudding before Fresh Mangoes disappear from the market !!
Instructions
To make the custard :
Heat a saucepan and add one cup milk to it and immediately add the custard powder and the sugar .
Start whisking ( stirring) immediately  so that no lumps are formed.
Then add the rest 1/2 cup milk and keep whisking for 4-5 mins or until the custard thickens. Take care that it isn't too thick nor too runny.
Let it cool down at room temperature for 10 -15  minutes before you assemble the pudding.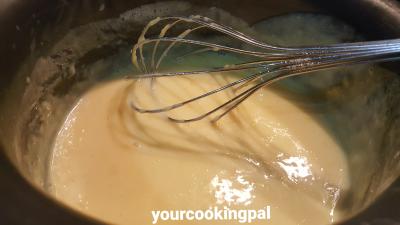 To assemble the pudding :
You may use one big bowl to assemble the pudding or you may choose to do it in small individual bowls like I did.
Keep all the ingredients ready.
In a bowl add small pieces of cake .
Then spread a layer of custard.
Then add a layer of mangoes cut into cubes.
Then add a layer of sweetened whipped cream.
Then spread some Mango Pulp.
Again repeat of  all the above steps to make another layer.
Garnish with mango slices on the side and blueberries.
Finally top it up with some whipped Cream.
Serve chilled or as is.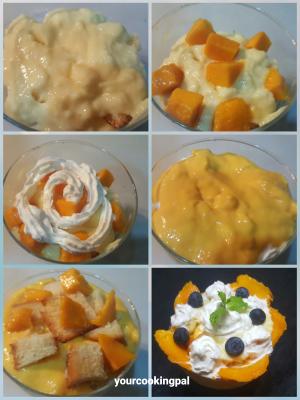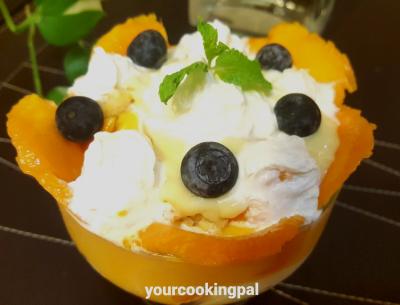 You may also try the mixed fruit trifle pudding , very similar to this one and tastes equally amazing !!
Do try this recipe and let me know your feedback.  Check out http://yourcookingpal.com/ for more recipes.
To receive regular updates do like my facebook page https://www.facebook.com/yourcookingpal
Follow me on Instagram : yourcookingpal
Happy Cooking :)
Add to Favourites