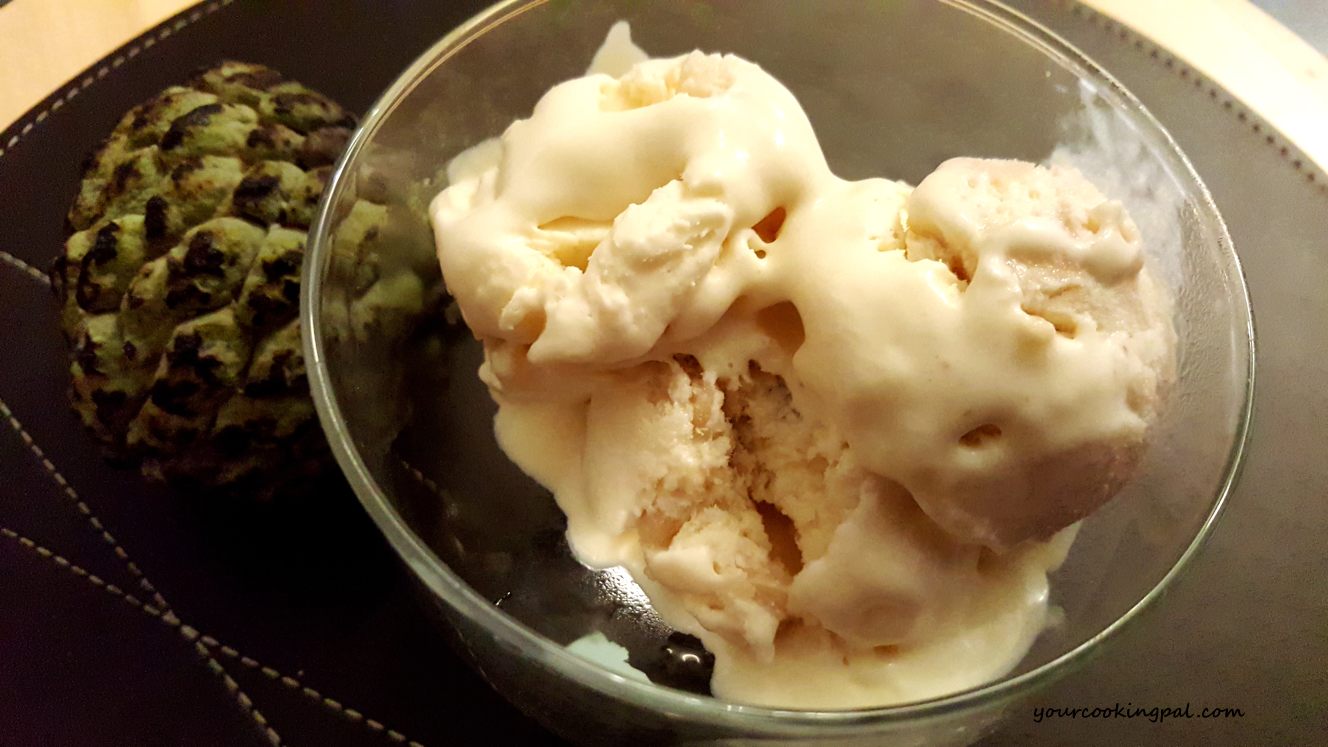 Yield: 3 people
Prep Time: 15 minutes
Cook Time: - minutes
Print
Vanilla Custard Apple Ice Cream
This is a very easy to follow vanilla custard apple ice cream recipe. You will also learn how to make a vanilla ice cream base first and then add custard apple to it to make the finished product.
Instructions
In a bowl add  cream and whip it with a hand blender until a firm peak is formed.
Add the condensed milk and whip it once again.
Add vanilla essence and base for the ice-cream is ready.
Keep it in an airtight container and pop it in the refrigerator for a good 3-4 hrs until is set and a little firm but not too firm.
Take the ice cream base out from the refrigerator.
Add the custard apple pulp into the  ice cream base and mix well with a spoon.
Keep the container in the fridge and after a few hours or when the ice cream is firm it is ready to serve.
Add to Favourites