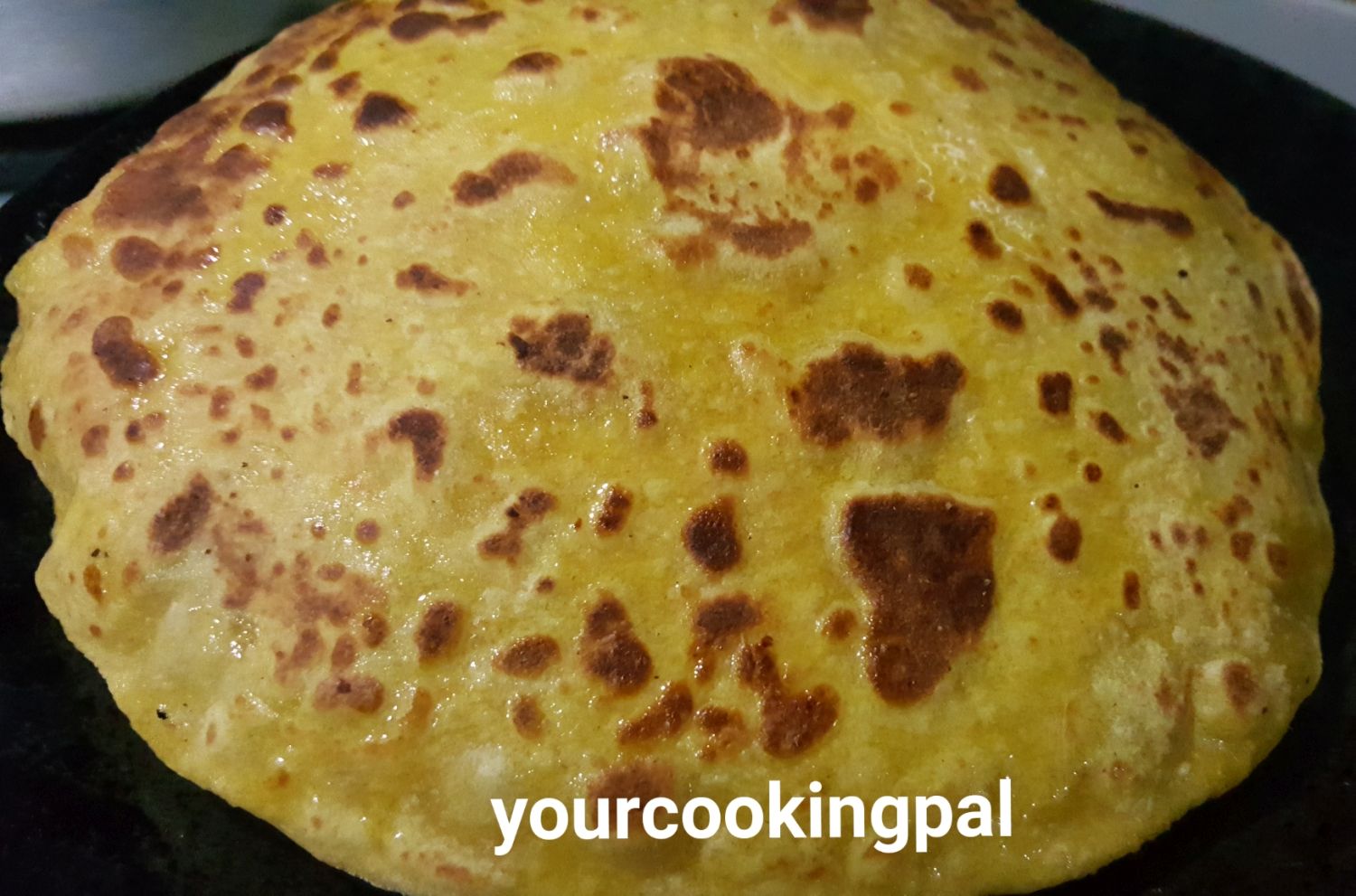 Yield: -
Prep Time: 30 minutes
Cook Time: 20 minutes
Print
Puran Poli ( How to make Puran Poli)
Puran Poli is a sweet flat bread that is a typical Maharashtrian(India) dessert. This is made during festive occasions.
Instructions
Two methods to cook the dal
Method 1 (boiling)
Wipe the chana dal thoroughly with a kitchen towel.( since this method does not require you to wash the dal)
Apply a tsp of oil and rub it to the chana dal.
Boil water in a thick bottomed deep pan and add the Chana dal to the the boiling water.
Boil it until the dal looks well cooked.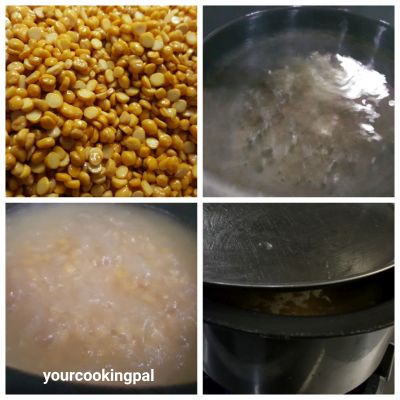 OR
Method 2 (Pressure cooking)
Wash the Chana dal with water and soak it for 2-3 hrs.
In a pressure cooker add 1 and ½ Chana dal and 1 and ½ cup of water  and cook until 3 whistles.
Once the pressure cooker cools down the dal is ready to use.
To make the stuffing( puran)
Heat a pan add the boiled and cooked Chana dal.
Then add the jaggery( gul/gud) to the chana dal and cook until everything is well combined and thick. Do not overcook or else it will dry out.
Add just a pinch of Nutmeg powder and  a tsp of cardamom Powder and mix well.
In a blender add the mixture and blend  until nice and smooth.
Further sieve it through a sieve so that you are left with very fine soft stuffing.
Knead the sieved puran like a dough and the puran ( stuffing) is ready to use. (You may also add a pinch or two of the cardamom powder.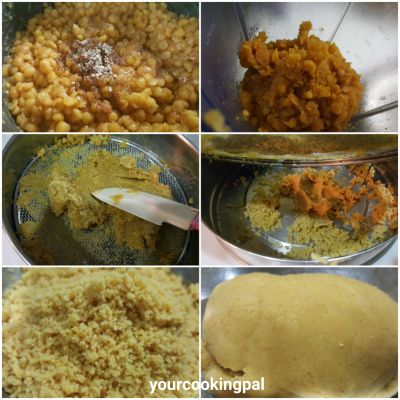 To make the Poli Dough
Sieve Whole wheat flour( atta) and All purpose flour( maida along with a tsp of oil, 1/4 tsp turmeric powder  d1/4 tsp salt.
Knead it into a soft dough as you may do so chappati.
Shape it into a form of a well and add oil to it and cover and keep aside for atleast 1/2 and hour before rolling them into polis.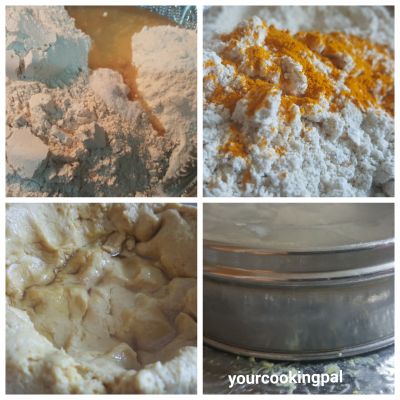 For the puran poli
Take a chunk of  the flour dough and with a rolling pin roll out into a poori shape.
Now take a chunk of the puran ,shape it into a ball and stuff it into the poori shaped flour dough.
Make it into a ball and roll out into a chapatti.
Heat a griddle/ flat pan and roast the poli on both sides on medium heat.
Apply ghee on both sides once those black spots appear .
Serve hot with saffron infused milk ( milk with a little sugar and saffron)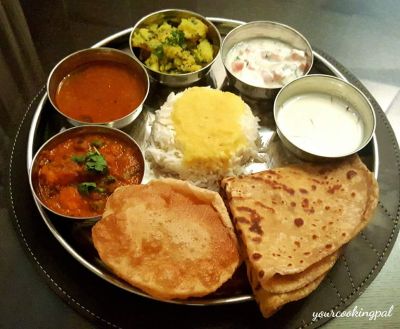 Note:
You may choose either ways of cooking the dal that suits you. Method 1 takes a little longer for the dal to cook compared to the method 2, wherein dal is pressure cooked.
Add to Favourites