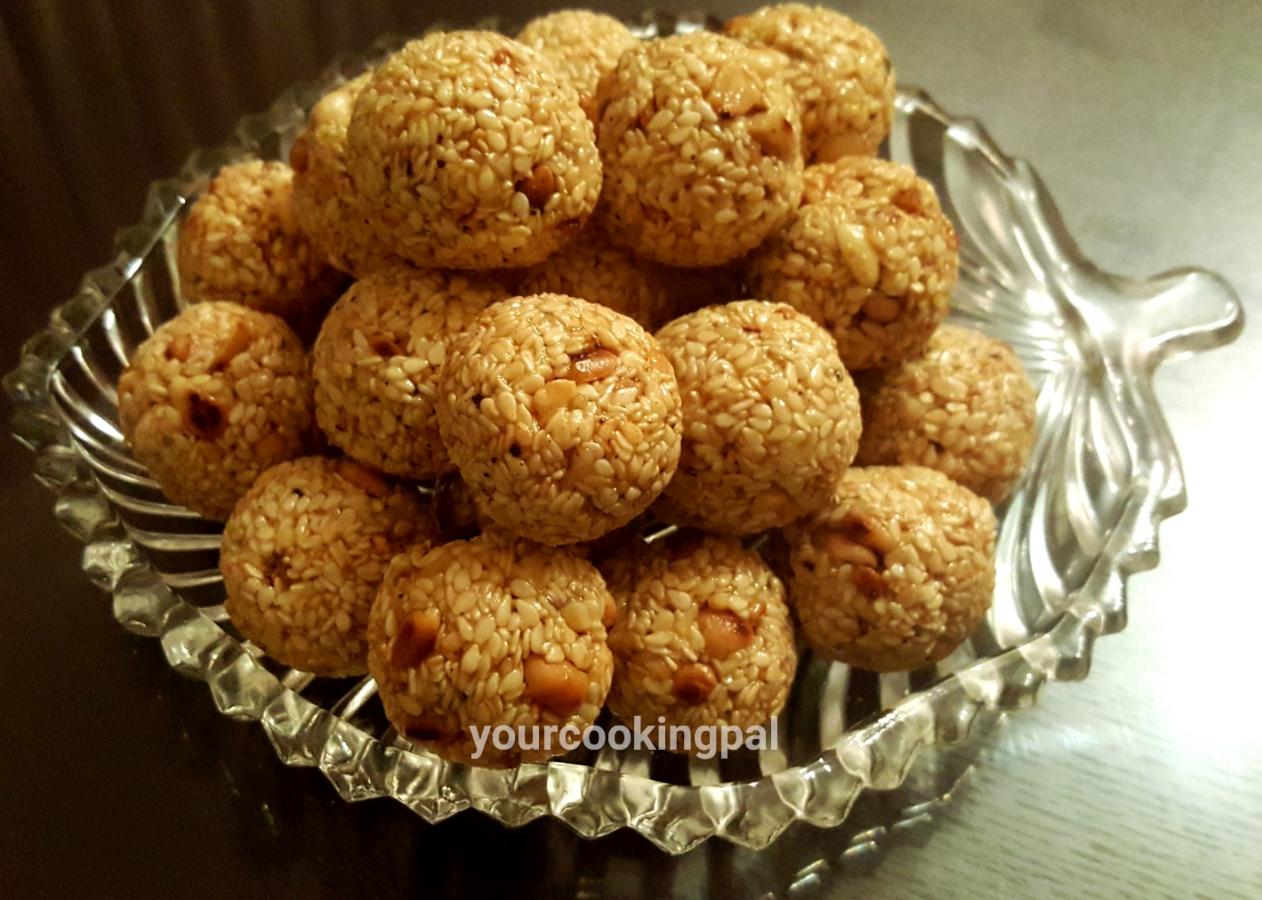 Yield: 32 ladoos
Prep Time: 15 minutes
Cook Time: 25 minutes
Print
Til Ladoo - Sesame Ladoo
Til Ladoos,  a festive, traditional winter dessert  that is specially made during Lohri / Sankranti. They are made from Jaggery(Gul) and Til ( sesame Seeds). These are very easy to make and taste super delicious.
Instructions
Roast and slightly pound the groundnuts and cut the gudh ( jaggery) into small pieces and keep aside.
In a pan, roast til until they appear well roasted and slightly change colour.
Cool the til ( sesame seeds) down and mix the groundnut and grated coconut to it.
In a  thick bottomed kadai, add the gudh ( jaggery) and keep stirring continuously until it melts and turns liquid.  ( doesn't take more than 4-5 minutes. Add 1 tsp ghee and mix well.
Immediately add the mixture of sesame, peanuts and coconut into the hot melted gudh(jaggery). Add the cardamom and Nutmeg powder and mix well for a minute or so.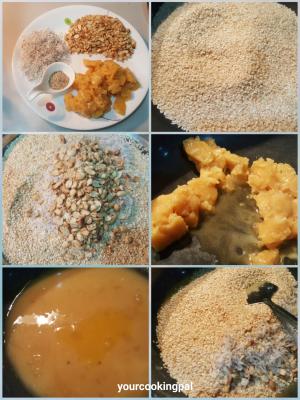 Apply ghee on your palms and immediately  shape them into small balls ( ladoos).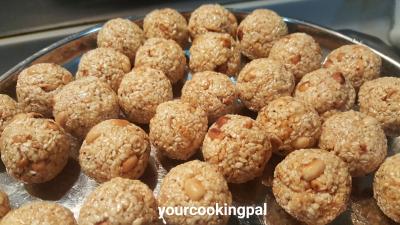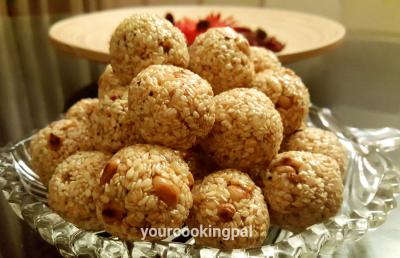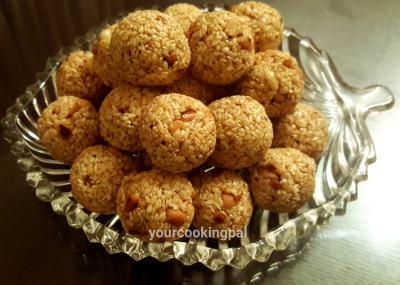 Note :
Only use chikki Gud / Jaggery for these ladoos. ( the Ladoos wont turn out well with normal gudh)
If you want the laddoos to be tougher stir and melt the gudh a little longer. The longer you stir the gudh the tougher ( hard) the ladoos will be.  However this method of adding the til (sesame)  as soon as he gudh( jaggery) turns into a liquid form make the laddoos  just right to eat.
Add to Favourites