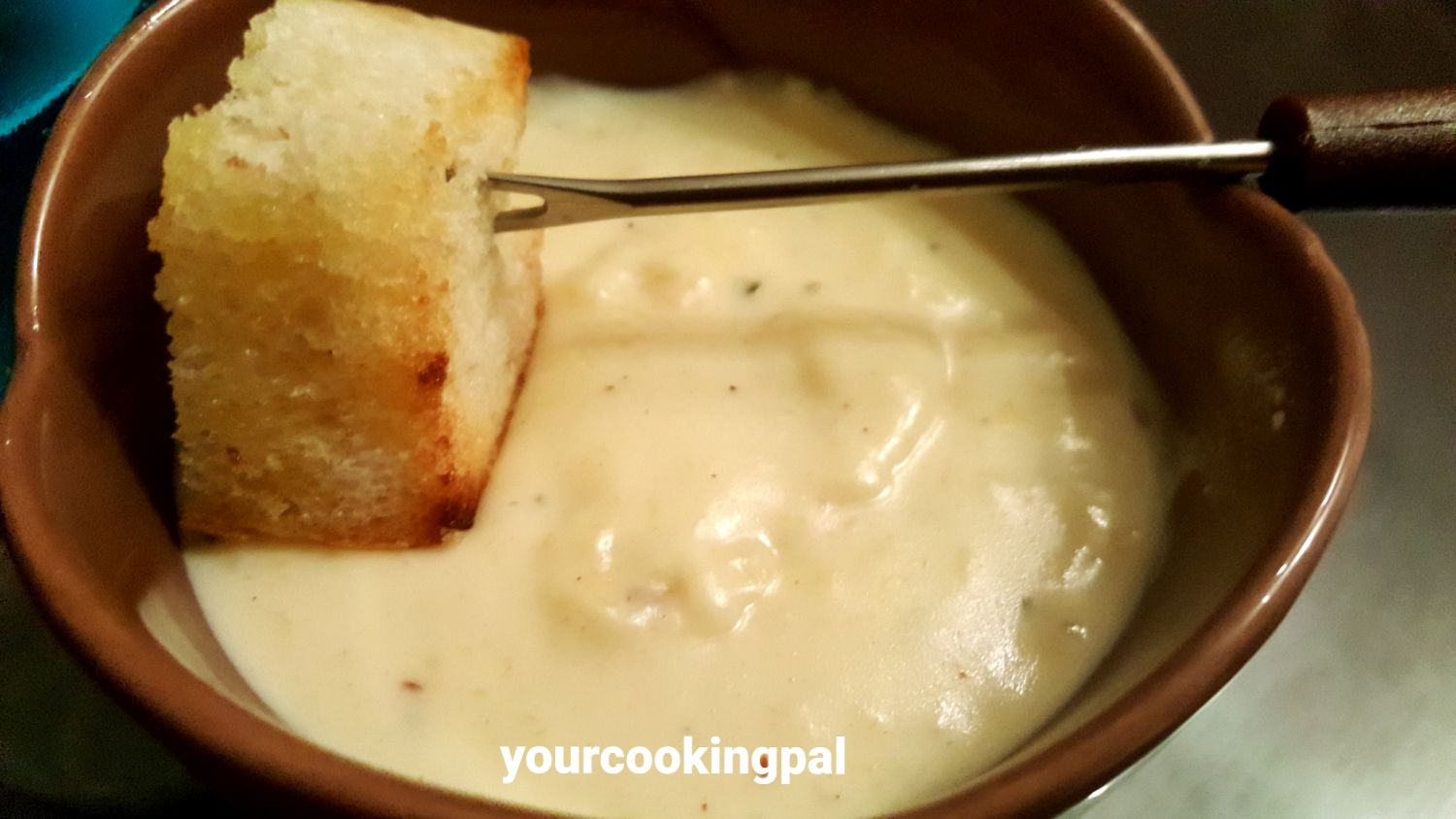 Yield: 4 people
Prep Time: 10 minutes
Cook Time: 25 minutes
Print
Cheese Fondue
Cheese Fondue is a classic Swiss dish , and the word ' Fondue' means melting . It is originally made using dry white wine and two or three different types of Swiss cheese. However I tried making this into aa quick kids friendly version without the wine. You simply need to dip any accompaniments of your choice into the piping hot cheese and enjoy the cheesy goodness.
Instructions
Add 2 tsp all  purpose flour to the grated cheese and keep aside.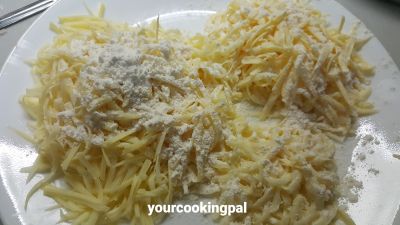 Cut a garlic clove into middle rub one part on to the pan you would make the fondue and  second to the fondue holder.( the cup you would serve the fondue in)
Heat butter in a pan on a low to medium heat.
Once the butter melts immediately add plain flour , stir well for 2 mins until a lump like consistency is formed while whisking it continuously .
Add half of the milk and mix well with the help of an egg beater, then add rest of the milk and mix well for  another 2 mins.
Add the cheese in batches, add the first batch stir well with the beater until it melts then add the other batch.
Keep stirring continuously  for 4 - 5 mins or so on a low flame and do not let it boil.
Add the salt, nutmeg powder, chilli flakes and herbs and mix well.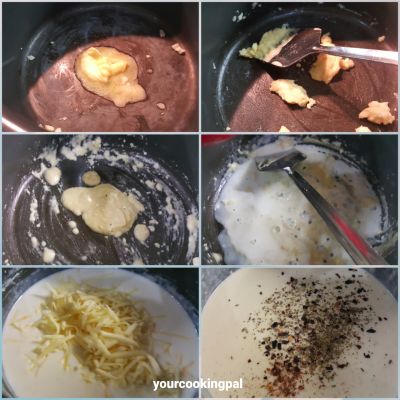 Keep stirring until the cheese coats the spoon and a dipping consistency is achieved.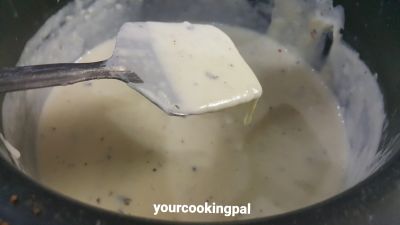 Pour it into the fondue pot and place a warmer / candle below the pot.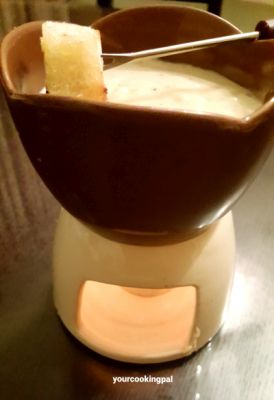 Accompaniments
Cut bread into square pieces and toast them on a pan with some olive oil/ butter.
Stir Fried Veggies  like capsicum, mushrooms zucchini , broccoli , baby corn and carrots. Refer to this recipe for the veggies.  http://yourcookingpal.com/sides-salads/cheesy-vegetable-stir-fry/
Potato chips or Nachos.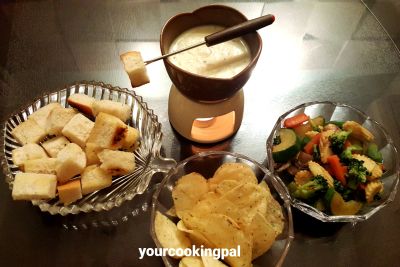 Simply dip any of the above with fondue fork provided with the fondue set and  enjoy it piping hot.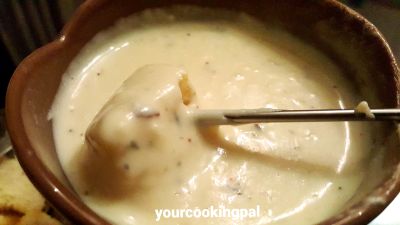 Additional Note:
The Fondue set is available in any local shop these days.
You may use any cheese of your choice or even change the  quantity of Cheese used as per your preference.
Add to Favourites