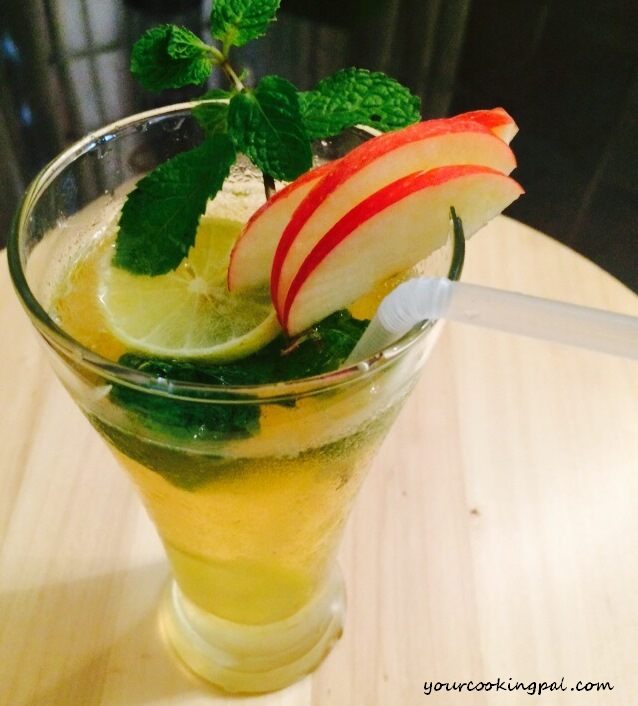 Yield: 2
Prep Time: 5 minutes
Cook Time: 5 minutes
Print
Apple Mojito
Apple Mojito is a cool and refreshing summer drink which is super easy to prepare. It is one of the classic drinks with a perfect combination of Apple and Mint.
Instructions
In a mortar and pestle muddle the mint leaves.
In bowl add the mint leaves, Lemon Juice, sugar and mix.
Add chilled apple juice to the bowl and stir well together. (Could also use a cocktail shaker if you prefer)
In a tall glass, add some crushed ice and pour the entire contents of the bowl.
Top it up with some Lemon soda or plain soda.
Add lemon slices in the drink.
Garnish with apple wedges and a sprig of mint.
Add to Favourites