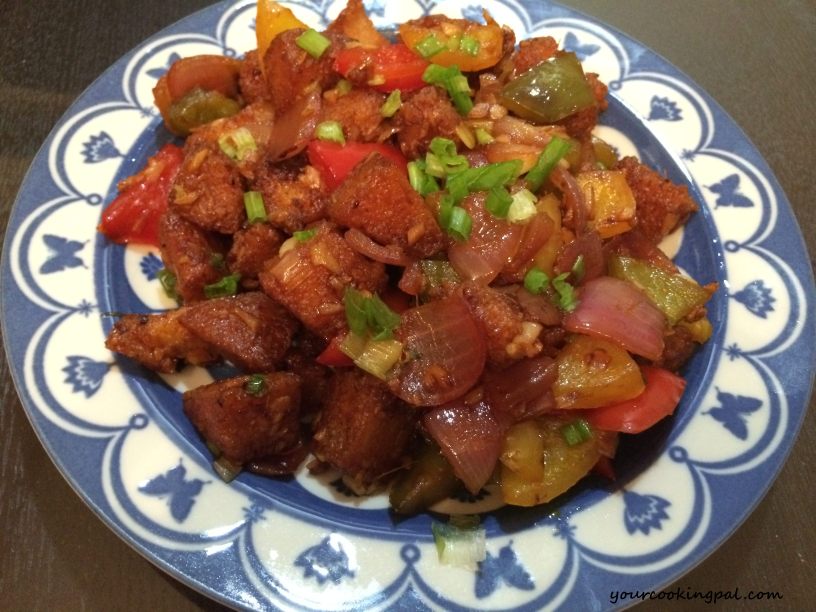 Yield: 2 people
Prep Time: 10 minutes
Cook Time: 10 minutes
Print
Stir Fried Chilli Idli
Stir Fried Chilli Idli is a perfect example of how leftover food can be transformed into an exotic dish. The choice lies with you if you want to use fresh or leftover idlies to make this scrumptious Indo Chinese starter. When I made this dish, no one could even tell this dish was made out of left over idlies. Now when you are bored eating the same food again and just want to dump it into the trashcan, you can take a look at how you can transform these leftovers into a delectable dish.
Instructions
Cut idlies into small cubes.
Heat oil for deep frying and deep fry the idlies until golden brown and keep aside.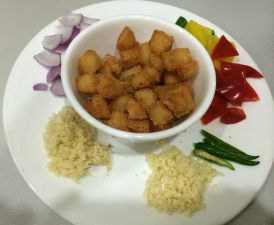 Heat 3 tsp oil in a wok.
Add garlic and ginger and sauté well.
Add onions and green chilli and sauté until the onions are a little translucent.
Add capsicum and stir fry well.
Add the sauces red chilli sauce, soya sauce and tomato ketchup.
Add fried idlies and mix well.
Sprinkle a little water to keep out from drying.
Add vinegar and salt to taste.
Garnish with spring onion greens while serving and serve it hot.
Add to Favourites