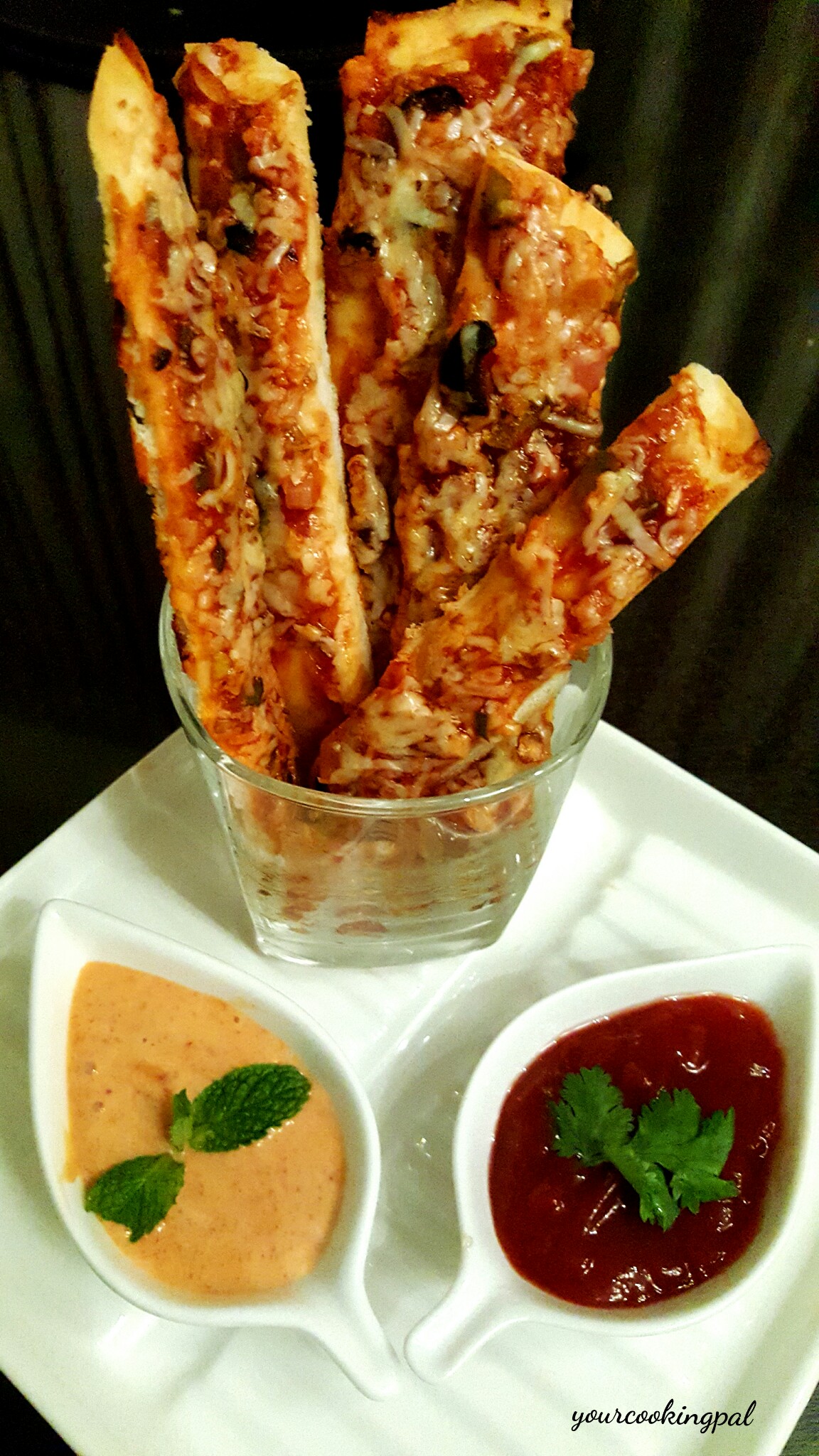 Yield: 3 people
Prep Time: 10 minutes
Cook Time: 10 minutes
Print
Crispy Pizza Sticks - How to make Pizza Fingers
Pizza sticks are a quick snack on the go and a wonderful party appetizer. A unique way to serve  Pizza indeed ! Pizza is already loved so much.. try this version of serving a pizza. It is such a simple yet eye pleasing recipe .
Instructions
Mix all the ingredients mentioned for a topping in a bowl and keep aside. You may add any toppings of your choice however just finely chop or grate it.
Add seasoning if required.
Take a thin pizza bread . If you don't find a thin bread just cut the nomal bread into 2 halves.( The thinner the bread the crispier it will be)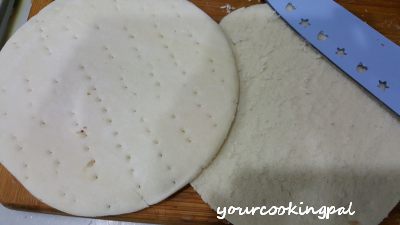 Apply oil on the pizza base.
Spread a thin layer of the topping sauce on the Pizza base.
Now add very little grated cheese on top and press it well so that the cheese sticks to the bread.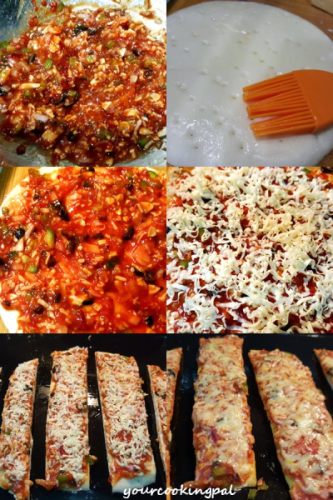 I made these using two methods. One with the oven and the other on the gas stove.
For the oven
Preheat the oven for 10 mins at 200 deg C.
You may cut them into strips before placing them on the tray.
Grease the tray with a little olive oil and place the pizza sticks.
Bake until they are golden brown and crispy ( should take 5-6 minutes).
For the Gas stove
Heat a flat surfaced tava (the one we make rotis) for 5-7 mins until very hot.
Simultaneously heat a frying pan and brush it with a little oil.
Then add the Pizza along with the toppings and cheese on the frying pan.
And then place the hot tava on the frying pan covering it
Bake until the base is crispy and the cheese melts.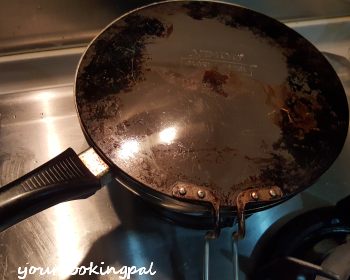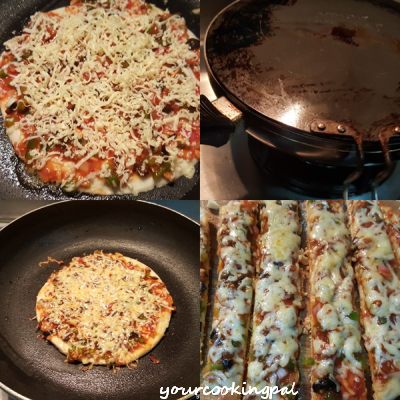 With the help of a pizza cutter cut them into strips.
The hot tava/pan placed above ensures that the cheese on the top melts . Try any method that suits you. However my favourite was the one made on gas stove :)
Serve them piping hot, along with Tomato sauce and Chilli Mayo ( Mix Mayo and Chilli sauce).
Add to Favourites