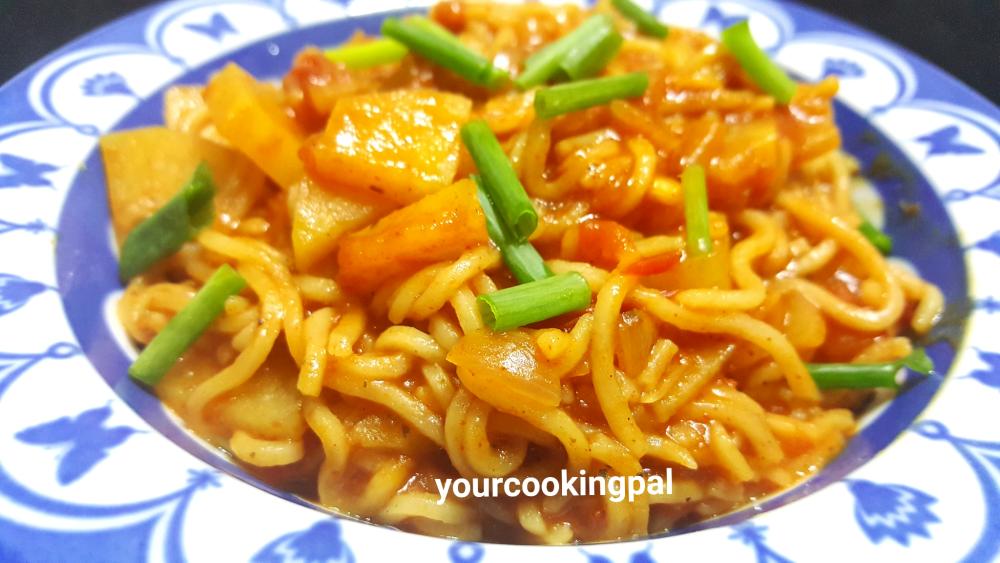 Yield: 3 people
Prep Time: 10 minutes
Cook Time: 15 minutes
Print
Masala Instant Noodles - Instant Noodles with a twist
If you are tired of having plain and simple instant noodles, jazz it up by adding a twist to it with something thats tangy and super yummy.
Instructions
Cook the noodles separately without adding the taste-maker as per the instructions on the packet. and keep aside.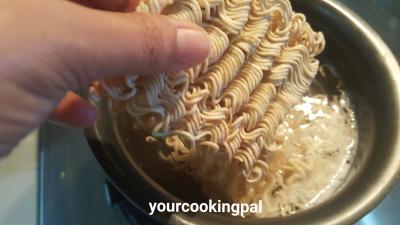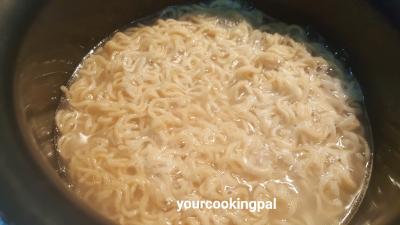 In a pan heat 4 tsp of oil, add garlic and saute for a min.
Add Onions and suate until they are slightly pink.
Add the tomatoes and mix well.
Add red chilli powder and turmeric and mix.
Add potatoes and salt and cover and cook until they are done.
Keep a check and keep stirring them at regular intervals until they are completely done. ( sprinkle some water to cook potatoes faster)
Add the boiled Noodles and mix well.
Add the taste-maker and mix.
Check the seasoning and add some water if you find it to be too dry.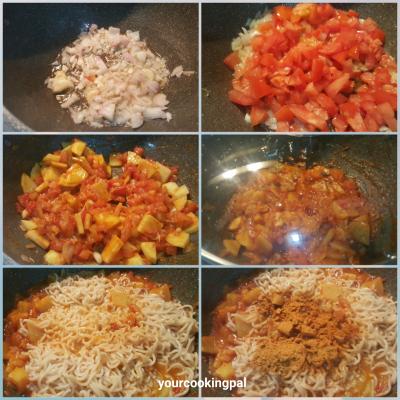 Mix everything well and cook for a minute or so.
Serve hot garnished with spring onion greens or coriander.
Do try the above recipe and let me know your feedback. Check out http://yourcookingpal.com/ for more recipes.
To receive regular updates do like my Facebook page https://www.facebook.com/yourcookingpal
Follow me on Instagram : yourcookingpal
Happy Cooking :)
Add to Favourites