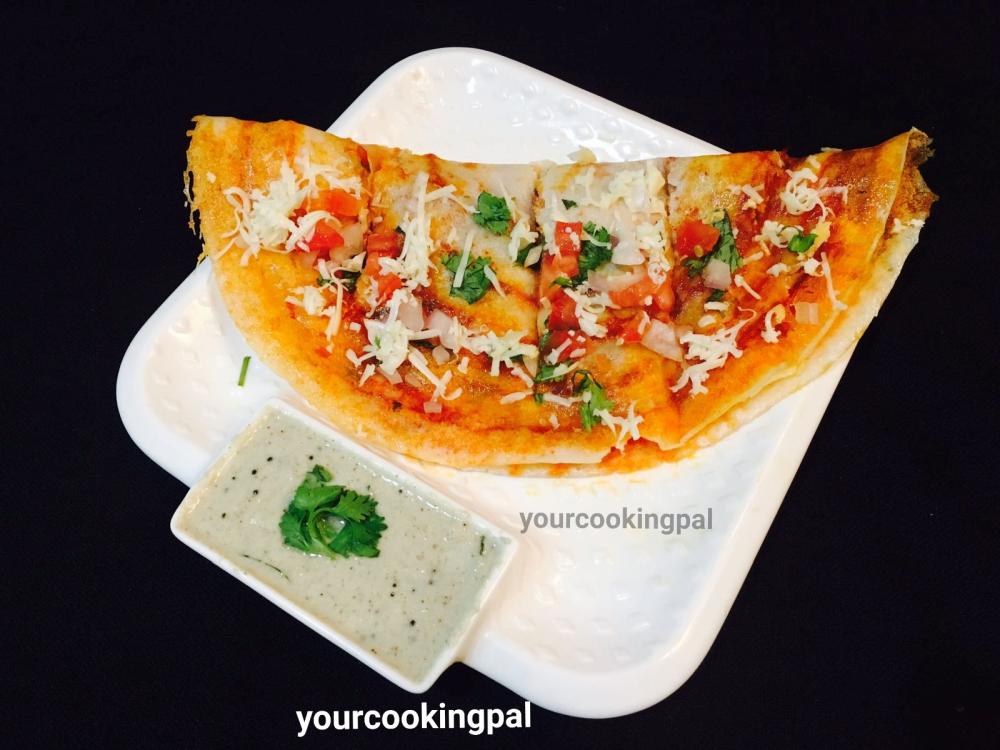 Yield: 6-7
Prep Time: 10 minutes
Cook Time: 10 minutes
Print
Schezwan Cheese Dosa
A quick fix snack or breakfast when you are not in a mood to eat that old fashioned dosa. Spicy, tangy and cheesy with bursts of amazing flavour
Instructions
Heat the dosa skillet greasing it slightly with ghee.
Spread the dosa batter (add salt to the batter) evenly on the pan.
Once the upper layer slightly dries add ghee and spread evenly.
Add the Schezwan chutney and spread.
Sprinkle chopped onions, tomato , green chillies and coriander.
Spread the grated cheese and cook until the dosa turns brown.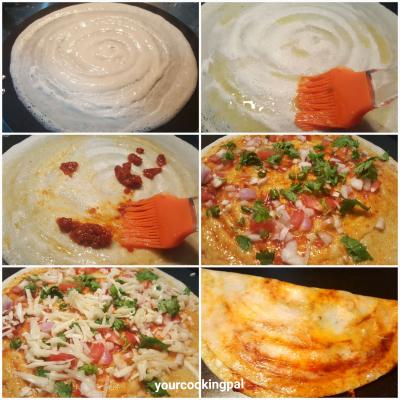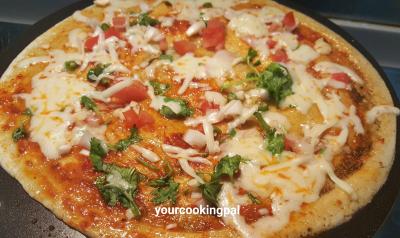 Fold and cut them into pieces with sprinkle grated cheese with chutney of your choice.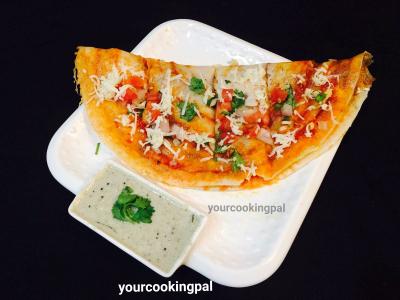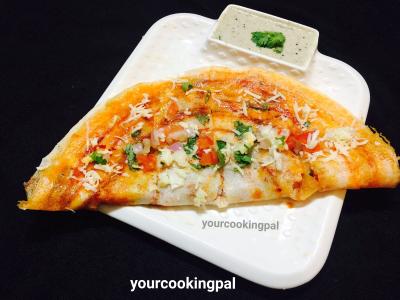 Add to Favourites