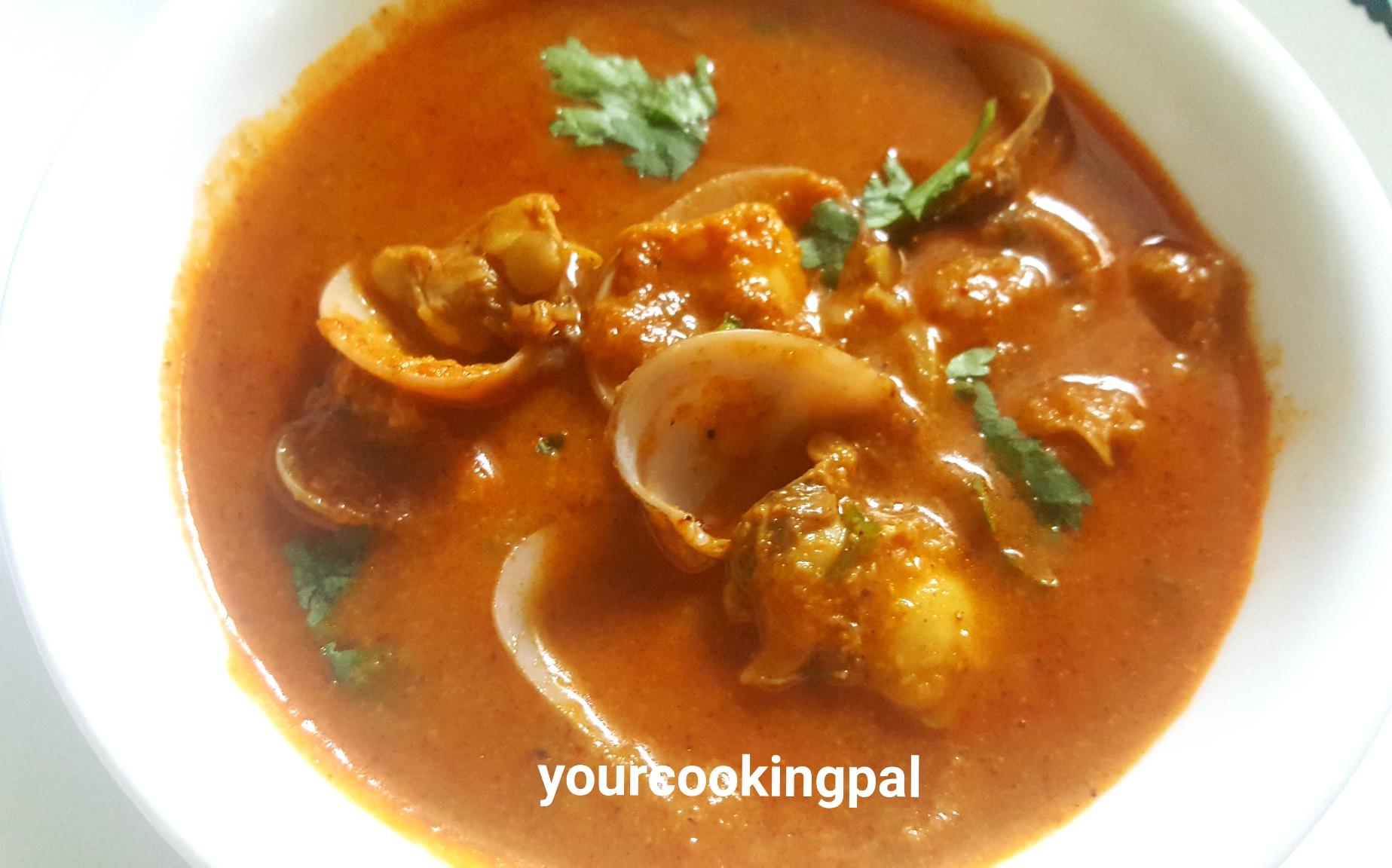 Yield: 4people
Prep Time: 20 minutes
Cook Time: 20 minutes
Print
Shimplya - Tisrya - Clams Gravy
A lipsmacking clams gravy and my personal favourite made typically in every coastal household. This coconut based flavourful gravy is sure  a delight. You can have it with steamed rice, chapati or bhakri.
Instructions
Green Paste :  Grind the green paste with coriander leaves ( dhania)+ mint( pudina) + Green chillies and keep aside.
Dry coconut powder  : In a small pan add dry coconut and roast well. Roast until it is slightly brown. Keep roasting while keep an eye on it so  prevent it from turning black. Grind it fine without adding any water and keep aside .
Onion Coconut Tomato Paste : In the same pan add 1/2 tsp oil and add the finely sliced onions and fry them until they turn brown then add grated wet  coconut . Roast the coconut too and let it cool. Add the chopped tomato chunks and  and very little water and grind into a smooth paste.
For Cleaning the clams 
Open the clams  using a knife or on the 'vili' ( a unique cutting instrument ,where you have to squat on the  wooden plank and cut with the sharp, curved sharp blade or even grate coconut using its tip)
Alternatively you can also boil the clams to open them.
We use only the part with the flesh on it and discard the other empty shell. Retain the water it oozes while cleaning/or boiling. ( strain this water using a strainer )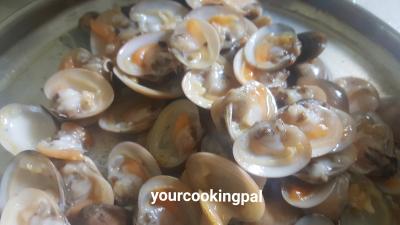 To make the Gravy:
Heat 3 tbsp  oil in a pan and add 1 finely chopped onion and a tejpatta ( bayleaf) and  fry until translucent.
Add the ginger garlic paste and the green paste and saute until the raw smell disappears.
Add the red chilli powder and mix well. (you may add potatoes at this stage if you wish to and cook until they are well cooked and then add the clams)
Add the cleaned clams and mix well until the masala is well coated.
Add salt and the water (saved while cleaning) and around 1/4 cup more plain water  and cover and cook until they are slightly cooked ( around 7-8 mins)
Now add the the ground coconut masala and mix well.
Add water and adjust the desired consistency.
Add kokum peels and dried ground coconut.
Add garam masala and cover the gravy and  simmer for another 9-10 mins or until the clams are fully cooked.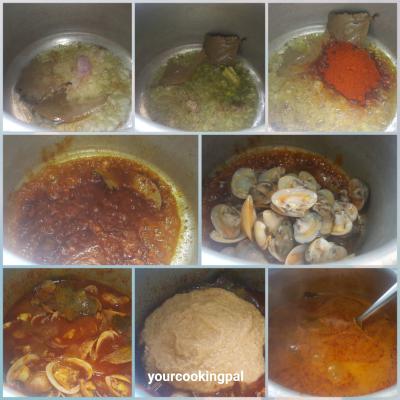 Garnnish with coriander and serve hot with chapati,steamed rice or Bhakri.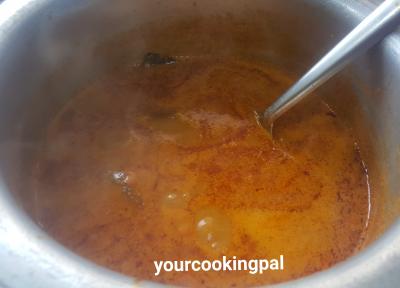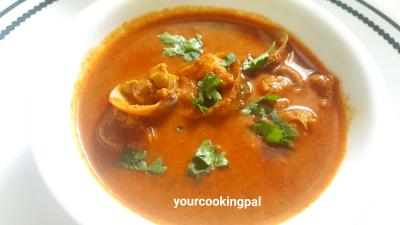 Add to Favourites