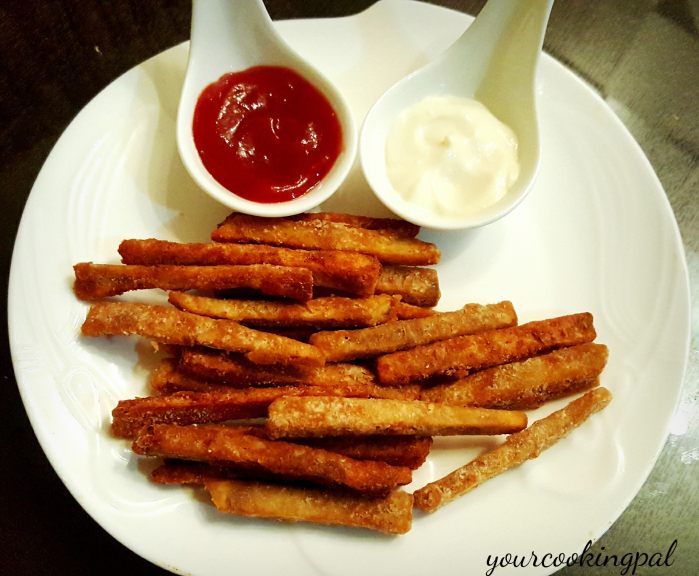 Yield: 3 people
Prep Time: 10 minutes
Cook Time: 15 minutes
Print
Masala Yam French Fries
Yam (Suran) French Fries are the perfect alternative to regular Potato  French Fries. They are so crispy and delightful , you just cant resist having them!!
Instructions
Boil the Yam in water for 3-4 mins until it softens.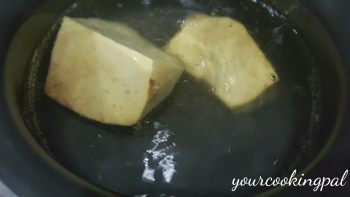 Cut them into long strips as we do for French fries.
Apply Kokum syrup or tamarind  pulp to them. ( Alternatively you can also add Kokum syrup / tamarind pulp while boiling the yam.)
Add ginger garlic paste, salt and all the other powdered spices and let the fries marinate for 5-10 minutes.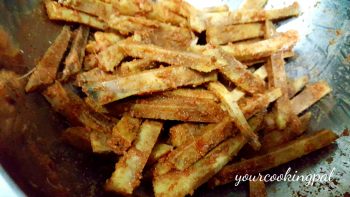 Add a little red chilli powder and salt to the corn flour as well.
Drain out the excess water if any and add the Yam to the corn flour and ensure it coats each fries well.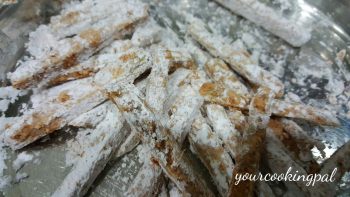 Deep fry in hot oil and drain them out on a paper towel.
Enjoy these yummy Masala Yam Fries while they are hot with tomato ketchup and Mayo or any other sauce of your choice.( Consume them while they are hot and crispy, later on they turn a little soggy)
Add to Favourites