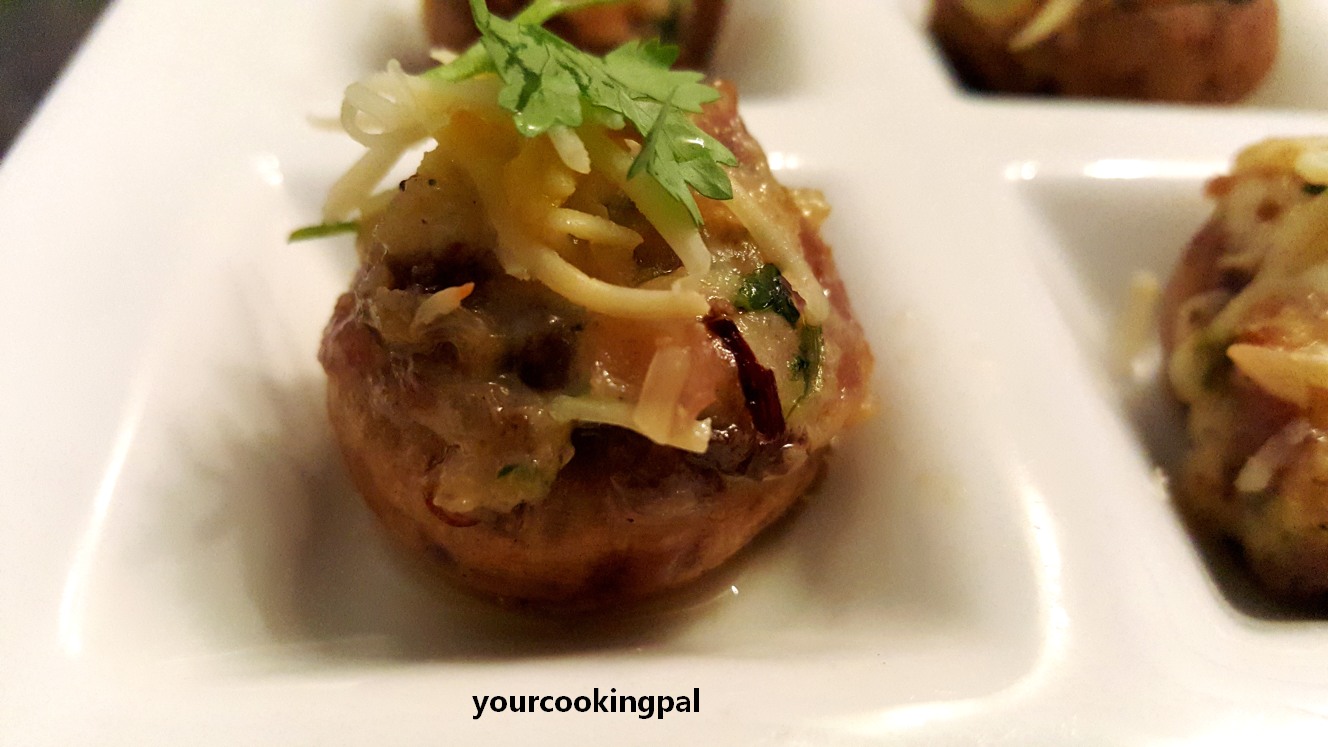 Yield: 3 people
Prep Time: 10 minutes
Cook Time: 15 minutes
Print
Cheesy Stuffed Mushroom
Cheese and Mushrooms go so well. So heres a dish that unites both. They can be served as a starter or as a snack. These buttery mushrooms will surely leave you longing for more :) Its a sure treat for cheese and mushroom lovers !!
Instructions
Clean the mushroom thoroughly and wipe with dry paper towel
Separate the stem from the mushroom so as to create a cavity to fill in the stuffing.
Do not discard the stems as we need to use them in the stuffing.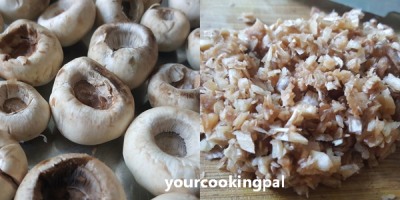 To marinate the Mushrooms
In a bowl mix all the ingredients mentioned for marination and  marinate the mushrooms.
Keep aside until you prepare the stuffing for them.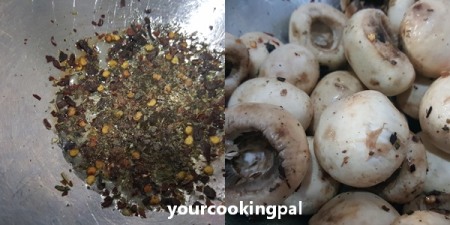 To prepare the stuffing( refer to the step by step pics)
Heat 2-3 tsp oil in a pan add onions and saute until golden brown
Add garlic and saute well.
Then add the paneer and saute.
Add the pepper powder and Nutmeg powder( jaiphal ) and mix well.
Add the cheese and coriander leaves and mix well and the stuffing is ready.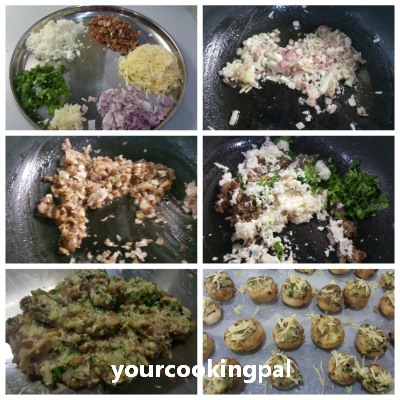 To stuff the mushroom
Stuff the mushrooms with the filling.
Brush the mushrooms with butter and lemon juice.
sprinkle some grated cheese on the mushrooms
Preheat the oven at 190 deg C for 10 minutes
Place the Mushrooms in the tray and in the oven for 10-15 minutes.
Garnish with coriander leaves and serve hot  as is or with Mayo or sauce of your choice.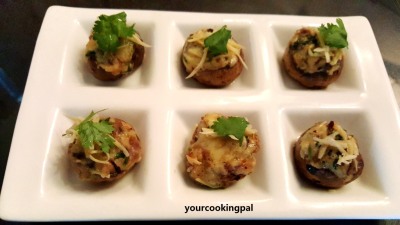 Add to Favourites