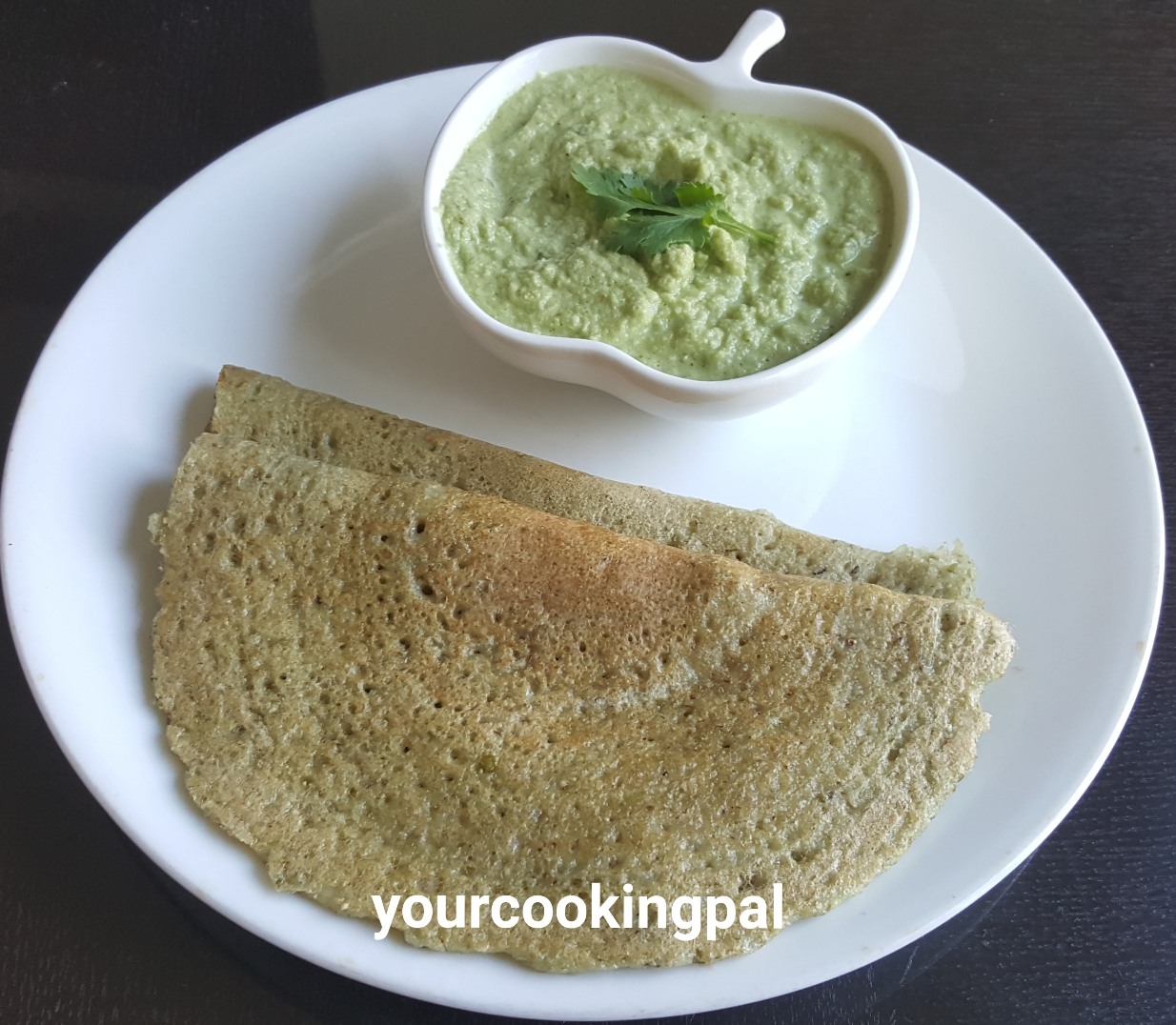 Yield: 6-7 people
Prep Time: 20 minutes
Cook Time: 15 minutes
Print
Green Moong Dosa
Green Moong dal dosa is an easy breakfast recipe and does not require fermentation thus unlike other dosas it can be prepared instantly. It is healthy and nutritious  as well as a good source of protein. I learnt this recipe from my mon , well she says you could add whatever veggies you like, eg grated carrots etc to it and  even oats for that the matter. It will taste equally amazing and become even more nutritious.
Instructions
To make the batter
Soak the Green Moong and Rice in enough water atleast for 6-7 hrs( preferably overnite)
Drain all the water and blend the green moong with a little water and keep aside.
Then blend the rice with a little water.
Then mix all the ingredients,  the moong dal batter, the rice batter along with the ginger garlic and blend it finely once again until it has a smooth texture.
Add  rava( semolina) and salt and mix well.
Add water if necessary to make the batter and keep aside for 15-20 mins.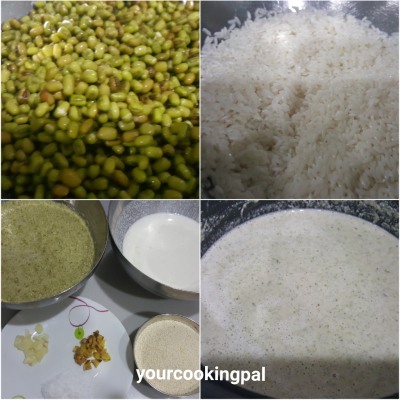 To make the dosa
Heat a nonstick dosa pan( griddle) and apply 2-3 drops of oil to the surface.
Add the dosa batter and spread it evenly in circular motions.
Cover and cook until the top dries.
Apply oil on top if you wish to make the dosa crispy.
Flip the dosa and  cook for a min.
Gently fold and take it out on a serving plate and the Green Moong Dosa is ready to eat.
I love the dosa a little crispy (as shown in the pic ) so keep cooking it a little longer on the griddle(pan).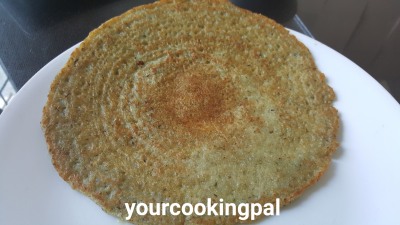 Serve hot with green coriander chutney.
Add to Favourites