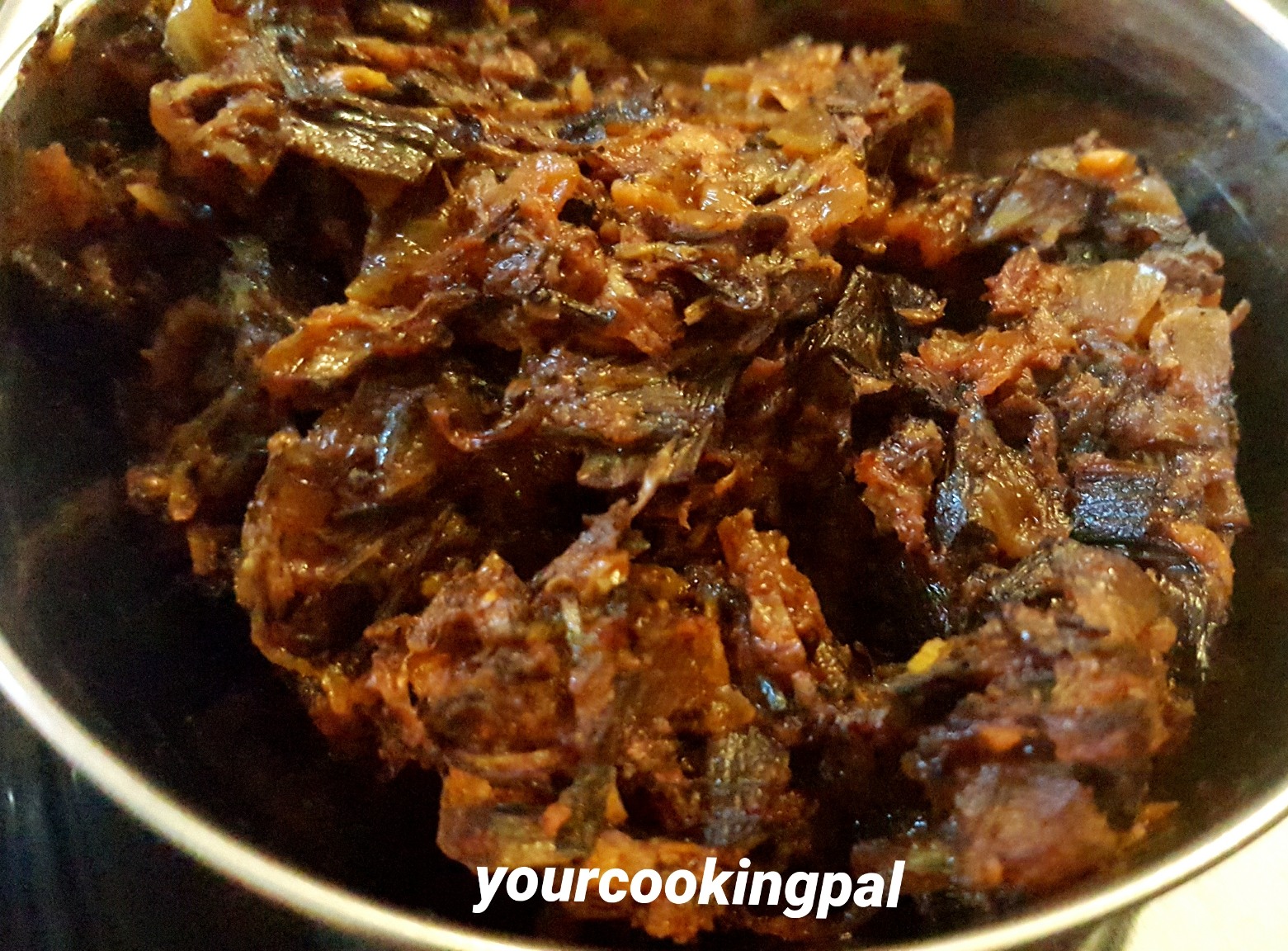 Yield: 4 people
Prep Time: 20 minutes
Cook Time: 15 minutes
Print
Banana Flower Vegetable
Banana flower is such an awesome veggie to prepare, though the cleaning process is a little cumbersome however the end result is worth the painstaking task !! It tastes amazingly delicious plus  has health benefits too. This recipe also includes the cleaning process ... please keep reading :)
Instructions
How to clean the banana flower
Wash the entire Banana flower, make sure u wear gloves or apply oil before you start the cleaning process to avoid discolouration of the skin.
Peel the flower  and get rid of the red cover(bracts)  and collect all the flowers.
Open each flower and get rid of the long hard stem with a head like a matchstick and the transparent feather(petal)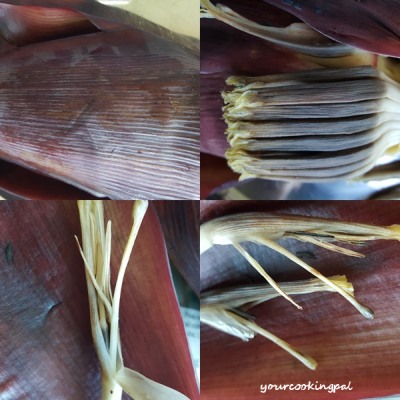 You need to get rid of the ones as shown in the picture below that can make the vegetable bitter.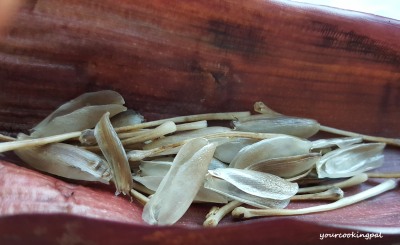 As you keep peeling you are left with a small bud ( as shown in the pic below) which is tender , that should be chopped and used.
Chop all the flowers and the bud.
Blanch the chopped flower for 7-8 minutes in boiling water. (this step is necessary to get rid of the stickiness from the flower)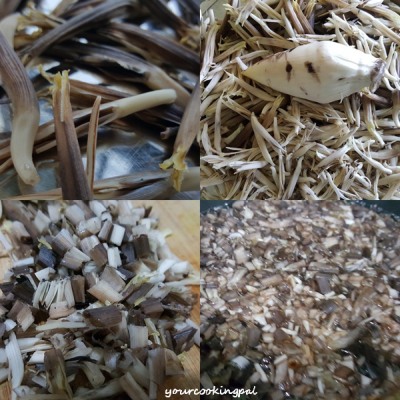 Tadka for the Sabzi :
Heat oil in a pan and add mustard seeds.
Once they crackle add chopped garlic.
Add onions and fry them well.
Add turmeric and red chilli powder, mix well.
Add the blanched and chopped flower, salt and mix well.
Cook and cover for 5-6 minutes.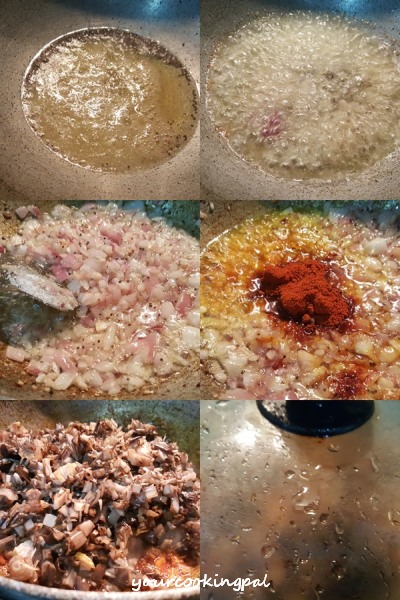 Open the lid and cook until the gravy dries up a little.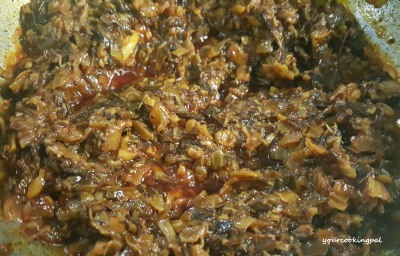 Garnish with grated coconut or serve as it is with hot chapatis / rotis.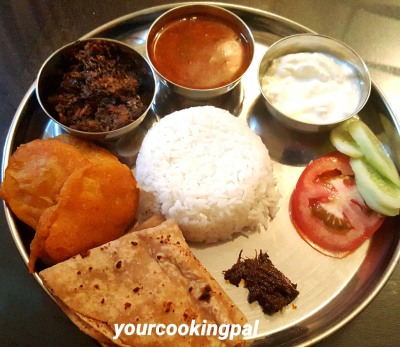 Add to Favourites