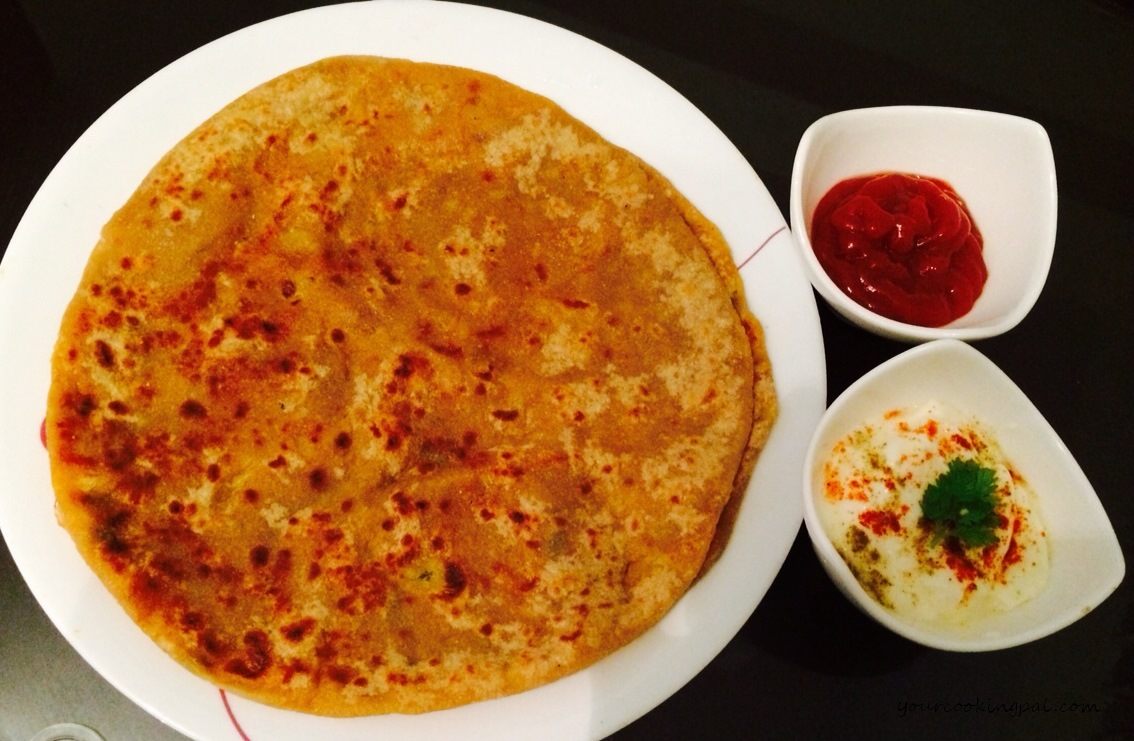 Yield: 4
Prep Time: 15 minutes
Cook Time: 20 minutes
Print
Aloo Paratha
Whole wheat parathas (flatbread) stuffed with spicy potato filling. A perfect and a super filling recipe for breakfast or quick brunch.
Instructions
For the dough
Knead the wheat flour into dough like its done for making chapatti.
Add a tsp of oil and knead well.
Keep the dough well covered.
For the potato stuffing
In a pan add 2 tsp oil.
When the oil is hot, add cumin seeds and let them crackle.
Add green chilli, onion and sauté them well.
Then add red chilli powder, turmeric powder, chat masala and salt.
Mix well and add coriander leaves .
Cover it and cook for 2 minutes on a low flame.
The filling for parathas is ready, let it cool down for  a few minutes.
For the Parathas
Divide the dough into equal sized balls depending on the number of parathas to be made.
Roll out the dough a little with a  rolling pin into a small circular disc.
Place a spoonful of stuffing on it.
Press, fold and seal carefully filling the stuffing  inside the dough.
Make a ball shape and press slightly.
Dust wheat flour  and gently roll out as we normally do for chapattis.
Heat the frying pan and roast them on both sides.
Apply ghee while roasting.
Serve hot with tomato ketchup or curd ( garnish with chat masala and red chilli powder on the curd)
Add to Favourites