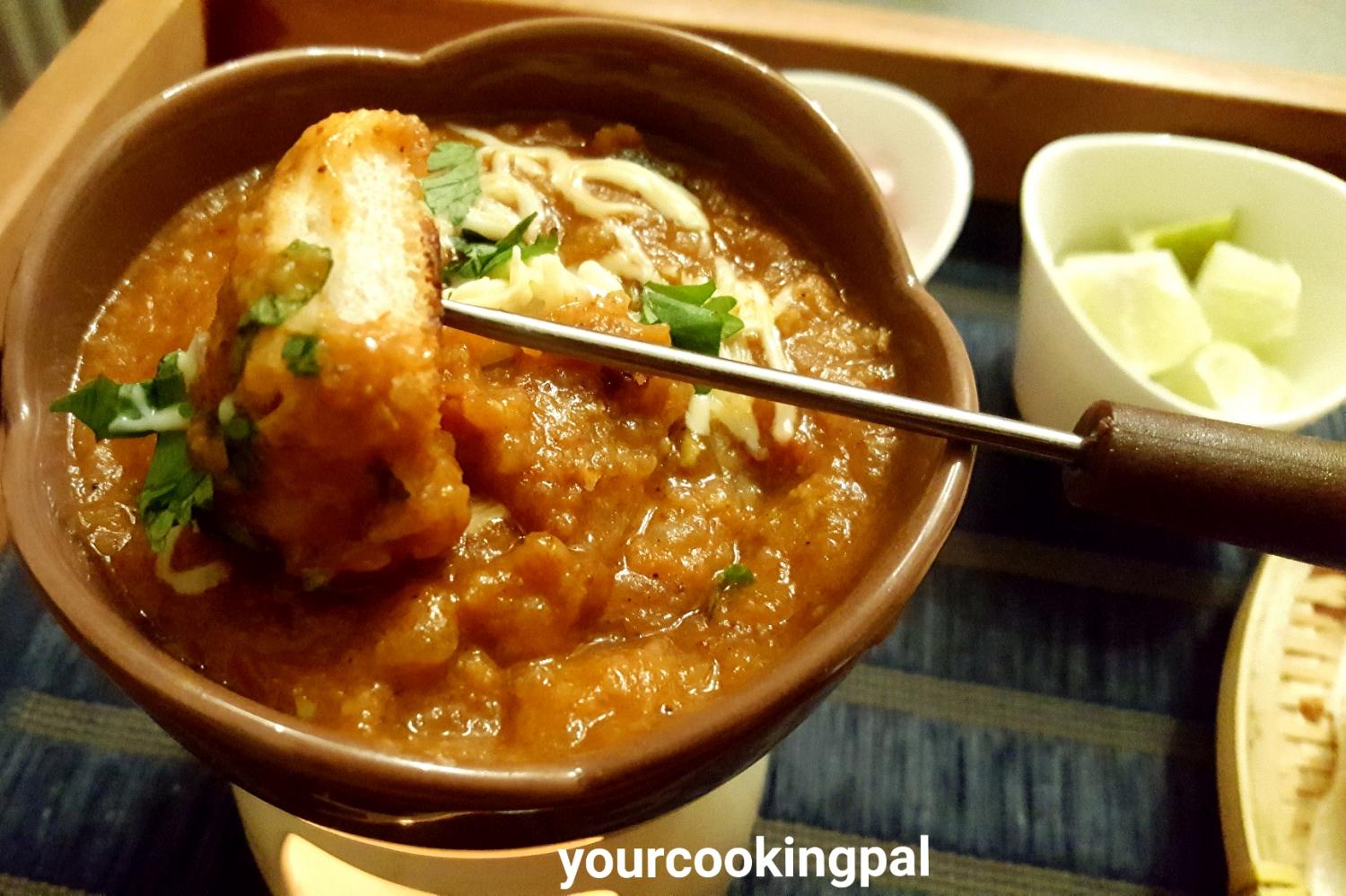 Prep Time: 20 minutes
Cook Time: 20 minutes
Print
Cheese Pav Bhaji Fondue
Fondue is such a fun and informal way to gather friends and family together. Originallyis made only using different types of cheese (Original fondue recipe) . Cheese Pav Bhaji Fondue however is a  Indo Swiss fusion. Hot cheesy Pav Bhaji served with a twist.
Instructions
Heat  3 tsp oil and 3 tsp Butter in a pan .
Add finely chopped onions and saute until they are cooked and golden brown.
Add the garlic paste and mix well.
Add the finely chopped capsicum and mix.
Add Tomatoes and cook them well until they are soft and mushy
Add all the powdered spices and mix.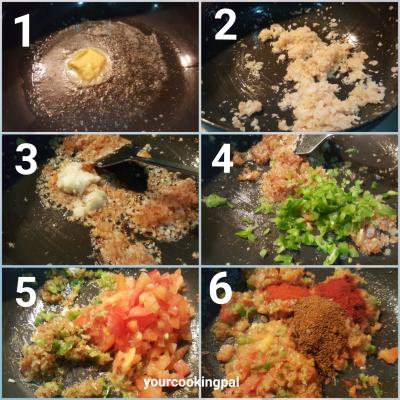 Add salt .
Add tomato puree and mix.
Once it starts leaving oil from the sides add the cauliflower and peas and mix well.
Now add mashed potatoes and mix.
Using a masher mash the bhaji well  until it is pureed.
Add water as required  and mix well.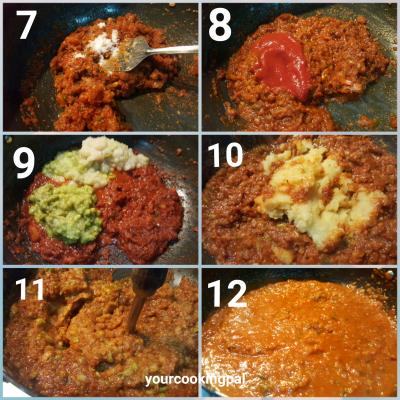 Cover the pan and cook on a  low flame for atleast 10 mins stirring at regular intervals.
Add 3 tsp of butter and mix well.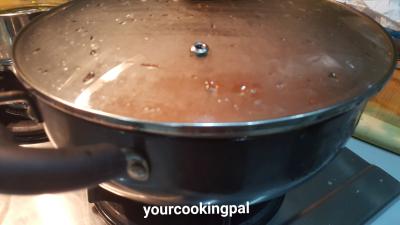 Add Cheese and finely chopped coriander and mix well and let it cook until the cheese melts and turn off the flame.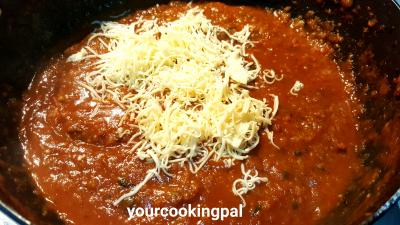 Serve the hot pav bhaji in the fondue cup with a candle lit below it.
Garnish with some grated processed cheese, chopped onions and coriander.
Toast some bread and cut them into bite sized portions to go along with it.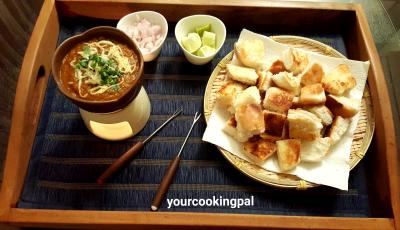 Note :
If you do not have a  fondue pot , you may serve it in a regular bowl with the same setup and  use bbq skewers .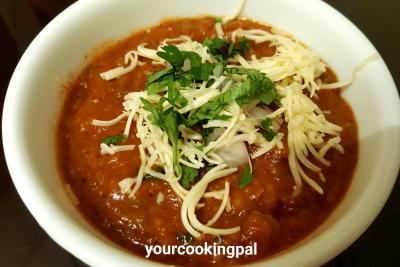 2. You may add also add mozzarella cheese to it.
Thank you for visiting my blog :)  Do check out www.yourcookingpal.com for many more recipes. Do like my page https://www.facebook.com/yourcookingpal/  to receive regular updates. Till then Happy Cooking :)
Add to Favourites