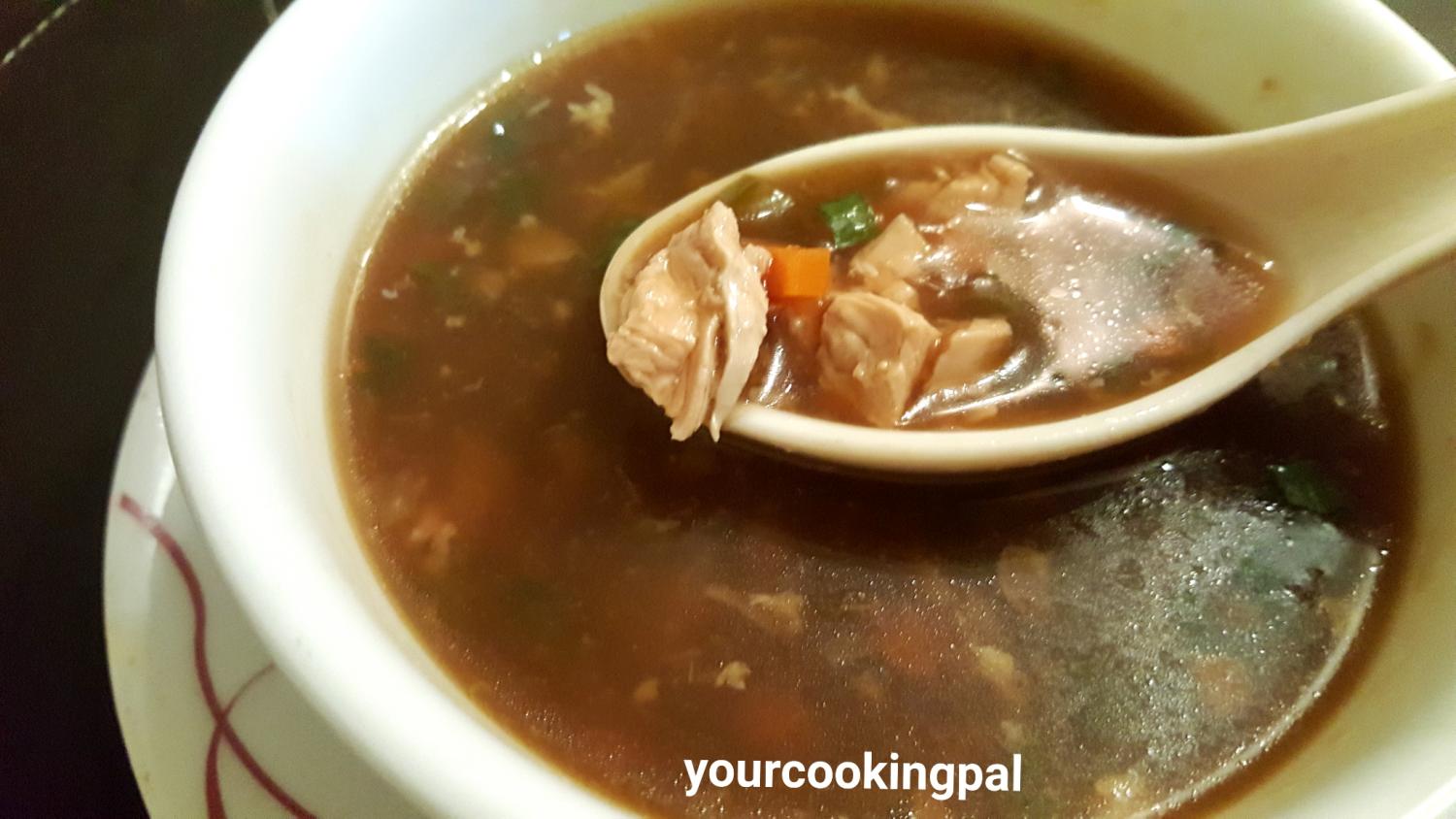 Prep Time: 10 minutes
Cook Time: 25 minutes
Print
Hot and Sour Chicken Soup
Hot and Sour chicken soup a very popular Indo Chinese Soup which is just the perfect soup for the soul.  This hearty bowl of soup is sure comforting.
Instructions
Dissolve cornflour in 3 tbsp of water and keep aside.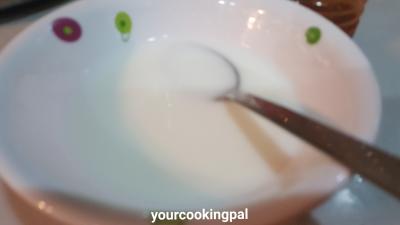 Heat 3 cups of water in a pan and add the salt, a sprinkle of pepper and  drop the boneless chicken piece to it.
Let the chicken boil and cook for about 5-7 mins.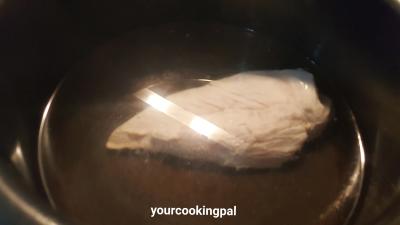 Not take out the chicken and cut them into fine shreds/cube and keep aside.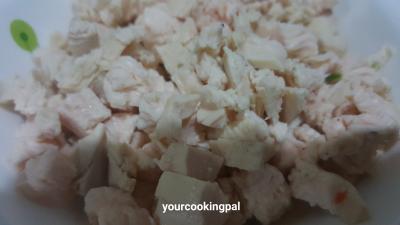 Do not discard the water as it is  used as a stock for the soup.
Chop all the veggies and keep them ready.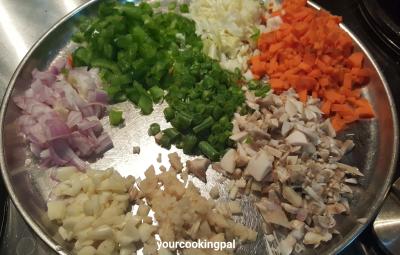 In a pan heat 3tsp of oil.
Add the onion, ginger , garlic and saute for 2 mins until the raw flavour disappears.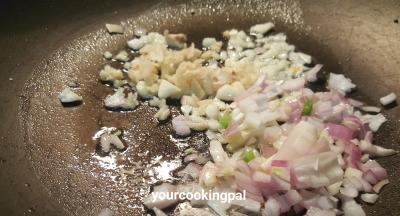 Add green chillies,  veggies like carrots, capsicum, cabbage, beans etc.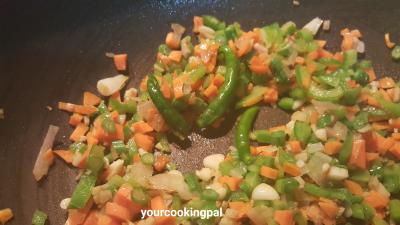 Add in the mushrooms and saute.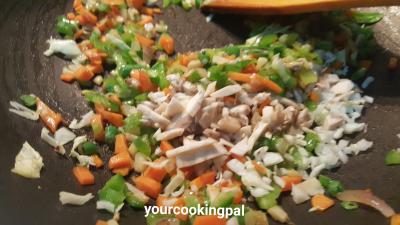 Add all the sauces and mix well.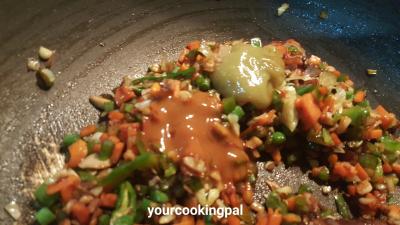 Add the stock and bring the soup to a boil thoroughly. Add salt and you may add more water or sauces as per your desired taste.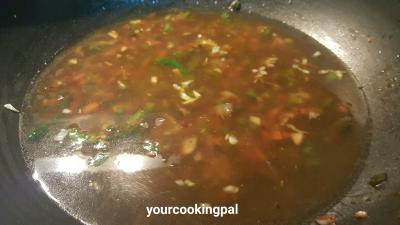 Add the chicken pieces and boil for 6-7 minutes.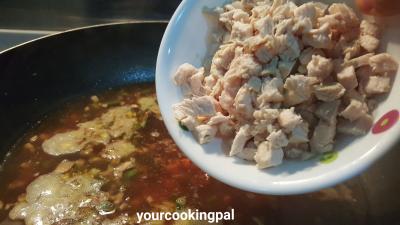 Add the corn flour dissolved in water and mix well and boil thoroughly.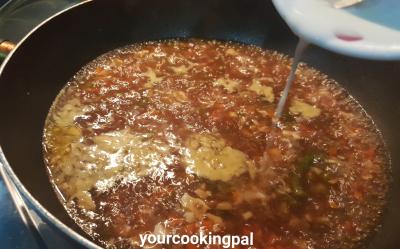 Add the vinegar and msg and mix well also add in the spring onion greens /coriander and boil for another  2 mins.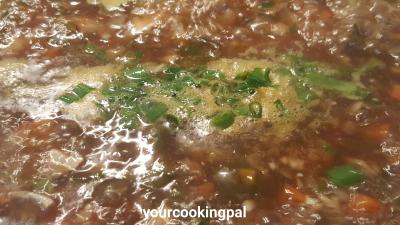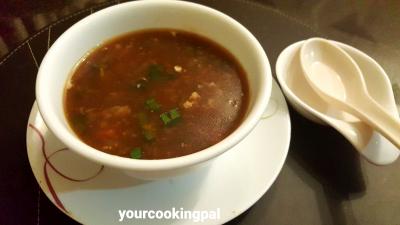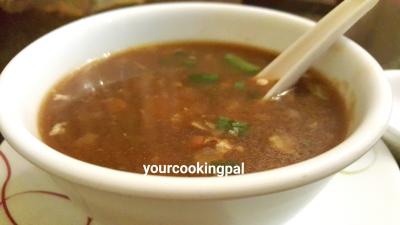 Add to Favourites