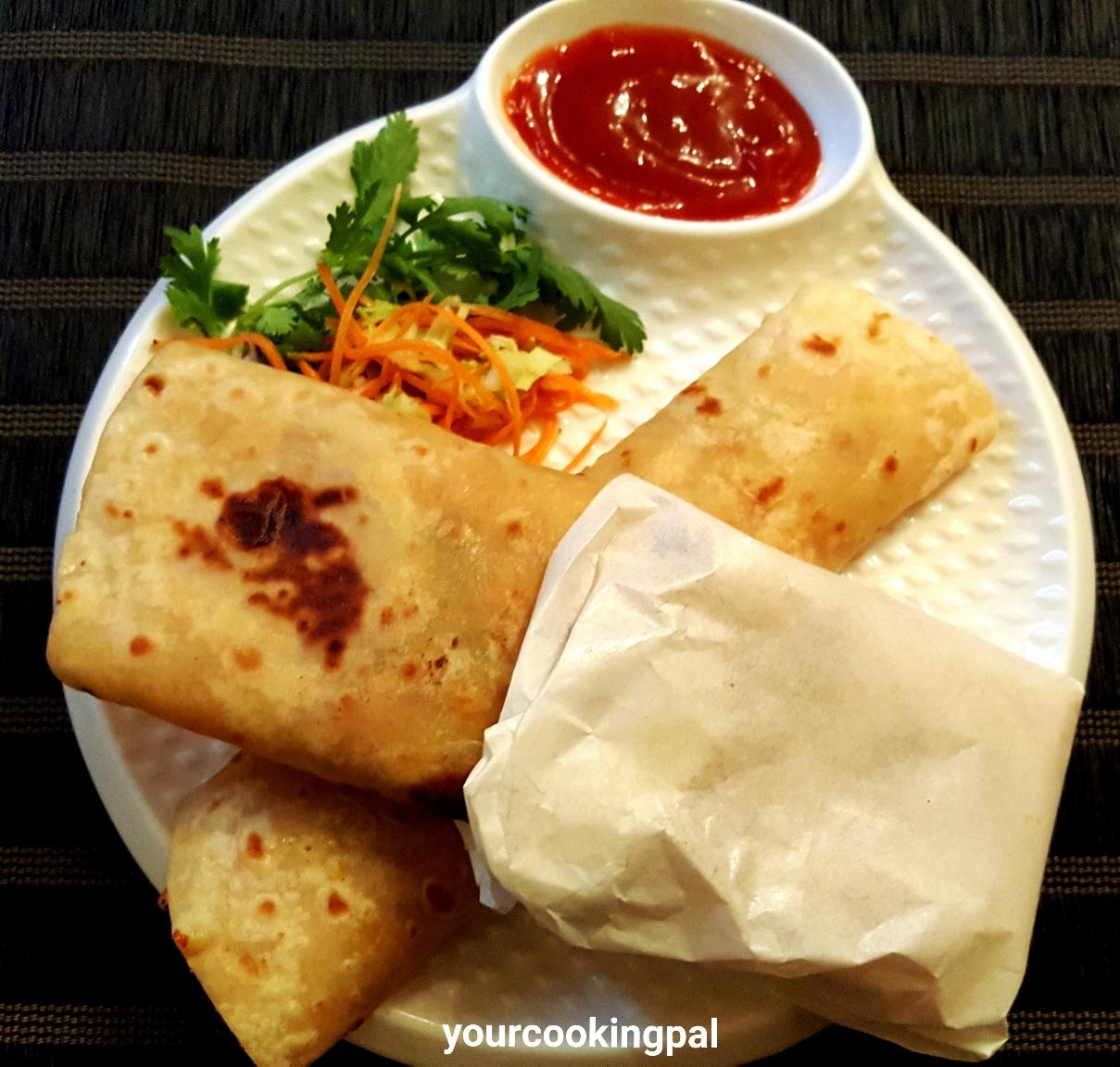 Yield: 5 wraps
Prep Time: 20 minutes
Cook Time: 25 minutes
Print
Paneer Potato Frankie
Frankie a very popular street food on the streets of Mumbai. These plain flour wraps with yummy filling are sure to satisfy the spicy, tangy food cravings.
Instructions
To make the dough for the cover
In a bowl mix both the flours , salt and mix in milk gradually and knead into a soft dough. You may also add in a little water to make the dough softer.
Cover with a damp muslin cloth.
Keep aside the kneaded dough for atleast 1/2 an hour.
To make the filling
In a pan heat oil and add green chillies and ginger garlic paste and saute.
Add the  mashed potato  and mix .
Add all the dry powdered spices except the garam masala and mix well.
Add coriander leaves.
Then add the paneer and mix well.
Cover and cook for a minute.
Add garam masala and mix and the filling is ready.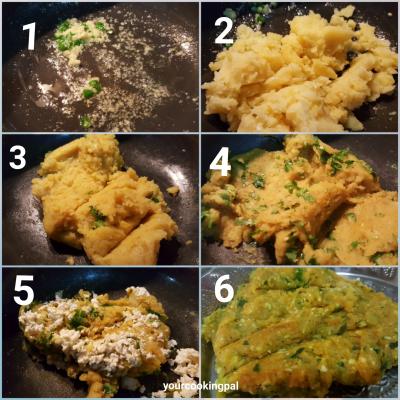 To make the frankie.
Heat a skillet / flat plan .
Take a small ball of dough and roll out a circle as we normally do for roti/ chappatis. ( It should be too thick not very thin)
Place it on the hot skillet and roast it from both sides apply butter and flip doing the same on the other side too.
You may prepare all of the rotis  and keep aside.
Shred some carrots and cabbage. Also thinly slice onions . Mix the carrot and onions and add some salt and chat masala and lemon and keep aside.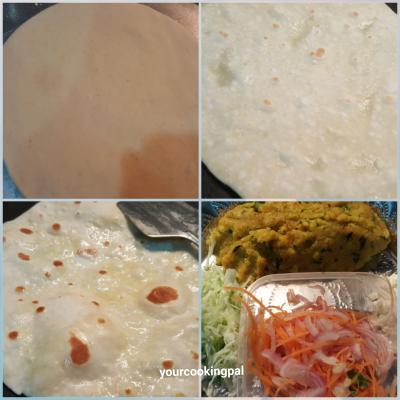 Now you may place a roti on a  flat surface add some tomatoto sauce and spread it well.
Then add shredded cabbage.
Place a roll of the filling  and add the  carrot and Onion mix.
Add some green chutney and sprinkle some chat masala and fold the roti.
Now add butter on a hot skillet and roast the folded roti on both sides and the frankie is ready to eat :)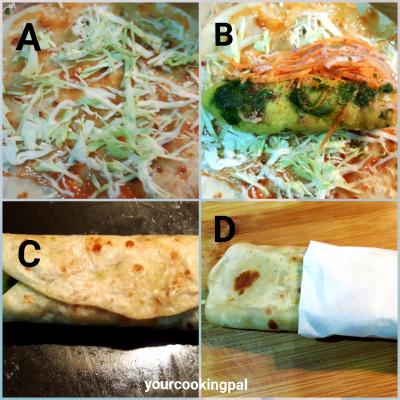 Enjoy hot with tomato ketchup on the side.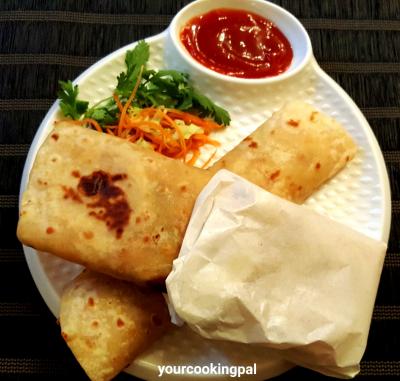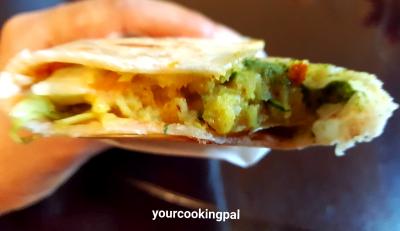 Add to Favourites