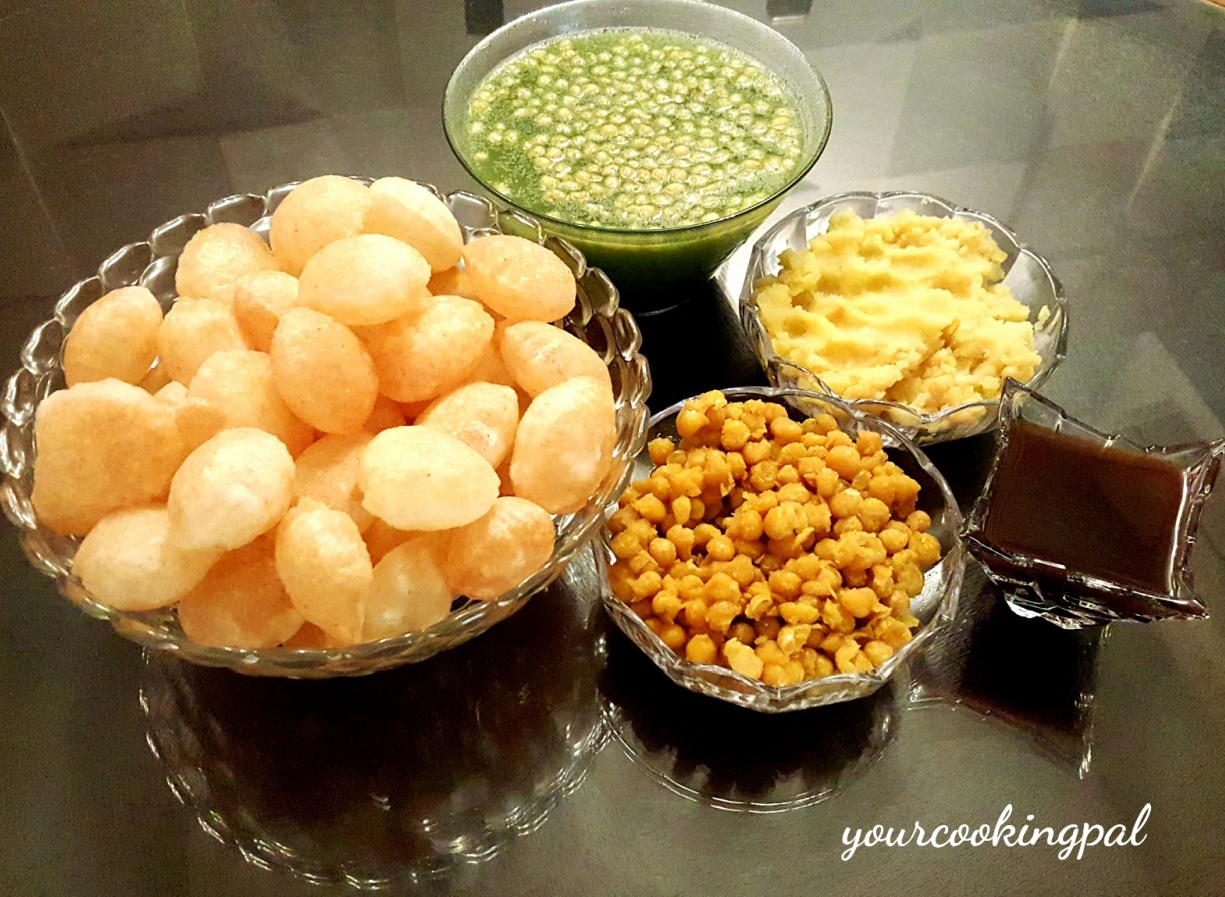 Yield: 5 people
Prep Time: 25 minutes
Cook Time: 15 minutes
Print
Pani Puri
Paani Puri is a famous street snack in many regions of India, also known as Golgappa or Puchkas and few other names in various parts of India. The fried crisp puris filled with yummy potato filling, sweet tamarind chutney and the spicy , tangy water is sure to burst with a variety of flavours in your mouth. I still remember my childhood days when mom made Paani puri at home.  We had these fun competitions of who eats the maximum amount of puris. I feel pani puri is my time machine that took me back to my childhood.
Instructions
This recipe is for the Pani ( spicy tangy water) and the filling for the Pani puris.
For the filling / stuffing
Boil and mash potatoes and add a little  salt to them.
White peas ( soaked overnite and then boiled with a little salt and a pinch of turmeric powder) or you may also use green moong ( soaked overnite and then boiled with a little salt)
For the Pani/ Spicy Tangy Water
In a blender add coriander, green chillies, ginger, cloves, pepper and Lemon juice with ½ cup water and blend well.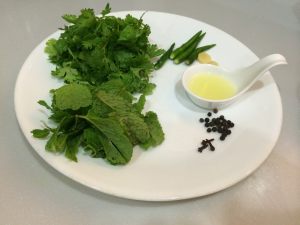 Strain it through a strainer so that you get rid of the residue.
Add 2 cups of water to the extracted water and also add the rock salt, jaljira powder, cumin powder and salt.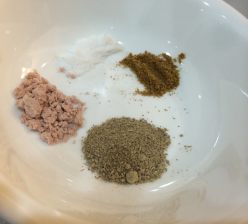 Add a piece of jaggery or sugar to cut the acidity.
Add the tamarind pulp and mix well.
The seasoning can be adjusted to your preference. You may add extra water in case you find it too spicy.
Add some salty boondi to the pani before serving. You may prepare the water well in advance and store it in the refrigerator. This also helps in combining all the flavours together.
For serving
Place boiled and mashed potatoes and white peas in bowls and also the date tamarind chutney and the spicy tangy water.
Crack the puris one by one  and add the potato/white peas /green moong filling.
Add the date tamarind chutney in the puri and then pour in the spicy tangy water and enjoy immediately.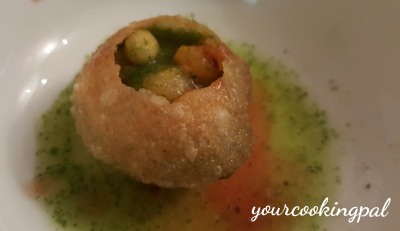 Add to Favourites