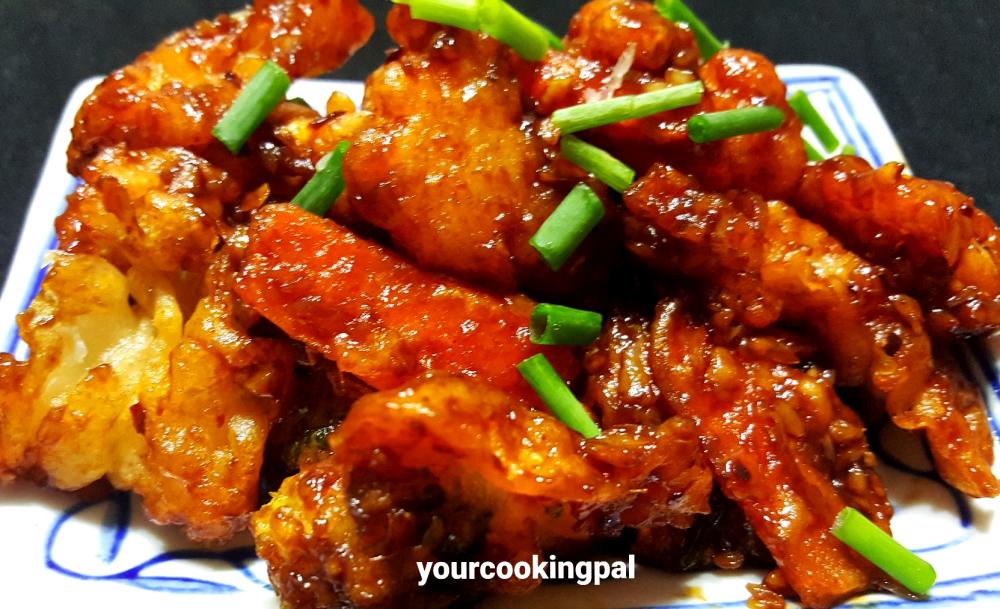 Yield: 2-3 people
Prep Time: 10 minutes
Cook Time: 15 minutes
Print
Crispy Vegetables in Sweet and Sour Sauce
This lip-smacking dish this is sure to tantalize your taste buds. Crispy fried veggies in sweet and sour sauce !!
Instructions
Blanch the veggies in boiling salt water for 2-3 mins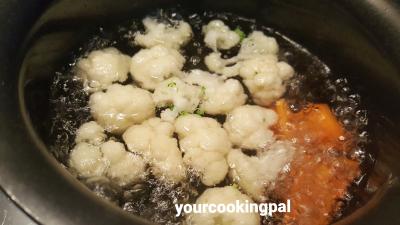 Drain them out and run them under water to cool them. ( do not over cook them or else they might turn soggy) Pat dry the veggies and keep them aside.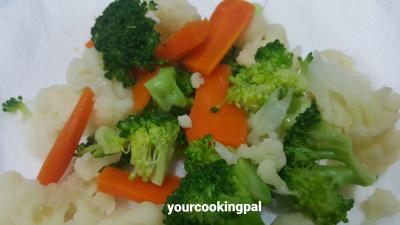 To make the sauce
Keep the chopped onions, ginger garlic and chilli ready.
Mix soya, tomato and chilli sauce and sugar in a bowl and keep aside.
Heat 4 tsp oil in a pan and add the aromatics onions, spring  onions, Ginger, garlic, Green chilli and saute well.
Add the red chilli flakes and mix.
Add the mixed sauces and add little salt to taste.
Add corn flour paste and mix and add 2-3 tsp of water to make some gravy if required and sauté for min.
Keep the sauce ready before deep frying the veggies.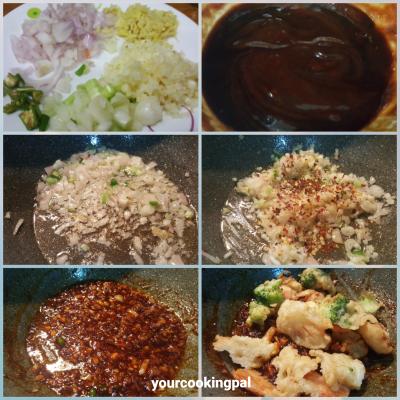 To prepare the batter
Mix the corn flour and maida ( All Purpose Flour)  and add ginger garlic paste , Pepper and salt.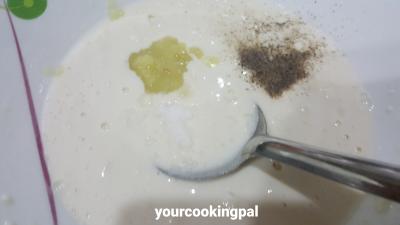 Add around 3/4 cup of water and mix well to make a paste. ( Not too thick nor too runny, just enough to coat the veggies)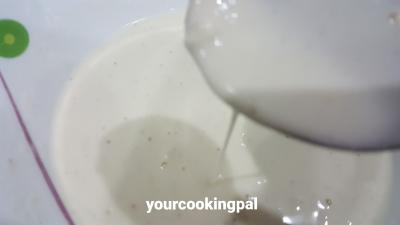 Coat the veggies in the batter and deep fry them until they are slightly golden brown and crispy.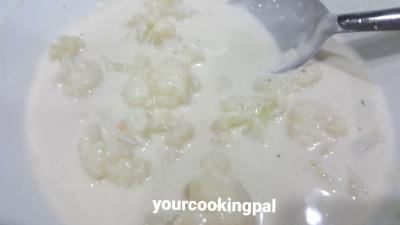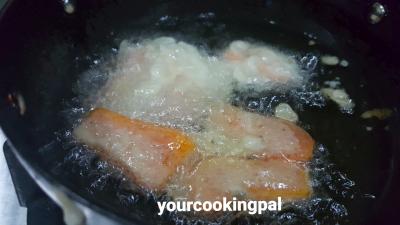 Take them out on a kitchen towel to drain the excess oil.
Add the veggies to the prepared sauce just when you are about the serve them.
Garnish with spring onion greens.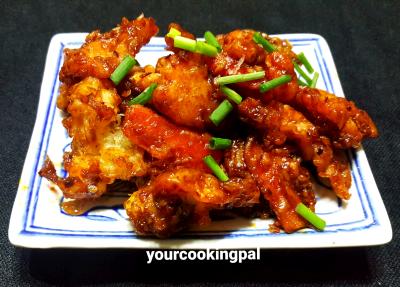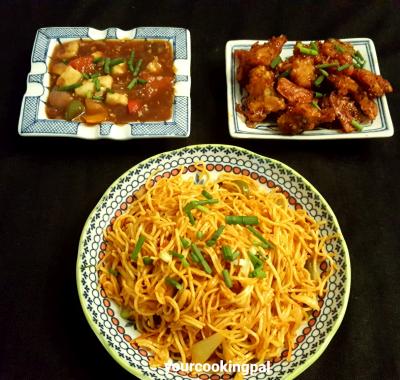 Add to Favourites