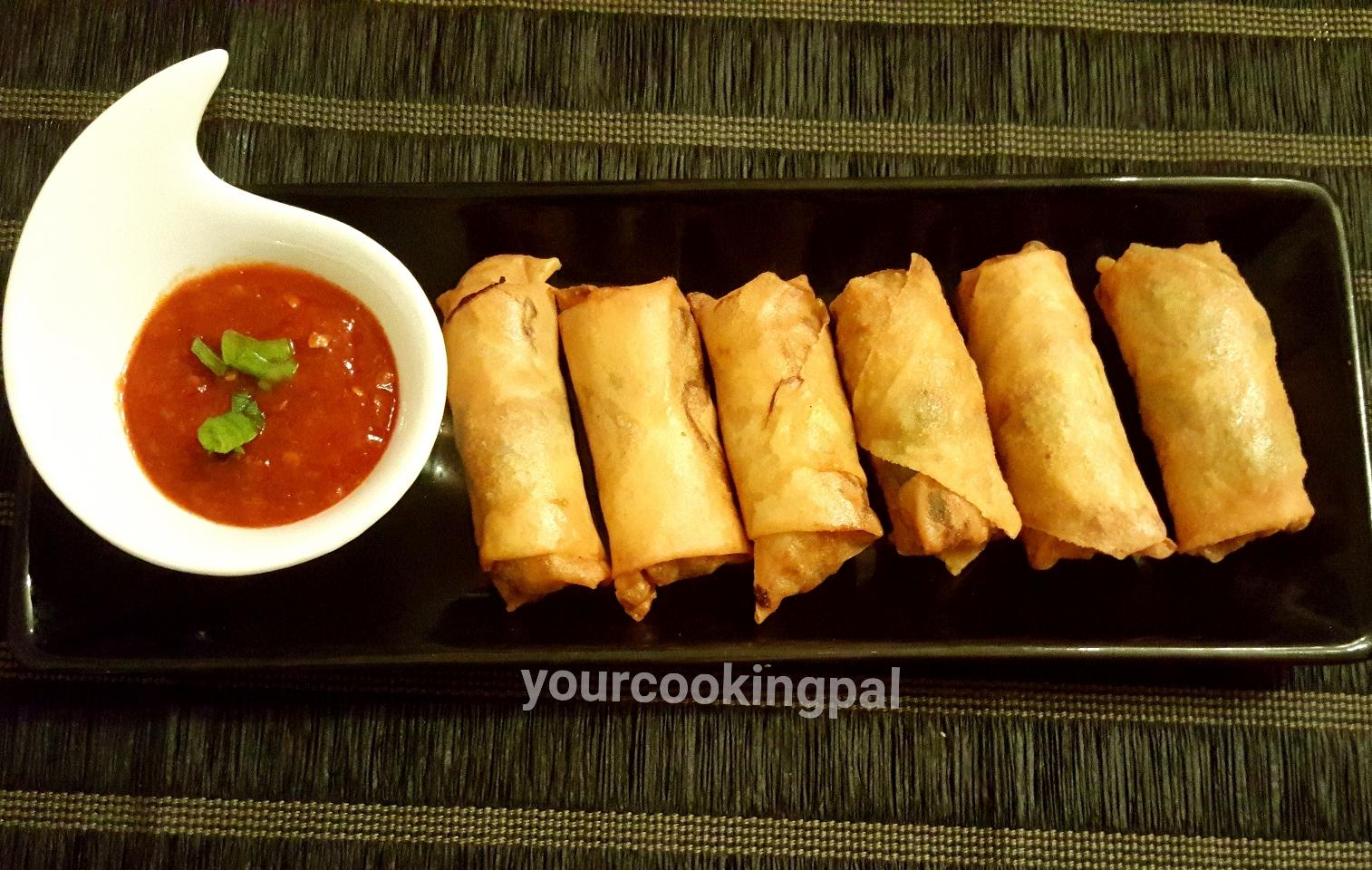 Yield: 10
Prep Time: 10 minutes
Cook Time: 30 minutes
Print
Vegetable Spring Rolls
Veg Spring Rolls a yummy starter /appetizer that is loved by one and all. They are so crispy  on the outside with yummy filling in the inside.
Instructions
Defrost the pastry sheets and keep them ready.
For the filling
Chop and keep all the veggies  ready.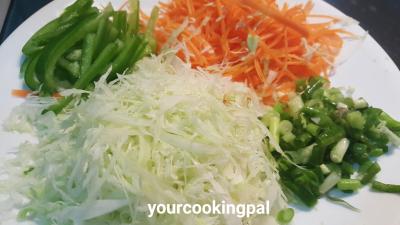 Heat 3-4 tsp oil in a pan.
Add garlic and saute for a minute.
Add  capsicum and saute for a minute.
Add the carrots and the cabbage and saute.( do not overcook the veggies)
Add salt and soya sauce and mix well. (You may add other sauces also at this stage to make them a little spicy)
Add the cooked noodles and  toss them well.
Take them off the flame and cool it down.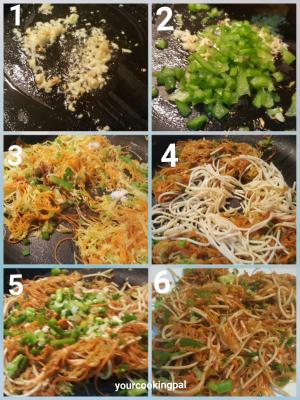 To make the Spring Rolls
Place the spring roll pastry sheet diagonally on a flat surface.( chopping Board)
Place the filling on one corner and  fold the pastry sheet from that  corner apply the flour paste on top of it.
Now fold the other two corners to form a shape of an envelope and add the paste to both sides as well.
Now roll it right until the end to form a roll and then add the paste to the end to stick it together in place so that it does not open while frying in the oil.
Make all the rolls and keep aside.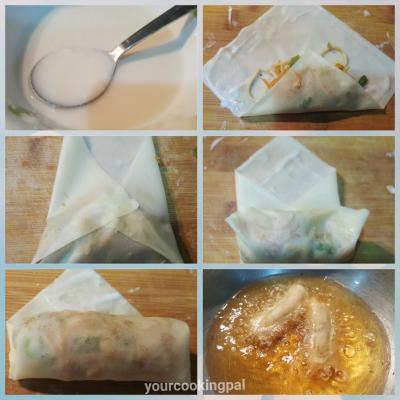 Frying the spring Rolls
Fry them in  hot oil until golden brown and crisp.
Serve hot with sauce of your choice.
Do try this recipe and let me know your feedback.  Do like my page https://www.facebook.com/yourcookingpal/  to receive regular updates.  Check out http://yourcookingpal.com/ for many more recipes. Till then Happy Cooking :)
Add to Favourites