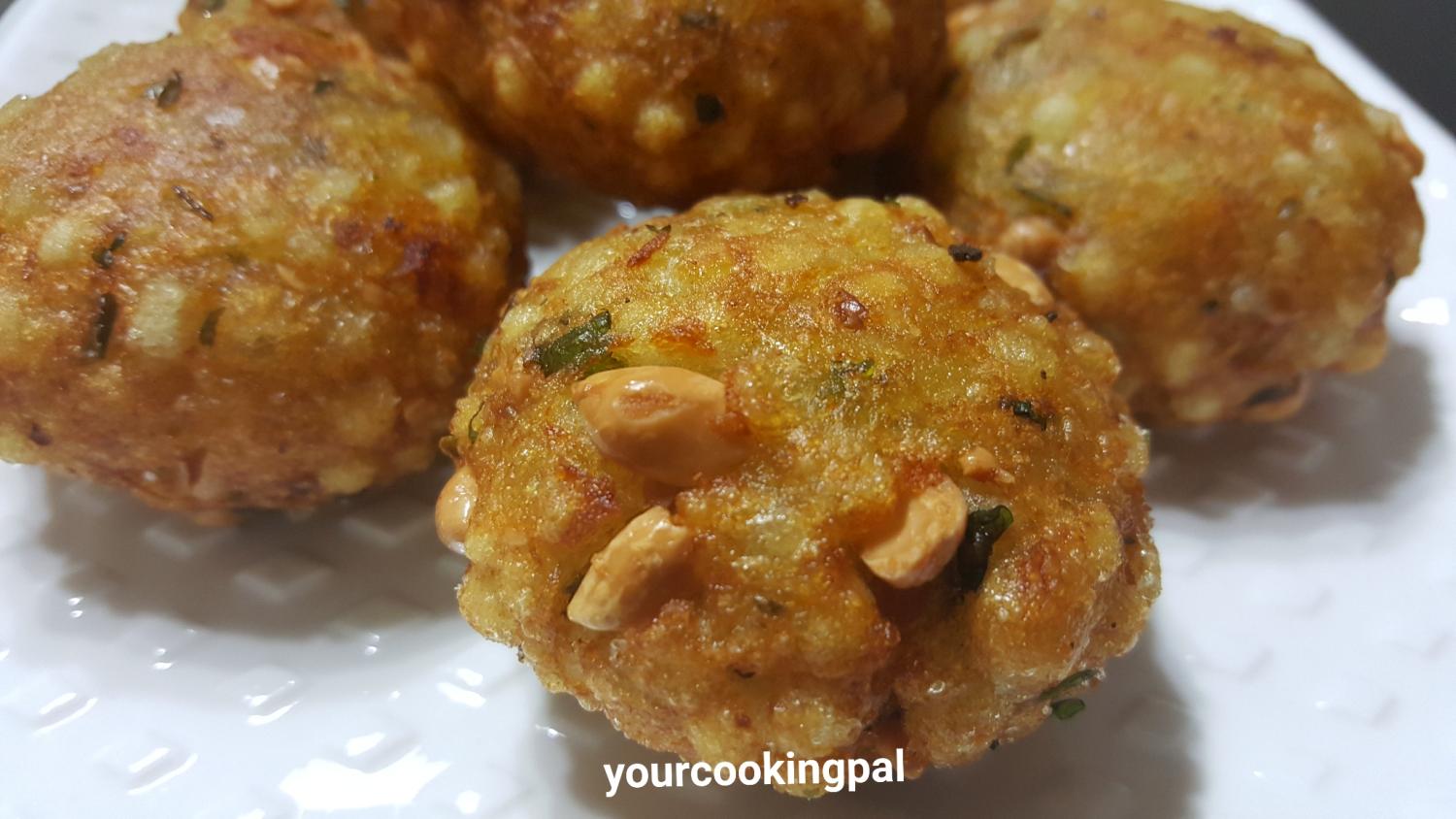 Yield: 4-5 people
Prep Time: 15 minutes
Cook Time: 20 minutes
Print
Sabudana Vada / Cheesy Sabudana Vada
Sabudana Vadas are usually a very famous snack made during the fasting days. They are not only yummy but are also very easy to make.
I however tried a slight variation to the regular Sabudana vadas. Turn your plain Sabudana vada into a cheesy one.  Cheese lovers will surely love this twist to a regular one. This definitely is a fusion snack !!
Instructions
Wash the sabudana ( sago) 2-3 times and then soak in 1/2 cup water over night. Just ensure they remain moist by sprinkling water if  needed or if you feel they have dried out.The grains should be well separated and moist.
In a bowl add the soaked sago ( sabudana) and all the other ingredients.
Mix together well to make a dough.
Make round balls and flatten them a little.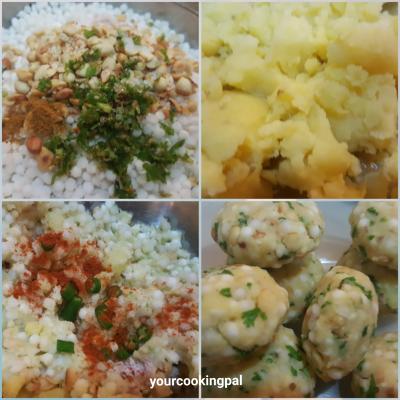 Heat oil for deep frying.
Deep fry them until they are slightly golden brown in colour and plain sabudana vadas are ready. Serve them hot with chutney.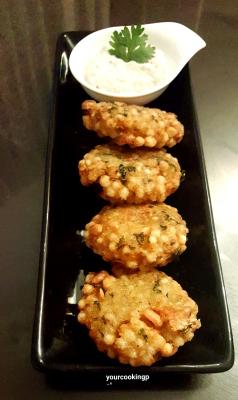 For the white coconut Chutney
Grind 1/2 cup freshly grated coconut, 1/2  inch ginger  piece,1 green chilli, a pinch of cumin seeds or cumin seed powder, 10-15 cashew nuts and salt in a blender with some water and the Coconut chutney is ready.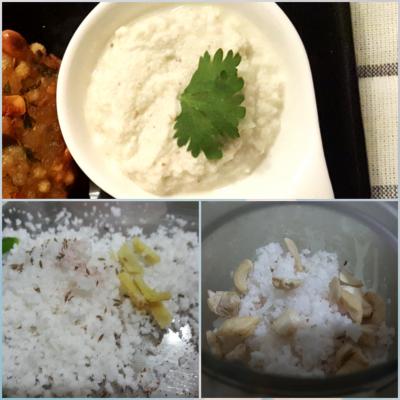 Cheesy Sabudana Vadas
I tried a slight variation with few of them by simply adding cheese cube as shown in the pic below.
Use the same dough, place the cheese cube and then normally shape them in a ball and  flatten them.
Then deep fry them. Cheesy Sabudana Vadas are ready :)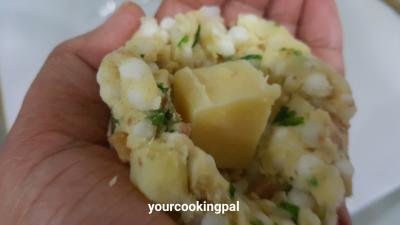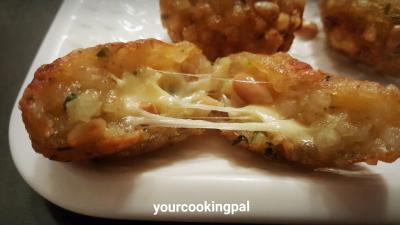 Add to Favourites