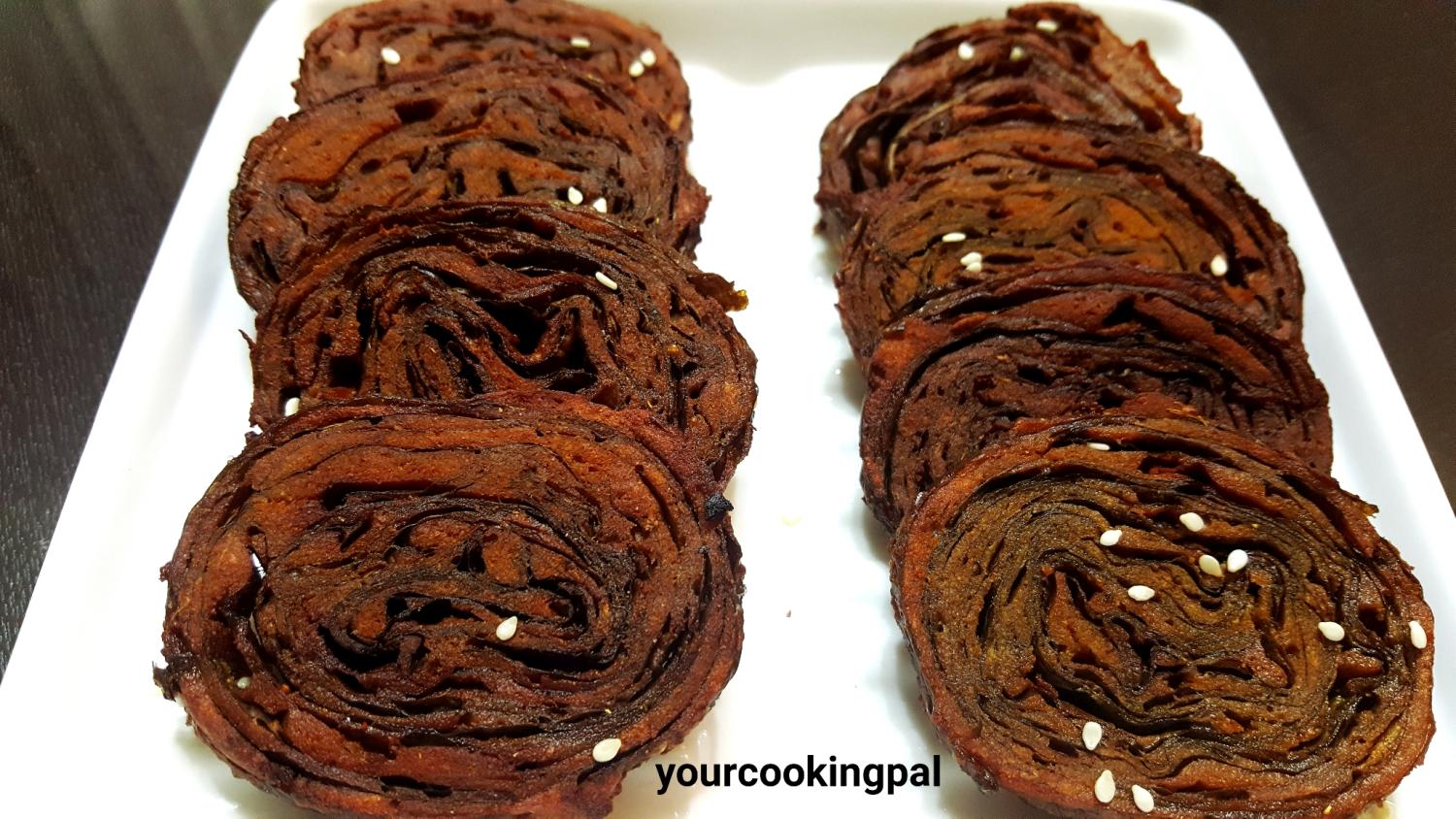 Yield: 15 pieces
Prep Time: 15 minutes
Cook Time: 35 minutes
Print
Alu Vadi - Patra
This is a Maharashtrian style preparation of 'Alu wadi' as we call it in Marathi. Mostly made during festive occasions, especially during Ganpati Festival. Its a typical Maharashtrian and Gujarati snack
Instructions
Soak tamarind in 1/4 cup of warm water for 10 minutes.
Mash it well and collect the  water alone and discard the pulp .
Wash and pat dry the Colocasia ( Alu/ Arvi) leaves.
Cut off the stem and the thick vein. You may also use a rolling pin to flatten it out.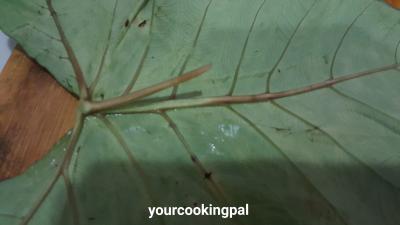 Mix all the ingredients like the besan, salt, rice flour, ginger garlic paste, spices and jaggery and the tamarind water.
Add very little water if required and mix well to make a thick smooth paste.
Now place the big leaf (back facing the top) and apply the besan paste( batter)  to it.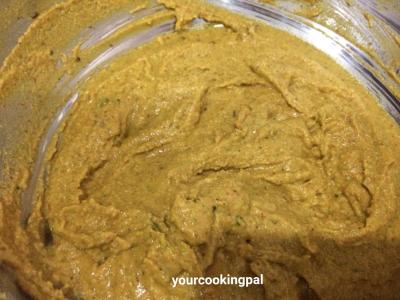 Now take another leaf and  place it upside down ( again its back facing the top) and again add the batter and spread it evenly on the leaf.
Similarly place the third and fourth leaf applying batter on each of them.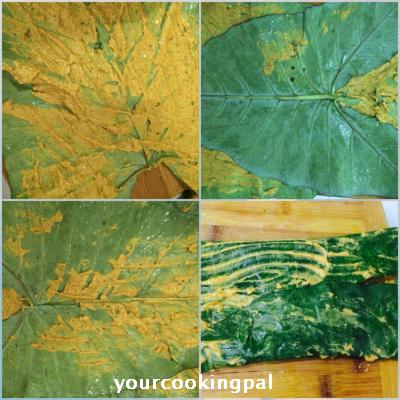 Then fold the sides and roll them up.
Again add some batter on the top.
Heat water in a deep bottomed pan.
Place a strainer with a leaf on it.
Place the roll, cover it and steam for 20-25 minutes. ( alternatively you may also steam them in a pressure cooker without whistle on low to medium heat)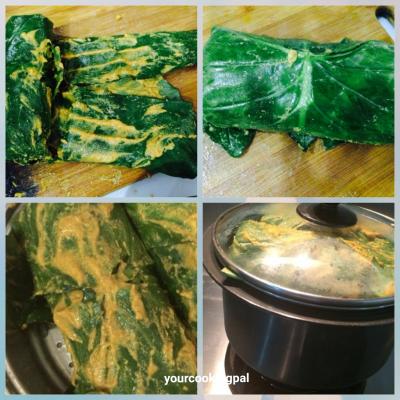 Once the roll cools down completely cut them into thin round slices.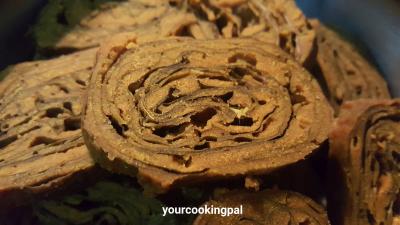 Deep fry them on a low flame until they are golden brown and crisp. Serve them hot.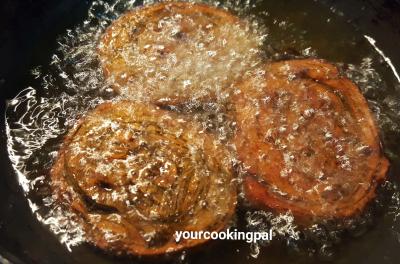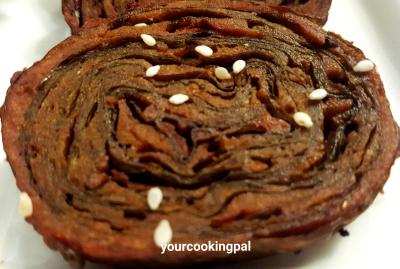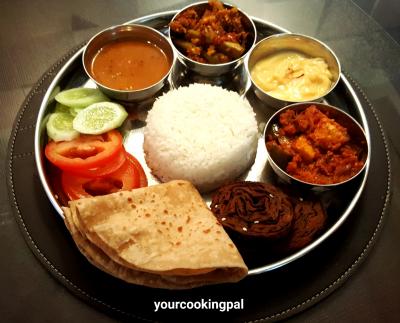 Add to Favourites