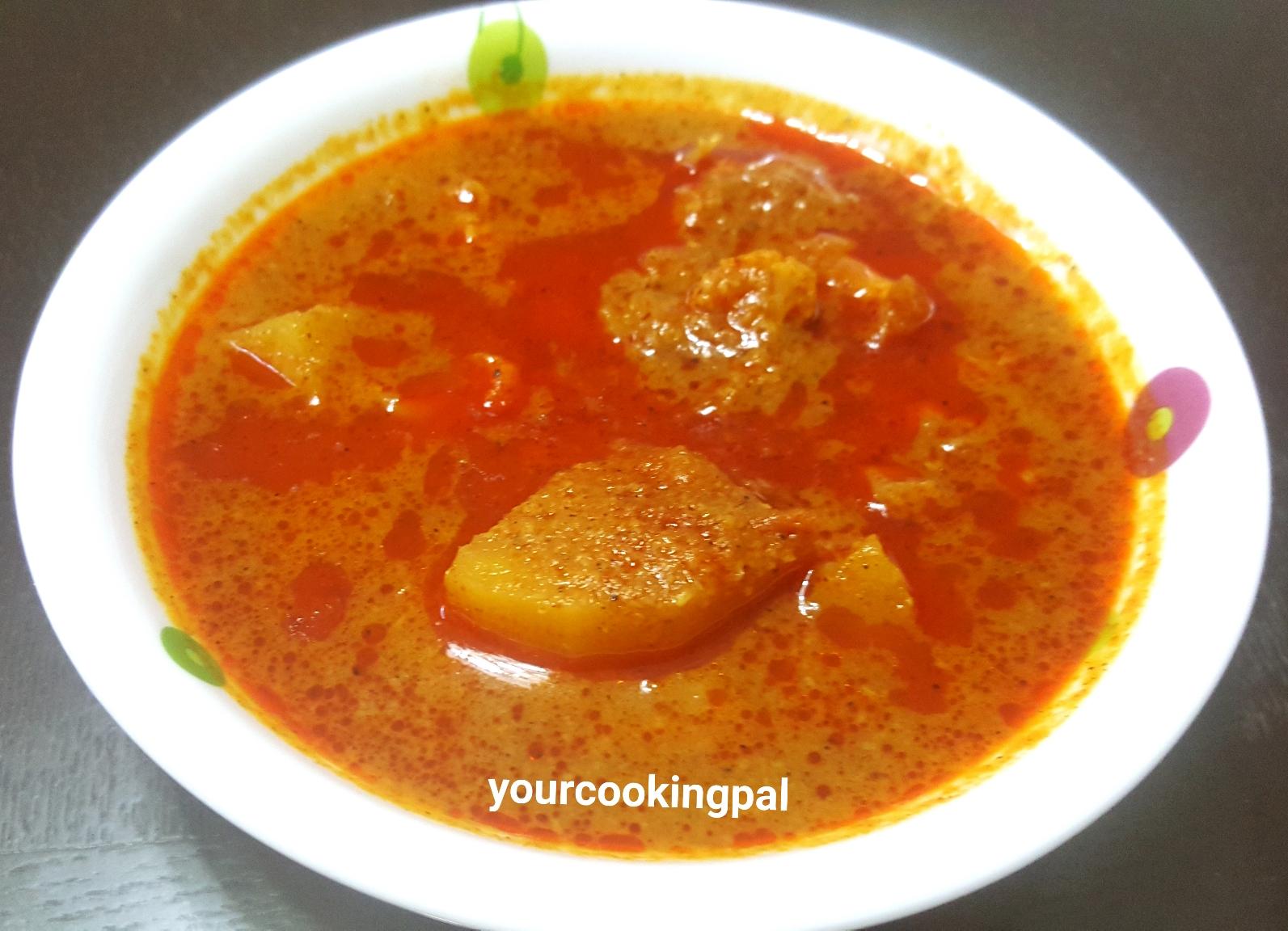 Yield: 4 people
Prep Time: 10 minutes
Cook Time: 20 minutes
Print
Cauliflower Potato Curry
This is an easy onion-coconut based curry. Most of the gravies made in the coastal regions of Maharashtra are coconut based and this is one of them. A staple curry that can be made in many variations like Peas- Potato, Drumstick Potato etc.
Instructions
Onion Coconut Paste
In a pan heat 1/2 tsp oil and saute the sliced onions and saute well until they turn brown.
Then add the freshly grated coconut and mix well.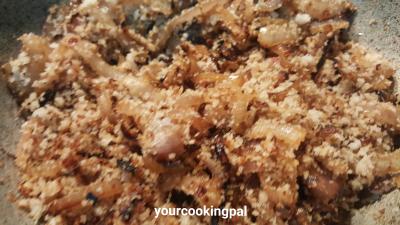 Grind into a smooth paste with a little water.
To make the veggie :
In a pressure cooker  heat 5 tsp oil and add the finely chopped onions and saute for a min.
Add the ginger garlic paste and saute for a min.
Add chopped tomato and saute for a min.
Then add the Masala and let it cook for 2 mins.
Then add the cauliflower and potatoes and mix.
Add the onion coconut paste and 1/2 cup of water ( or as desired consistency)
Then add salt and mix well.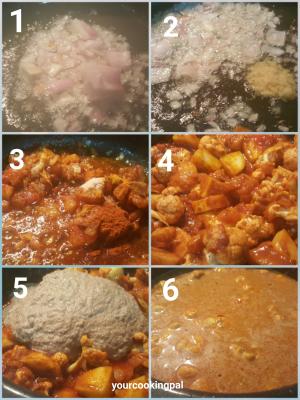 Cover the pressure cooker pan and cook until one whistle and the sabzi is done.
Note :
I have used Malwani Masala (which is a blend of 3 different variety of chillies and Garam Masala) for this recipe however if you don't find Malwani Masala you may use a combination of Deggi Mirch + Garam Masala.
Using this same method you can make other curries like green peas - Potato or drumsticks-potato etc.
Add to Favourites