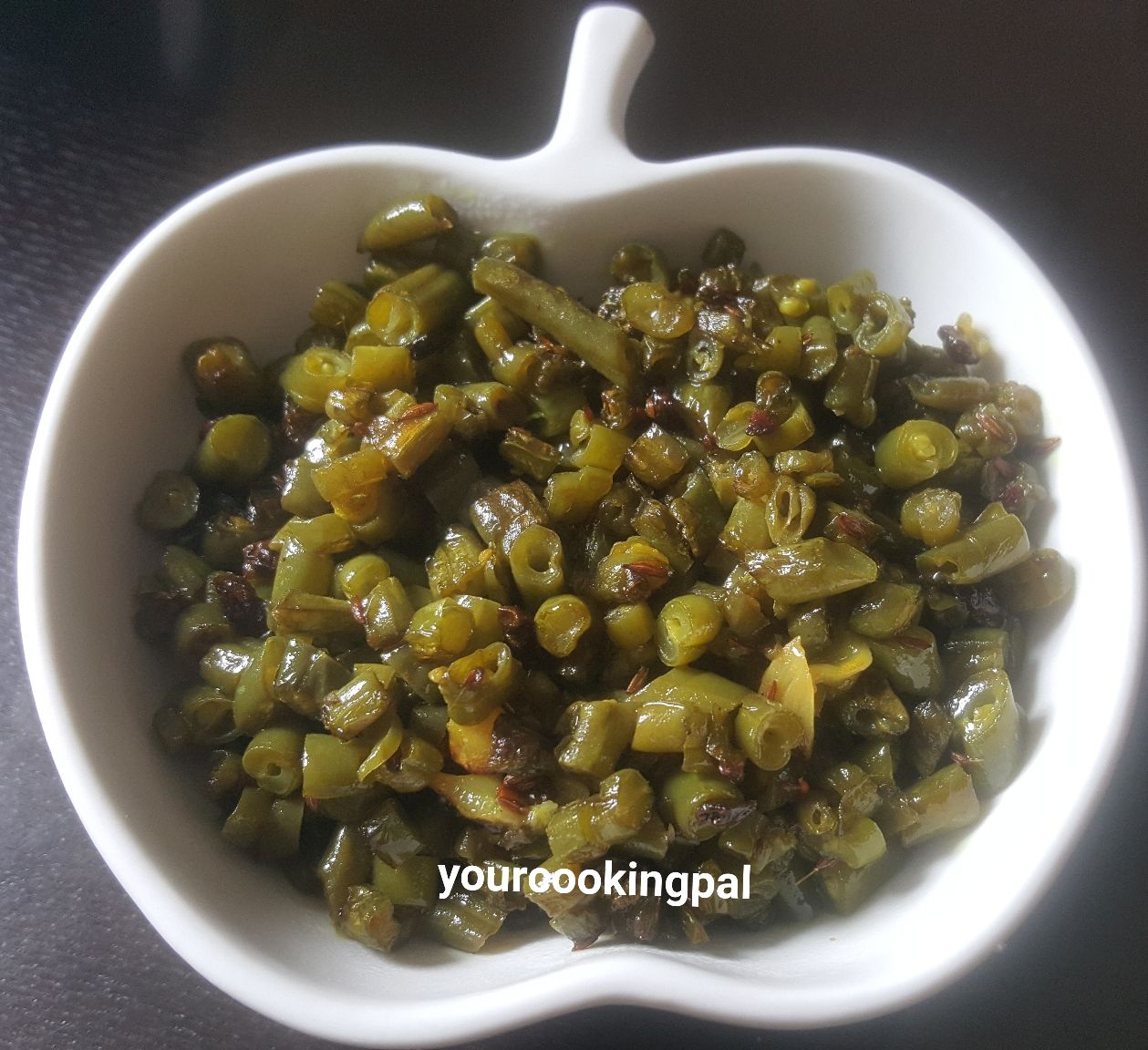 Yield: 3 people
Prep Time: 10 minutes
Cook Time: 20 minutes
Print
French Beans Stir Fry - Farasbi Bhaaji
There's nothing like fresh green beans and this is the easiest French Beans Stir Fry  recipe  . This is a simple French Beans stir fry recipe that requires hardly any ingredients and tastes so good.
Instructions
Chop the French beans finely.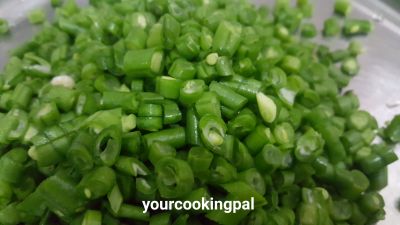 Heat oil in a pan/ wok .( preferably a flat one)
Add Jeera and let it crackle.
Add Green Chillies and garlic and saute for a min.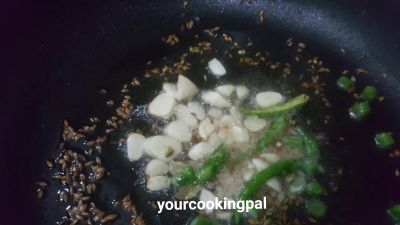 Add the chopped French beans , salt and turmeric and mix well.
Cover and cook for 5 mins.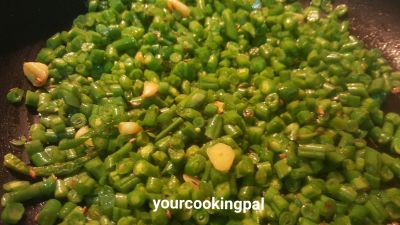 Open the cover and let them cook until they look perfectly done.( for about 5-6 minutes )
Serve hot.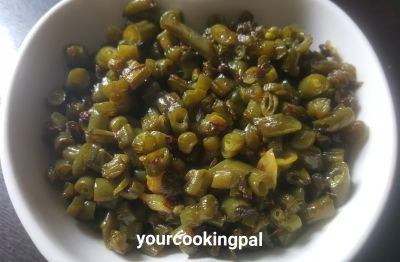 Note:
The above  veggie is good enough for 2 people as the volume reduces once cooked. However in case you need to make it for more than two people you may adjust the ingredients accordingly.
Add to Favourites