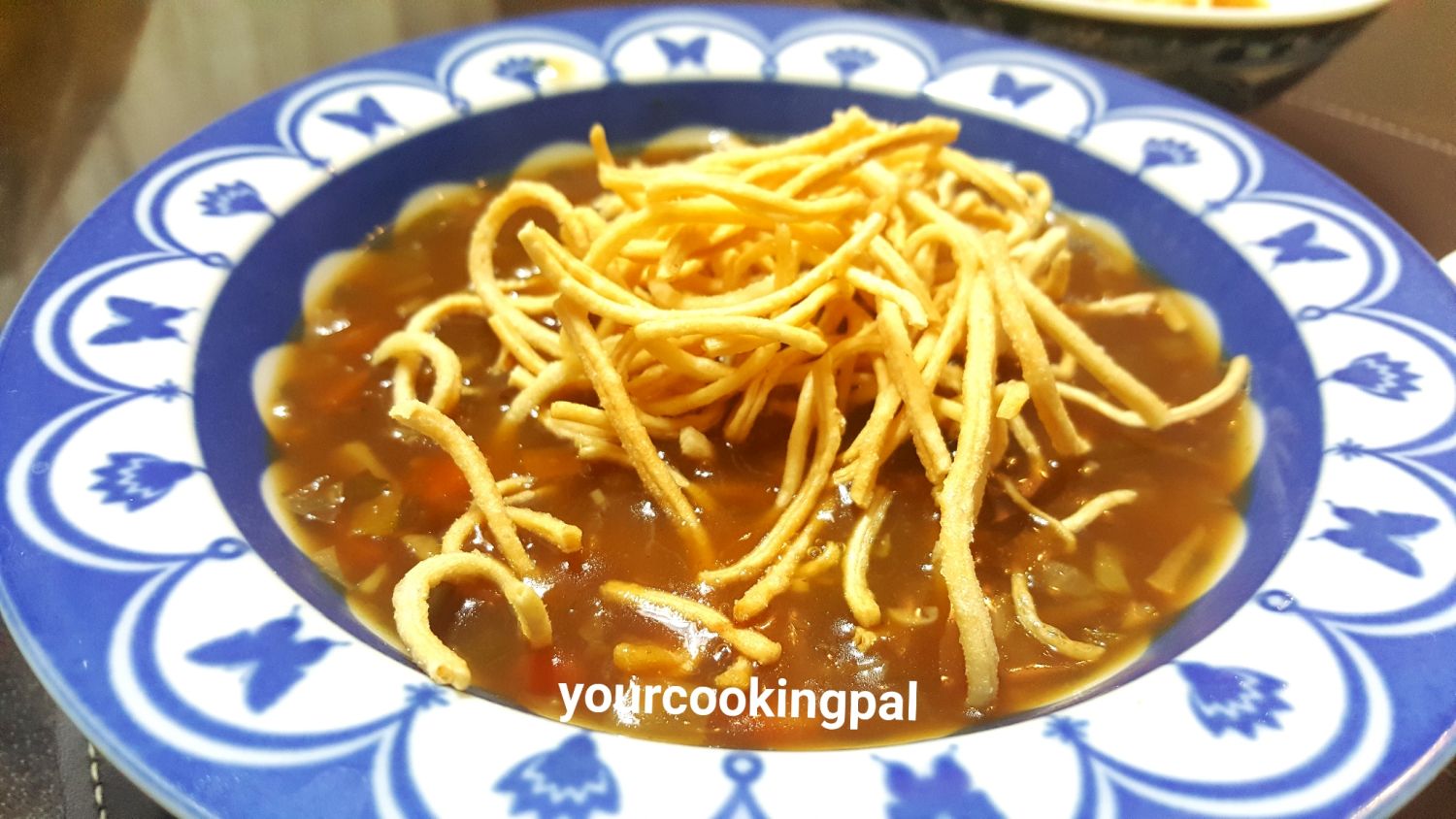 Yield: 4 people
Prep Time: 20 minutes
Cook Time: 20 minutes
Print
Veg Manchow Soup
Restaurant style Soups can be easily made at home.  Yummy , nutritious and comforting.. its no surprise why soups are so popular!!  Manchow soup a very popular Indo Chinese Soup served  along with crispy fried Noodles in most of the restaurants.
Instructions
To make the Fried Noodles ( optional)
Boil the 100 gms noodles as per instructions on the pack and drain them thoroughly.
Add 1 tsp oil and keep them aside for a while.
Add the 2-3 tsp  cornflour  to the noodles and mix them well with hands  coating them well.
Deep fry the noodles in hot oil on low to medium heat.
Once they slightly turn golden brown drain them on a kitchen towel paper.
Crispy Noodles are ready.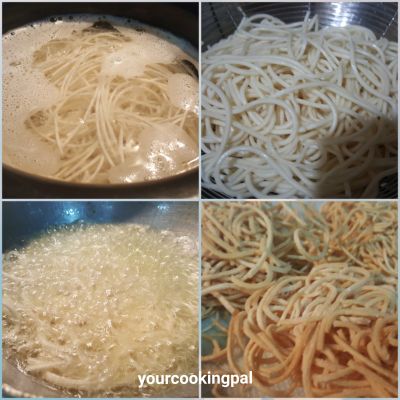 To make Vegetable stock
Boil 3-4 cups of water in a pan.
Once the water comes to a boil add the roughly chopped vegetables mentioned to prepare the stock.
Add salt and pepper .
Cover and bring it to a boil atleast  for 10-12 mins.
Once done drain the stock and discard the veggies.
The stock is ready.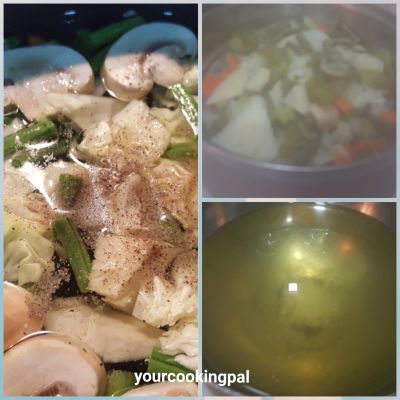 To make the soup
Chop all the ingredients and keep them ready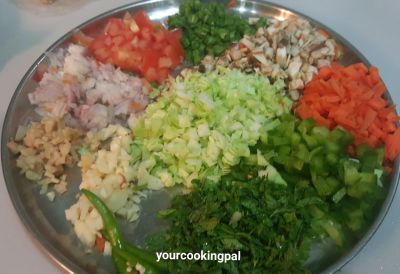 Dissolve 2 tsp of cornflour in 1/2 cup of water.
Heat 2 tsp oil in a pan.
Add all the aromatics like ginger, garlic, green chillies, onion saute for a min or two.
Add all the chopped vegetables and saute well.
Add all the sauces and mix well.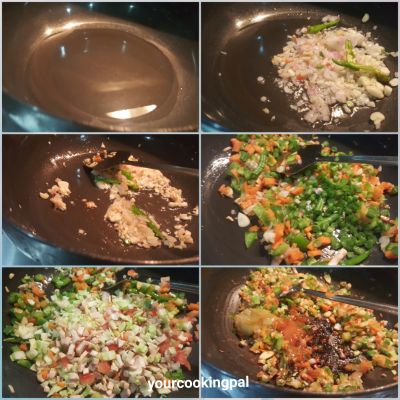 Add salt and msg  ( do not add too much salt since the sauces already have salt)
Add the stock and mix.
Adjust the sauces as per your taste and mix well.
Cover the soup and bring it to a boil for 4-5 mins.
Add coriander leaves and mix well.
Once it boils add the cornflour  mixture and mix well.
Add a little water to achieve the desired consistency and boil for 10-12 mins.
The Soup is then ready to serve.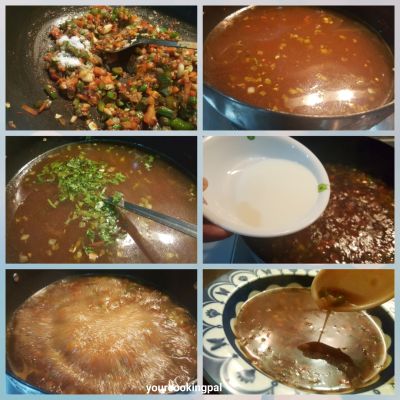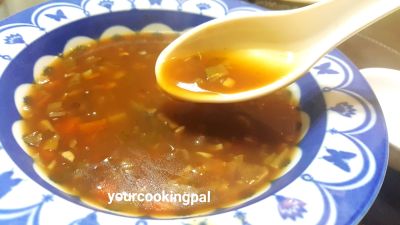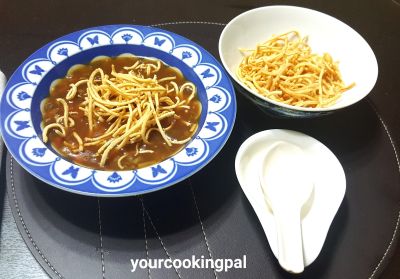 Add to Favourites