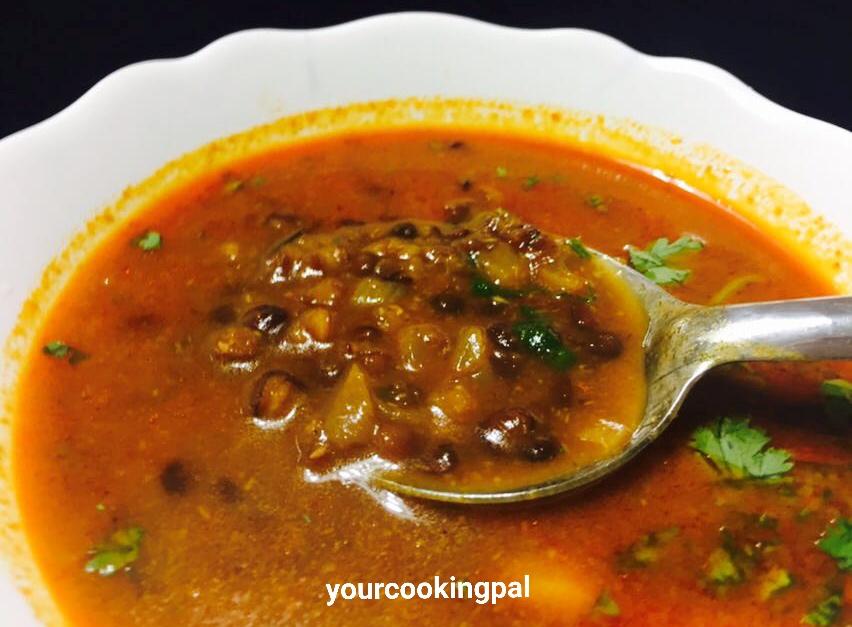 Yield: 4-5 people
Prep Time: 15 minutes
Cook Time: 15 minutes
Print
Masoor chi Amiti - Masoor Curry
Masoor chi Amti is a typical Maharashtrian style curry made from Masoor Dal. Its spicy,tangy and undeniably delicious and goes very well with rice or can have it on its own too.
Instructions
In a pan roast the sliced onion until golden brown then add the coconut and roast well. Add a little water and blend into a fine paste and keep aside.
Also pressure cook the masoor dal with triple the amount of water and  keep aside.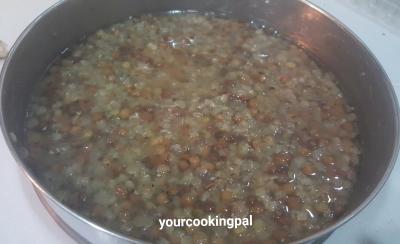 In a deep bottomed pan heat 2-3 tsp of oil.
Add garlic, curry leaves, hing, and onion and saute for 2-3 mins.
Add the spices red chilli powder and garam masala powder.
Add the boiled and pressure cooked dal and mix.
Add a little water and mix well.
Now add the onion and coconut paste and add some water around 1 and 1/2 cup to adjust the consistency.
Bring it to a boil and add salt and kokum.
Boil it thoroughly for  6-7 mins.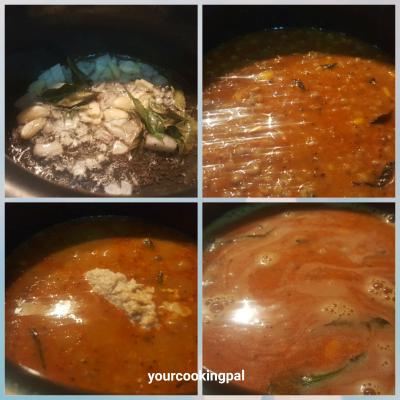 Garnish with coriander leaves and serve it hot with rice.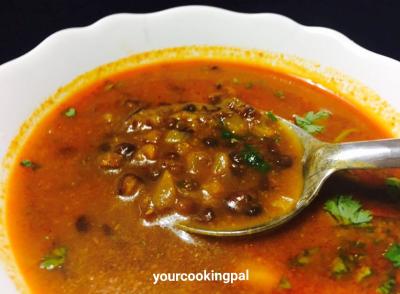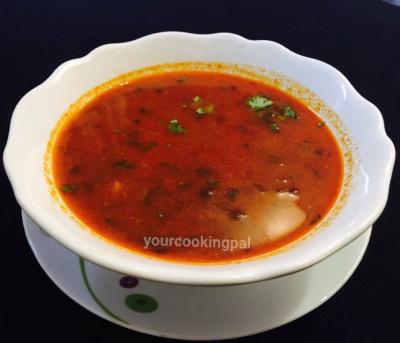 Do try the above recipe and let me know your feedback. Check out http://yourcookingpal.com/ for more recipes.
To receive regular updates do like my Facebook page https://www.facebook.com/yourcookingpal
Follow me on Instagram : yourcookingpal
Happy Cooking :)
Add to Favourites