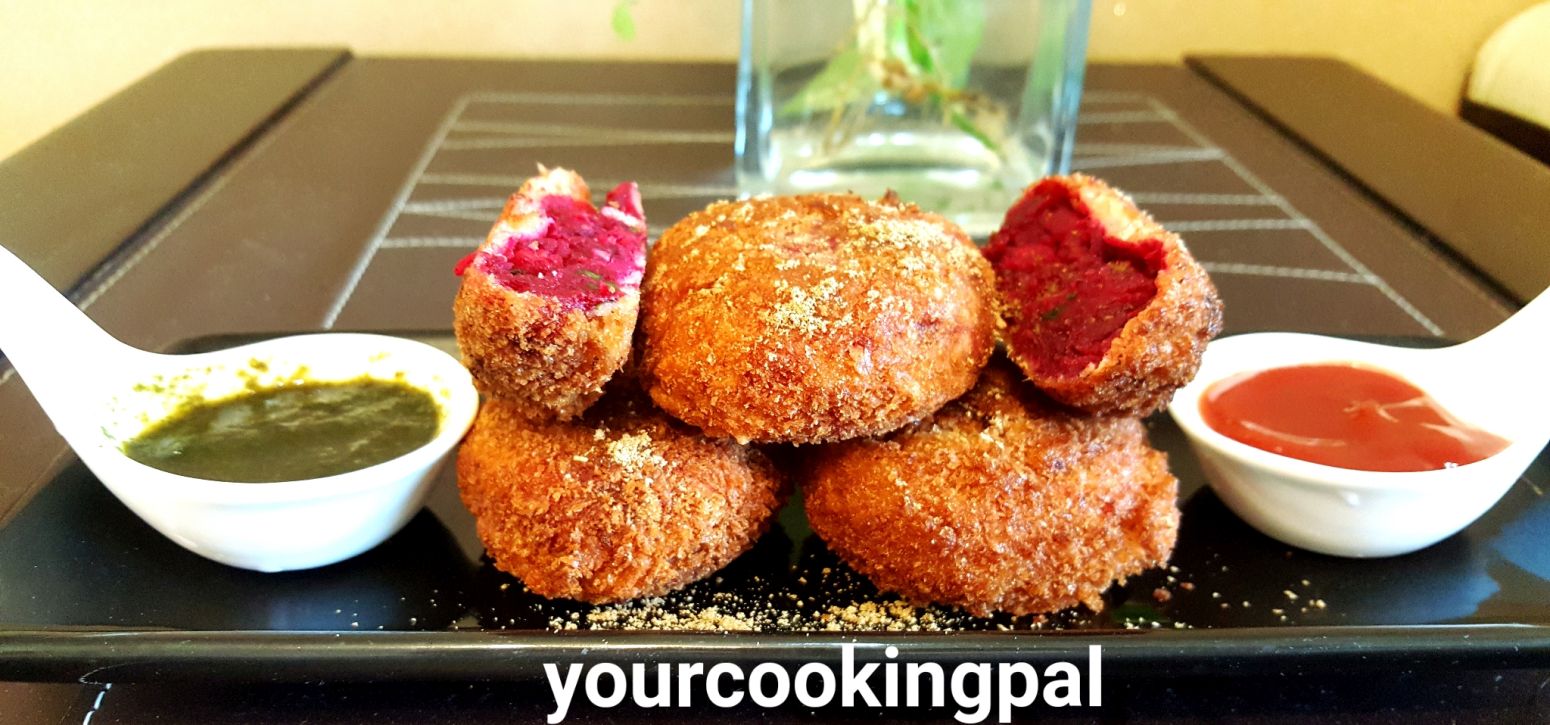 Yield: 10 cutlets
Prep Time: 25 minutes
Cook Time: 20 minutes
Print
Beetroot Cutlets
Beetroot is low in fat, full of vitamins and minerals and packed with powerful antioxidants. Beetroot cutlets are easy to make and look absolutely amazing. They can be a wonderful starter, perfect evening snack or an amazing finger food in tiffins especially for kids. These cutlets are an easy way to disguise kids into eating veggies that they wouldn't otherwise eat.
Instructions
To make the cutlets
Mash the boiled potatoes and grate the boiled beetroot and carrot.
Add all the other ingredients like the green chillies, coriander, spices, and mix well. You may adjust the seasoning as per your preference.
Add bread crumbs  if you feel it isn't coming all together to form sort of a dough.
Cover it in a cling wrap and refrigerate for atleast 1/2 and hour before frying them.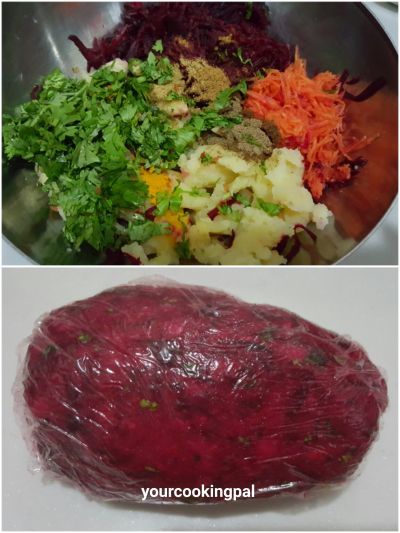 To make the batter(coating)
Add ice cold water to the all purpose flour( maida).
Add salt and mix well.( The batter shldnt be too thick or too runny, just enough to coat the cutlets well)
To fry/cook the cutlets
Take out the refrigerated dough from the  fridge and shape them into  cutlets.
Keep the bread crumbs ready in a plate.
Dip them into all purpose flour( maida) batter and coat them evenly ( you may use  a spoon to do so)
Then coat them with the bread crumbs. Dust off the excess.
Deep fry them on a medium flame until golden brown and crisp.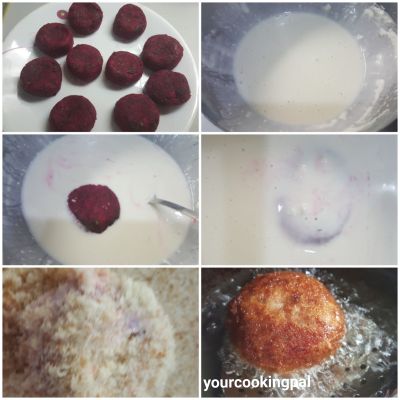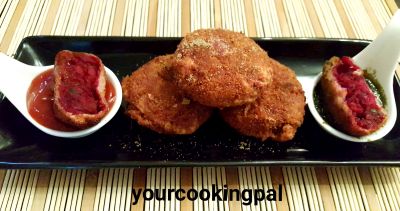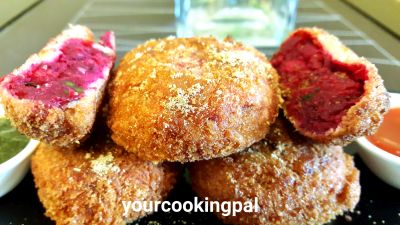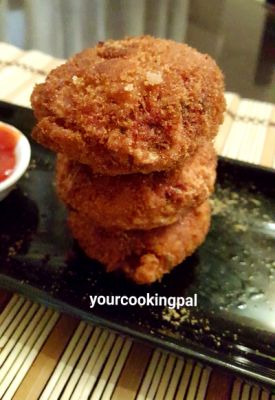 Add to Favourites