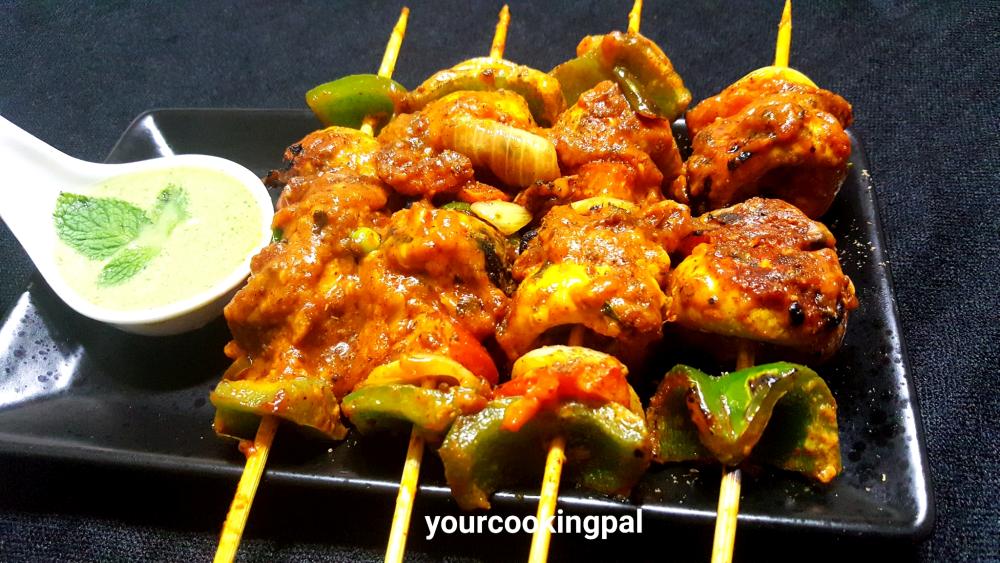 Yield: 3 people
Prep Time: 45 minutes
Cook Time: 15 minutes
Print
Malai Mushroom Tikka
Malai Mushroom Tikka is a starter that will tantalize your taste buds and leave you wanting for more. They are absolutely easy to make and just the perfect creamy cheesy starter for your meals. Can be easily made on a gas stove without an oven or a tandoor.
Instructions
In a bowl mix all the ingredients for  marination, curd, cream, cheese, corn flour ,ajwain seeds and  powdered spices and mix well.
Add the mushrooms, capsicum, tomato and onions and let it marinate in the fridge at least for 30 mins to 1 hr (the more you marinate the better)
Soak a few wooden skewers in water for 10 -15 mins ( this will prevent them from getting burnt)
Place the mushrooms and other vegetables  on the moist skewers and keep aside.
Heat a pan and add butter.
Place the skewers on them and cook them for 6- 7 minutes basting them continuously with the marinade and butter.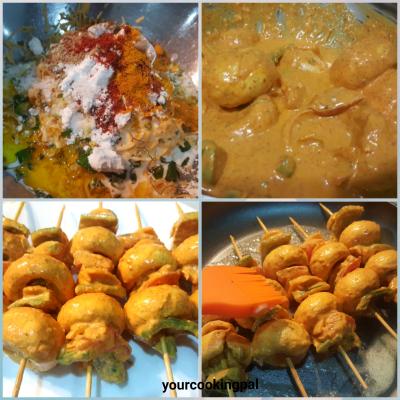 To give them a smokey effect place them on  a rack placed on a gas stove.
Now put them back in the frying pan gravy to prevent them from drying also apply some marinade so that they do not dry out.
Serve them hot with a sprinkle of chat masala and  mint chutney on the side.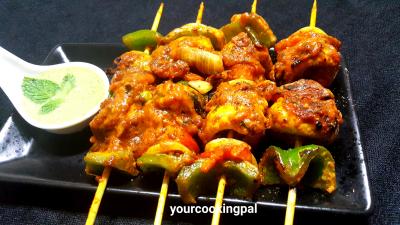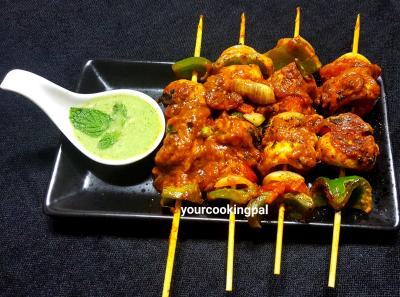 Do try the above recipe and let me know your feedback. Check out http://yourcookingpal.com/ for more recipes.
To receive regular updates do like my facebook page https://www.facebook.com/yourcookingpal
Follow me on Instagram : yourcookingpal
Happy Cooking :)
Add to Favourites